This one is for all the great dog/cat moms and dads out there who are absolutely devastated and completely heartbroken after having to say goodbye to a beloved fur baby.
There's a company out there that is helping grieving owners by creating these beautiful, one-of-a-kind art pieces that "infuse" a small amount of your pet's ashes with some type of glass art.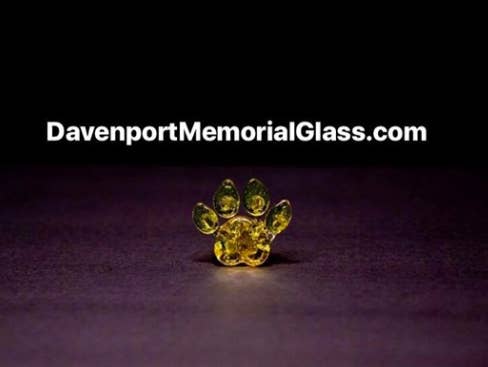 On its website, it says the goal is "to physically capture a moment, to create a keepsake that brings back a memory."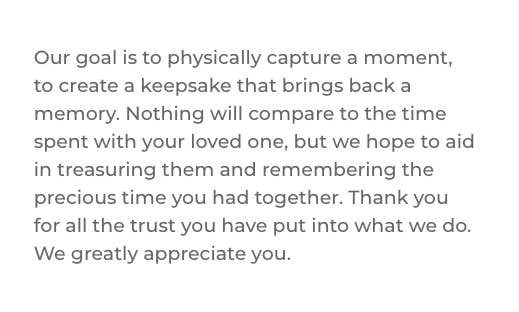 You reportedly only need to send about a spoonful of your pet's ashes via mail to make something like this "cat cremation paw."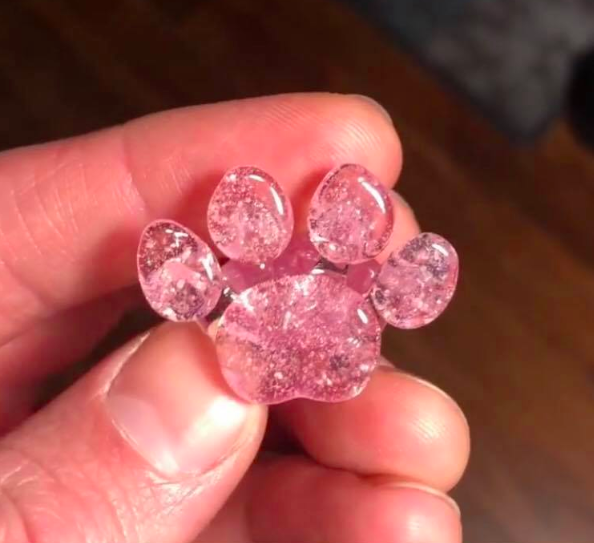 Cameron would rather keep secret a special technique he uses to infuse the pet's ashes with the glass like in this colored halo pendant.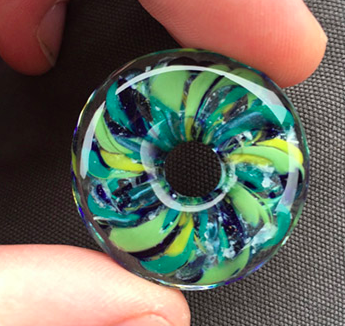 There's also this bright yellow cremation paw that's a little more defined.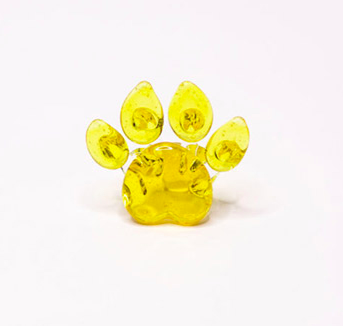 Cameron told Bored Panda that one of his favorite parts about his job is the smiles and tears he gets from happy clients.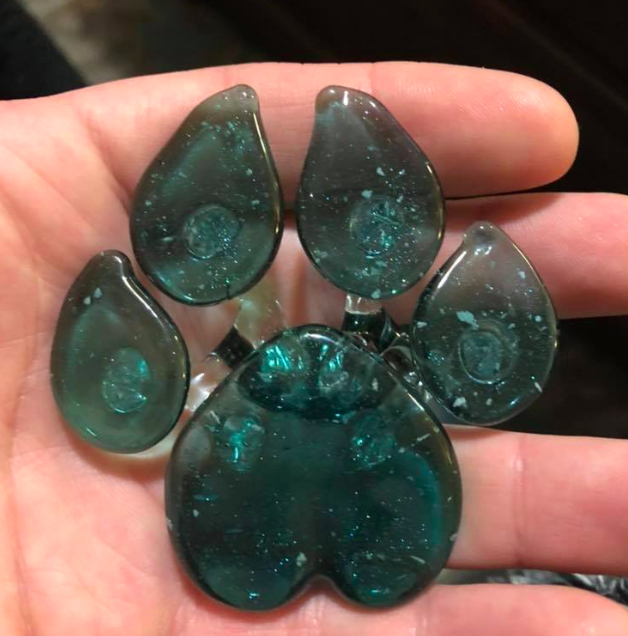 He went on to say what inspired him to start doing this.

About 10 years ago I lost a good friend. I was given a small spoonful of his ashes that I had just set on my bookshelf for a number of years."

One day it came to me, and I decided to make him into a marble. There were quite a few friends that thought this was a neat idea and asked me to make them some memorial glass as well. It sort of just snowballed after that.
This is actually a photo a client sent Camero of a cremation paw to remember a pet that has passed.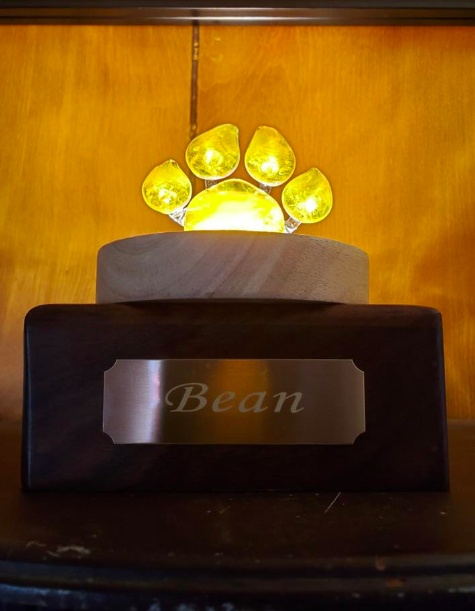 😊😊😊
It seems he's using his talent to help as many people as he can during their pet grieving process. That's paw-sitively lovely.