People Are Over The Moon About Sonic's New Fried Oreo A La Mode Dessert
Dream team.
Attention all people who like to indulge in fried foods and countless Oreos.
Sonic has just announced that it will start offering these fried Oreos A La Mode.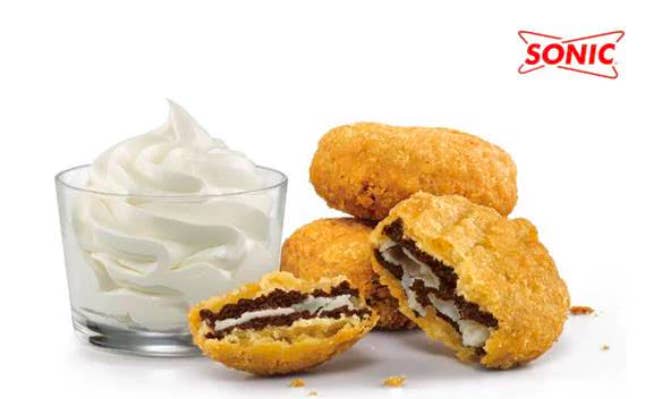 People are so here for this.
I mean, this tweet pretty much sums it all up quite nicely.
And as if that wasn't enough to look forward to, Sonic is also adding Cinnabon Cinnasnacks A La Mode so you can really break that New Year's resolution.