Just when you thought the sugary temptations from fast food spots were over for the summer, here comes perhaps the grand daddy of them all.
We're talking about McDonald's new Stroopwafel McFlurry made up of vanilla ice cream, caramel, and pieces of Daelman's Stroopwafel waffle cookies.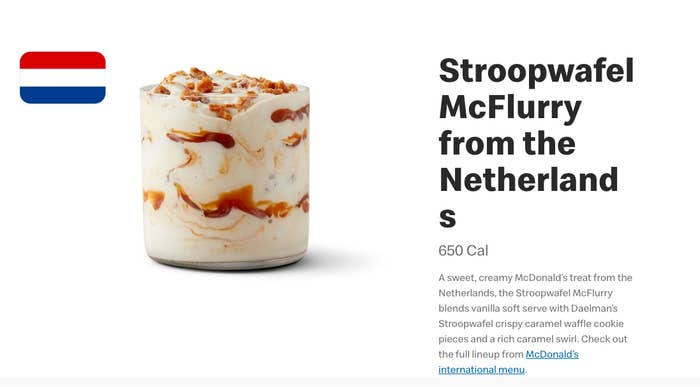 It's part of the company's "Worldwide Favorites" campaign where they're rolling out popular international items for a limited time at participating locations.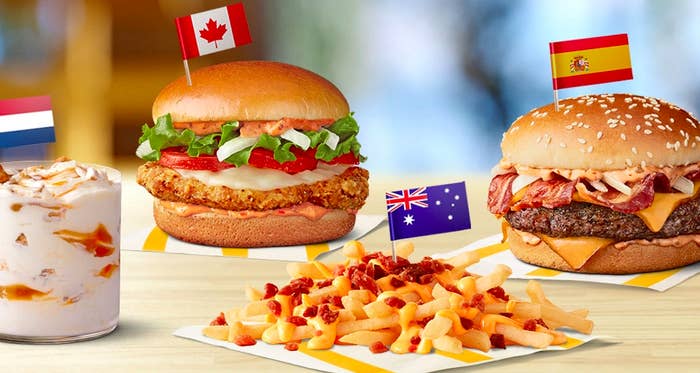 The hype over this dessert — which originally was sold at McDonald's in the Netherlands — is real.
I mean, people are literally delighted.
Seriously, cheat day can't come soon enough for some.
And don't stress if you're not sure how to pronounce it. Just sound it out.
Apparently, it's worth it.
Besides the Stroopwafel McFlurry, Mickey D's will also make available items like a Grand McExtreme Bacon Burger from Spain, as well as Cheesy Bacon Fries from Australia.