What's cooler than one of the most beloved Halloween movies ever making a major comeback at a theater near you?
Well, that's exactly what's going down this month because the 1993 classic flick Hocus Pocus is heading to a big screen near you…again.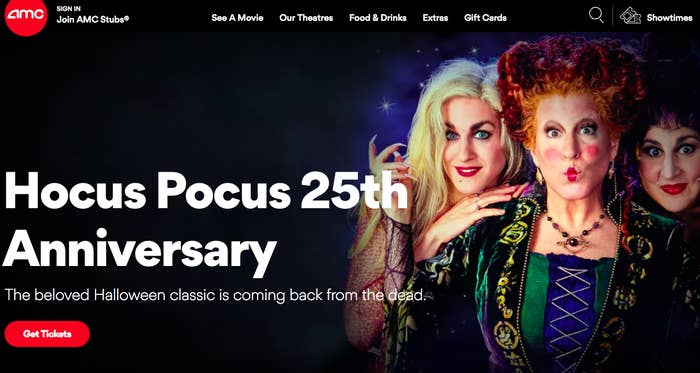 This move comes as the flick celebrates its 25th anniversary. Has it been that long?
Movie fans are pumped about news of the Sanderson sisters heading back to the big screen.
Some even want this story on Broadway.
Hocus Pocus will play at AMC Theatres nationwide from Oct. 26 to Oct. 31. Get your tickets here.