Companies have gotten really creative with their food mashups nowadays and appeal to people's ever-expanding taste buds.
Which is why Dairy Queen just introduced these saliva-inducing Dreamsicle-Dipped Cones just in time for spring.
They just made it official because speculation was building after the Dreamsicle cones were seen at a few select locations.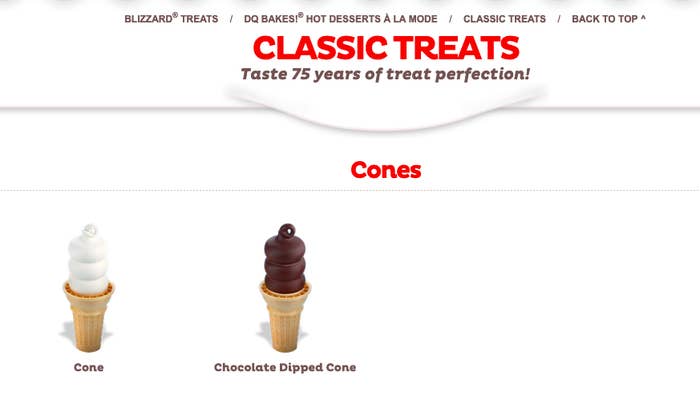 A Dairy Queen rep tells Buzzfeed they are, "made with world-famous DQ soft serve, and a vibrantly colored, creamy orange and vanilla flavored coating with a signature cone dip crunch." Yum!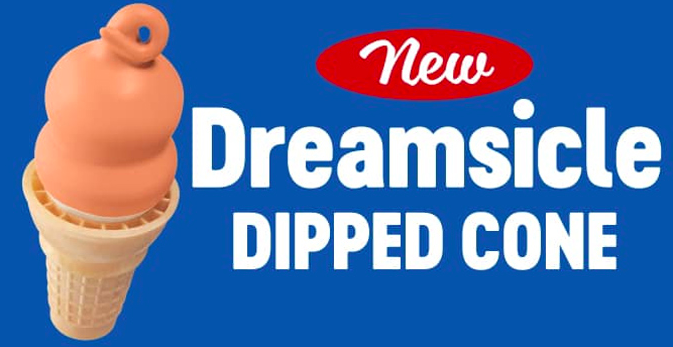 Delish pointed out that Dairy Queen had sneakily made reference to this brand new cone in a recent press release.

Also, the cones were being spotted in cities around the country, as revealed in these tweets.
And they're apparently as tasty as they look.
So the anticipation was slowly but surely building.
So when are these officially available? The DQ rep tells Buzzfeed, "Since DQ is franchised, operators decide whether they want to offer all products themselves so we always say it's offered at participating locations."
P.S. Yes, dreams really do come true...