ICYMI, Alicia Keys was the host of the Grammy's this year.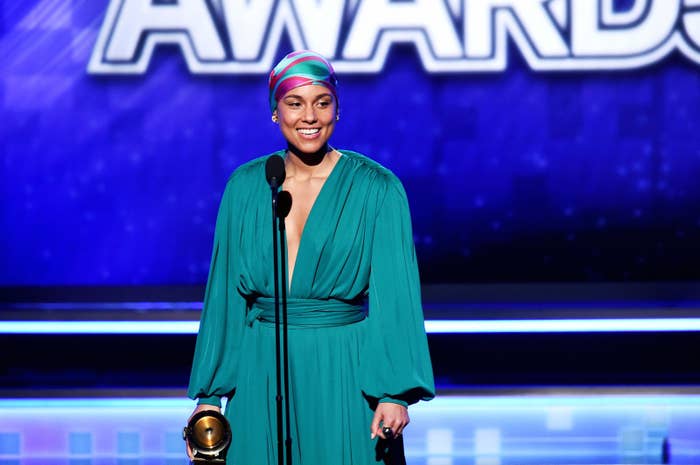 But that's not it. She also treated the audience to a surprise, low-key yet extraordinary performance while casually playing on two, yes, two pianos instead of one.
Everyone was blown away. Her playing and singing were (as always) flawless. Now nobody can stop talking about it.
This performance was also said to be the top talking point on Facebook during the Grammy's, according to Billboard.
Alicia's performance is quickly becoming one of the most talked-about moments of the Grammy's.
It truly was the highlight of the night for many music-lovers.
I mean, you can't argue with greatness.
Brava, Alicia. Brava!