As if it's even a debate anymore, dogs are the absolute best and we don't deserve them. Period.
And, if you're a dog lover, you will most likely (absolutely) shed a tear or two at this tweet.
Is there something in your eye yet?
OMG and the note!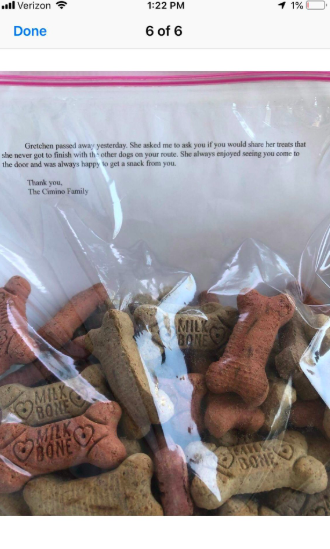 Needless to say, people were absolutely destroyed in the reactions to this tweet.
Some people weren't even prepared for this next-level sadness.
It's okay, guys. Just hug your pooch a little bit tighter today when you get home.
P.S. Gretchen's mom and dad saw the tweet. Awww!