Anyone seeking to become an Australian citizen will have to pass an "Australian values test" and prove they can speak English, under new laws being introduced to Parliament this week.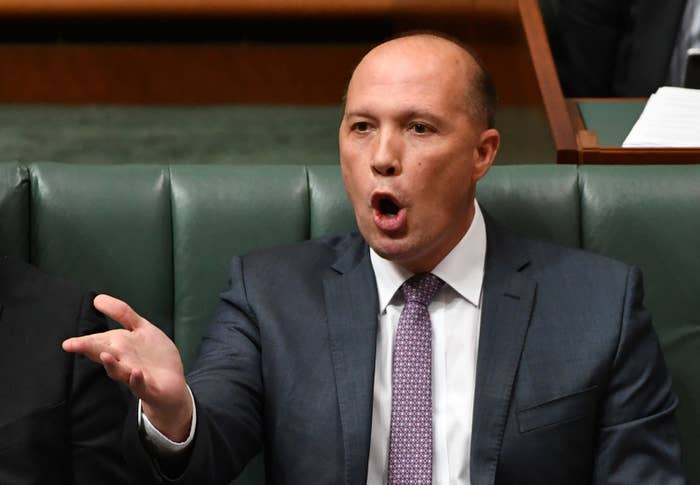 Immigration minister Peter Dutton said the new citizenship legislation, first announced in April, will see permanent residents forced to wait at least four years (rather than one) before applying for citizenship.
There'll also be tougher English language requirements.
"We do expect people to have an English competency and we don't apologise for that," Dutton said on Sunday.
The government will also reportedly take into account a migrant's ability to work, dependency on welfare and the amount of tax they pay when considering their citizenship application.
There'll also be an Australian "values test".
Prime minister Malcolm Turnbull sparked controversy two months ago when he was forced to defend the need for the test during a bizarre press conference.
There are also proposals aimed at children and teenagers, including a new so-called "character test" for teens to see if they're involved with gangs.
The government will also propose refusing to allow perpetrators of domestic violence to become Australian citizens.
The Labor opposition hasn't given its position on the citizenship changes, calling for time to see the details of the legislation this week.