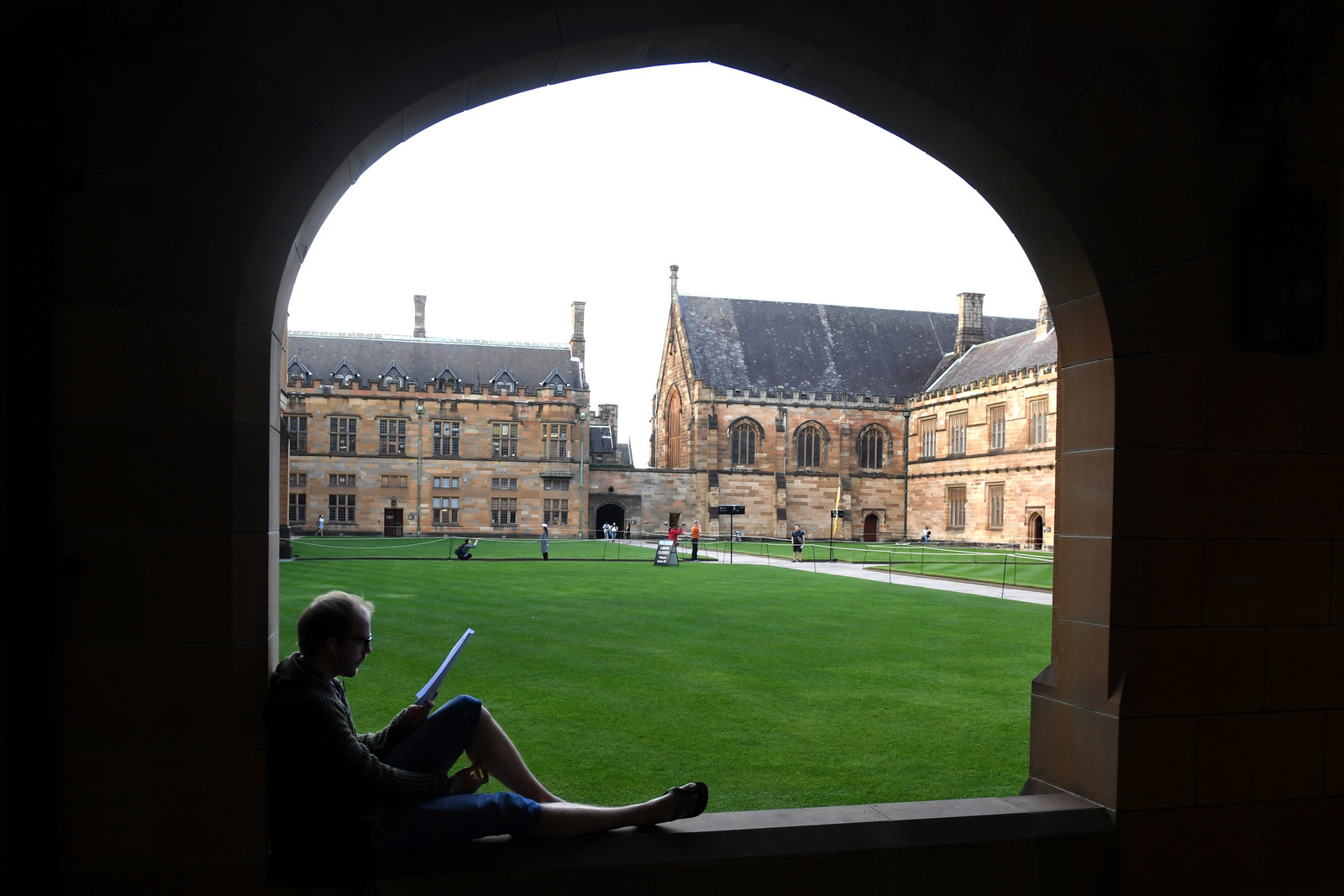 The federal government is giving university vice-chancellors a combined tax cut worth more than $500,000 a year, at the same time as calling for their million dollar salaries to be slashed.

Calculations reveal that in this financial year the government is spending more than $535,700 on a tax cut for vice-chancellors (VCs), with individuals receiving a tax break from $6,000 to $25,000.
Last year the Turnbull government dumped the temporary budget deficit levy – introduced by the Abbott government in 2014 – giving those earning over $180,000 a year a 2% tax cut from July 1, 2017. Labor labelled the move a "tax cut for millionaires".
Australian vice-chancellors have been criticised for their generous salaries. In 2016 VCs earned an average of $890,000, with 12 of the 38 university heads earning over $1 million dollars: Sydney, ACU, UNSW, UQ, Melbourne, Adelaide, QUT, Swinburne, Flinders, UWA, Monash, Griffith.
Sydney University's vice-chancellor Michael Spence is the highest paid, earning $1,445,000 in 2016. The tax break will put another $25,300 in his pocket each year, based on the 2016 salary.

The second highest paid vice-chancellor, Greg Craven from the Australian Catholic University, is receiving an annual $21,300 tax cut, based on his 2016 salary of $1,245,000; Ian Jacobs from UNSW is enjoying a $20,700 tax break based on his 2016 salary package of $1,215,000; and University of Queensland boss Peter Hoj is getting an extra $19,600 based on his 2016 salary of $1,160,000.
Last week education minister Simon Birmingham cited vice-chancellors' million dollar annual salaries as one of the motivating factors behind the government's freeze on higher education funding.
Announced in December, the freeze will keep funding for the Commonwealth Grants Scheme at 2017 levels for the next two years. With no indexation, Universities Australia (UA) think the freeze could amount to a 1.5% fall in 2018 funding in real terms.
This is the government's latest attempt to recover more than $2 billion in budget savings from the higher education sector. Last year the Senate rejected Birmingham's proposed sector cuts, and plan to introduce higher fees for students.
UA claim the freeze will leave around 10,000 places unfunded this year, and that universities will be forced to cut new student places.
The education minister has rejected UA's claims, saying he's adamant that universities can absorb the cost. Birmingham has questioned whether taxpayers are "getting value for money" from universities and called for VC's salaries to be cut.
By comparison, prime minister Malcolm Turnbull earns $527,854 a year and the vice-chancellor of Oxford University in England earns about £350,000 (A$610,000) annually.

"While Australians recognise the high level of skills needed to run a university, many taxpayers would question why remuneration should exceed global benchmarks," Birmingham said.
Sources within the higher education sector have ridiculed the VC's tax cut to BuzzFeed News, accusing the government of "blatant hypocrisy" by cutting funding for student places at universities at the same time as finding money for tax cuts to highly paid vice-chancellors.
Vice-chancellors could be in line for an even bigger tax cut if the government goes through with its promised cut to personal income tax rates later this year.

Read the full list of vice-chancellor tax cuts here: