South Australian Senator Nick Xenophon, the man likely to hold the balance of power in the Senate after July 2, sued Adelaide University for spending money on political campaigns against apartheid, and organisations promoting reproductive choice and gay rights.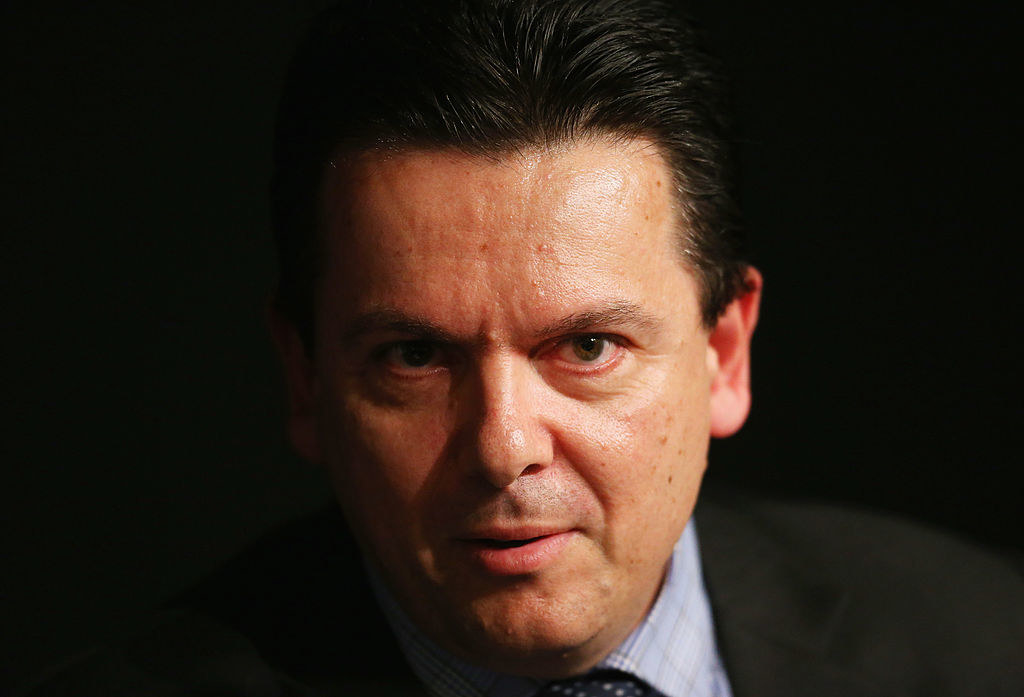 Legal documents obtained by BuzzFeed News show Xenophon took the University of Adelaide and seven student politicians to the South Australian Supreme Court in 1977, while he was a part-time second year student studying a Bachelor of Law/Arts.

At the time Xenophon was 18, editor of the student newspaper On Dit, a member of the Liberal Club, and still going by his birth name, Nick Xenophou.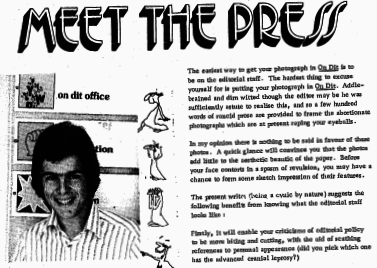 Court documents show Xenophon sued the student politicians from three organisations - the Adelaide University Union, the Students Services Association, and the Australian Unions of Students (now known as the National Union of Students) - for what he claims was unconstitutional spending of union fees to support political campaigns.
Supreme Court of SA
"A number of the organisations or causes on which such moneys are proposed to be spent are matters having no connection with students and which are not connected with the regulation, admission, matriculation of students or instruction tuition applications for awards or any other matters provided by the University of Adelaide," Xenophon's affidavit reads.
"Abortion", "Homosexual Seminar" and "Solidarity Week" (an anti-apartheid campaign) were specifically named by Xenophon as causes he believed student funds shouldn't be spent on.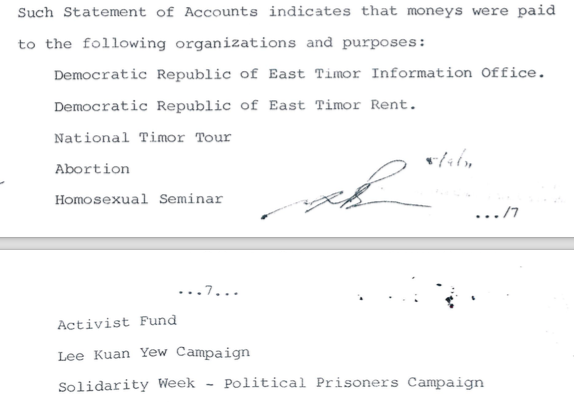 Xenophon asked the courts for a restraining order to stop Adelaide University funding the student bodies.
He wanted the courts to stop the University of Adelaide from funding the Adelaide Student Union, and to stop the student union from giving money to the Student Association of the University of Adelaide or Australian Union of Students (AUS).
He details the following spending as examples of unconstitutional spending:
- $300 on a Marxist feminist conference
- $500 on the Pacific Peoples Action Front
- $3,000 on the anti-Apartheid grant
- $1,000 on the Five Power Defence Campaign
- $1,000 on the Anti ASEAN Campaign
- $2,500 on the DRET information Office and DRET Rent
- $500 on the Squatters Campaign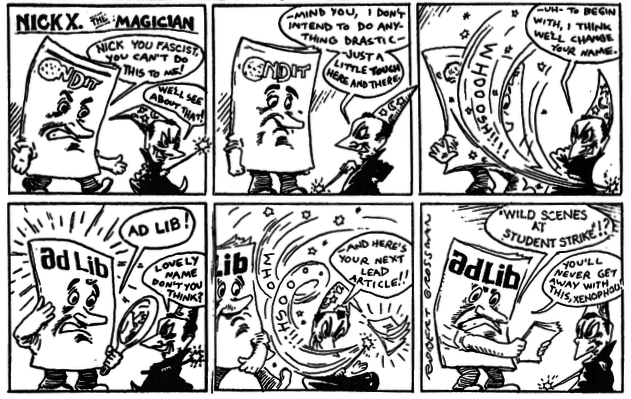 Xenophon told BuzzFeed News that the case was settled out of court and if he could go back to 1977 he "wouldn't have gone near the court action with a barge pole".
"At the outset this happened 39 years ago, when I was a pimply faced 18 year old. I have described my time as a Liberal Club member at Adelaide Uni as part of my 'misspent youth'. Some people do drugs when they're young – I joined the Liberal Club. Both are harmful in different ways. So the answer is yes, I was part of the legal action – it was a case about the students' association not being democratic and exceeding its powers under its constitution."
Xenophon says he financed the lawsuit, but also received a cheque from the Uranium Producers Forum for $500.
"My record in parliament on supporting the rights of women to a safe termination, marriage equality and my long-standing opposition to apartheid are clear," he told Buzzfeed News, adding that he did not remember writing about his own fascist tendencies, but that "it would have been said in self-mocking satire".
The Nick Xenophon Team looks likely to pick up three to six Senate seats and possibly one lower house seat in South Australia on July 2, according to polling by Research Now.