Labor Won't Guarantee Work For The Dole Will Continue Under A Shorten Government
"I think the public just wants results and Work for the Dole isn't delivering."
Labor frontbencher Ed Husic has refused to guarantee the controversial Work for the Dole employment program would survive under a Labor government.

"I've been appalled by the government's endless parade of 'toughness', which they think the public wants when it comes to Work for the Dole," Husic told BuzzFeed News.
"I think the public just wants results and Work for the Dole isn't delivering."
When asked if Work for the Dole would survive in a Shorten government, Husic refused to guarantee Labor would continue the program, which he says has continued to fail unemployed young people.

"Programs have to be able to stand on their own two legs and demonstrate that they're working," he said. "They're not guaranteed an eternal life."
The shadow employment services and workforce participation minister has slammed Work for the Dole's poor safety record, including the death of 18-year-old Josh Fing-Park from head injuries at Toowoomba Showgrounds in April 2016.
"For someone to lose their life in Work for the Dole is unthinkable and truly devastating," Husic said.
The tragedy occurred 658 days ago, and employment minister Michaela Cash has failed to release any details on what concrete action the government has taken improve safety.
Forensic teams from Workplace Health and Safety Queensland investigated Park-Fing's death but have yet to complete their final report. The Department of Employment provided an internal report to employment minister Michaelia Cash in September 2016, which she has refused to release publicly.

Cash insists that workplace safety practices have been updated to ensure the protection of young people taking part in the program.
Husic thinks it's "frightening" how little the government is doing to address safety concerns.
"It's deeply concerning that the government hasn't seen fit to release any information to reassure everyone that serious changes to assure the safety of the Work for the Dole program have been made," Husic said. "When you have concerns over safety you always hope your worst fears don't come true."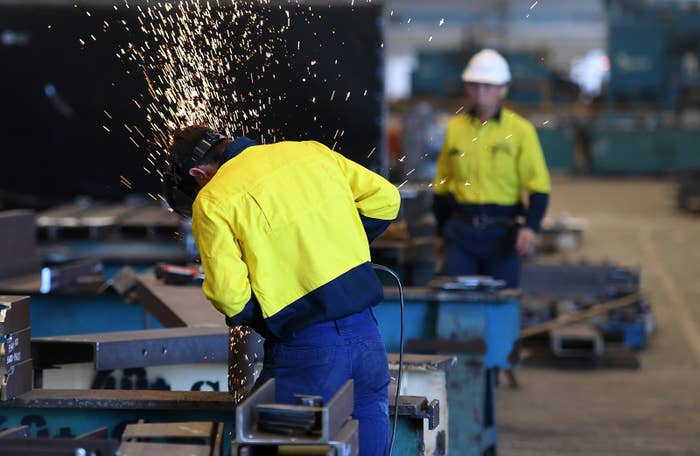 The Australian Unemployed Workers' Union (AUWU) says Work for the Dole injuries have increased fivefold under the Coalition's "jobactive" system.

In 2015-2016 there were 500 injuries sustained, out of 106,000 participants in the Work for the Dole programs, including the death of Park-Fing.
Of all complaints made to the AUWU national safety hotline, 30% were to report safety issues on Work for the Dole sites.
According to a government-commissioned report by Ernst and Young, 64% of Work for the Dole risk assessments in 2016 failed to fully comply with standard workplace health and safety procedures.
The study found instances in which participants working near or on water were given no control to manage hazards, and workers weren't given adequate safety equipment in jobs which involved disturbing asbestos.
"The reports into this program, particularly at a safety level, but also in terms of outcomes, are damning," Husic said. "A private company wouldn't keep ignoring these safety concerns, so why does the government think it can?

"The government has put jobseekers on a hamster wheel that is spinning ever faster, but providing little benefit to the individuals, let alone to the community. Given the Minister has provided no clear and demonstrable safety reforms, I can only imagine the apprehension of those forced to participate in Work for the Dole."