Greens MP Ellen Sandell is no stranger to sexist slurs from male politicians.
"I was giving a speech about public housing and Labor were sledging me. I fired back, 'this is strange, I thought Labor would really care about public housing,' and they replied 'it's not your ideas we hate, it's just you!"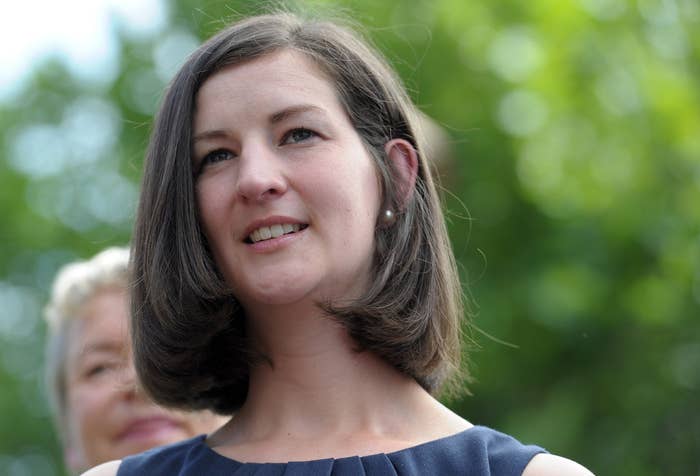 By the end of a sitting week, Sandell says the heckling takes its toll. "It definitely affects me....it makes you feel depressed."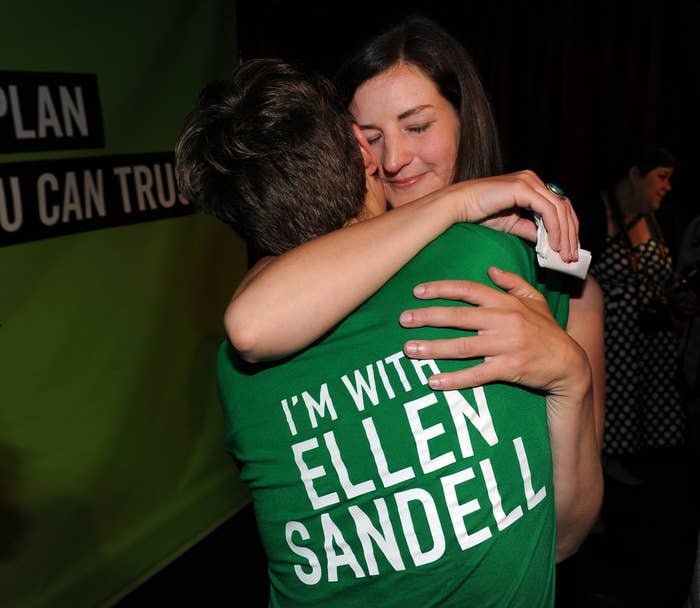 The insults have gotten so bad, tour guides have stopped letting primary school students in to watch question time.
One of the reasons Victorian parliament is an insult throwing payground, is because no one is allowed to record videos or images of what happens on the chamber floor.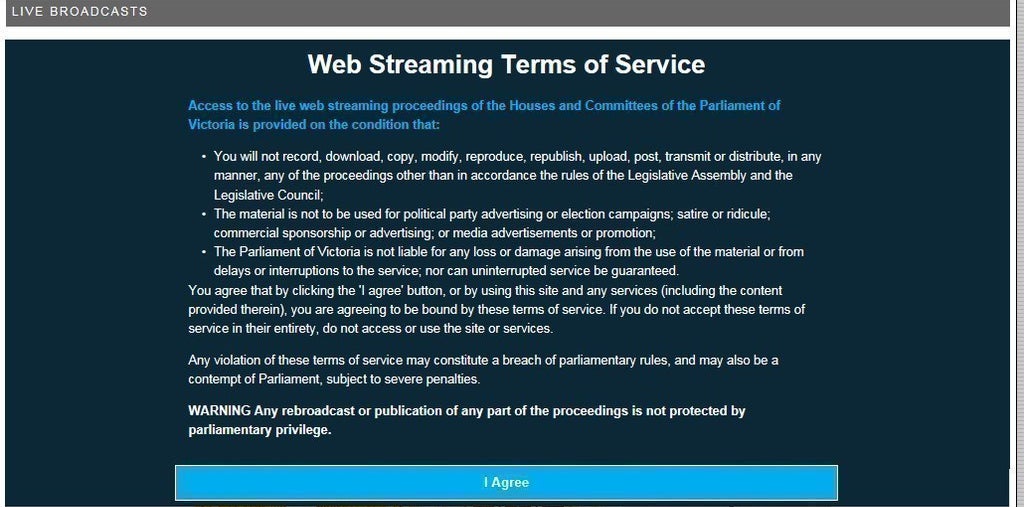 Despite having a live stream on their website, the Victorian Parliament doesn't allow anyone to share images or video of what happens in the chamber. Victoria is the only place in Australia where recording or sharing a video or photo of politicians is banned.
Mexican, Indian, US and German Parliaments let their citizens watch and share videos. The UK Parliament has it own YouTube channel.
Anyone who breaks the rules, risks being held in contempt, which for politicians means they could be expelled from the chamber, fined or sent to jail.
Yup. The Victorian Parliament has the power to put politicians in the slammer.
The Victorian Parliament's contempt powers are based on those of the House of Commons, and thus include the power to reprimand Members or non-Members, to suspend or expel a Member, and to imprison. However, the power to impose a financial penalty, as can occur in the Commonwealth Parliament (and in Queensland and Western Australia, also by statute) is less certain, given that the House of Commons has not imposed fines since 1666
The archaic rules are inherited from House of Commons in the UK, but they haven't used them since 1666.
BuzzFeed News asked the Broadcast Department of Victorian Parliament what would happen if someone broke the Web Streaming Terms.
They said the person would be fined or held in contempt of Parliament.
Ellen Sandell is working to change the rules, and allow videos of Victorian Parliament to be shared online.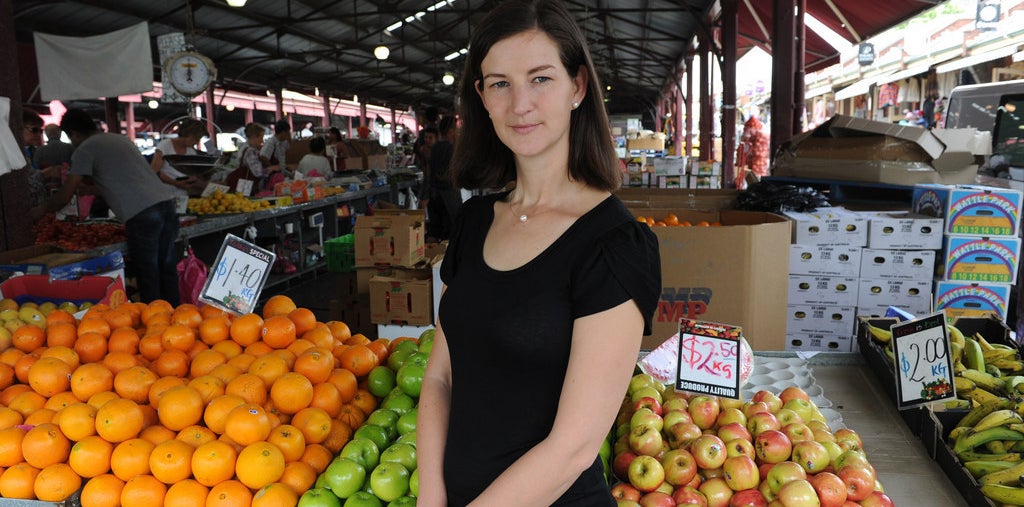 "MPs are worried that people will see the ridiculous jeering and yelling that comes from both sides of the chamber every time I suggest we stop digging up more coal, and instead invest in renewable energy", she told BuzzFeed News.
"MPs need to realise that people want to be involved in democracy, and they should be able to see it in action."
The power now lies with Victorian Premier Daniel Andrews to push for a vote to change the law.
Sandell has written to the Premier, Speaker and Standing Orders Committee asking for the rules to be changed. She wants any politician to be able to upload videos of what happens in Parliament.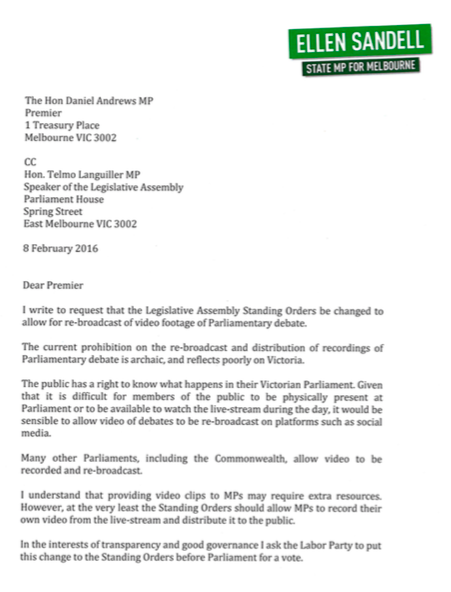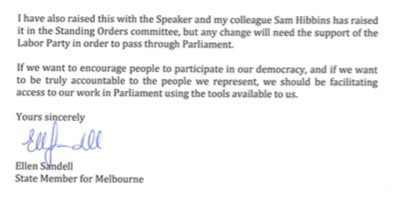 "You'd never get it in any other workplace," Sandell tells BuzzFeed News. "It's not a good look for two old white guys to be yelling at a young woman and making sexist comments. It's hypocritical."