Roses are red, violets are blue, Cory Bernardi doesn't think the rhetoric about vaping is true.
Australian Conservatives senator Cory Bernardi has celebrated Valentine's Day by driving a camper van plastered with pro-vaping messages around Canberra.

Legalise Vaping Australia's campaign bus – dubbed Vape Force One – was doing 30 km/h mainies outside Parliament House on Wednesday morning to highlight what Bernardi says is the "illogical nature of some government positions".
The South Australian senator wants to decriminalise vaping with nicotine because he thinks the government's prohibition on buying e-cigarettes doesn't stack up with the health evidence.
"Vaping is a safer method of delivering or satisfying people's nicotine addictions and if we can break the cycle and do it in a safer and healthier manner, the government should be embracing it," Bernardi said on Wednesday morning.
But I know what you're all thinking – do you even vape, bro?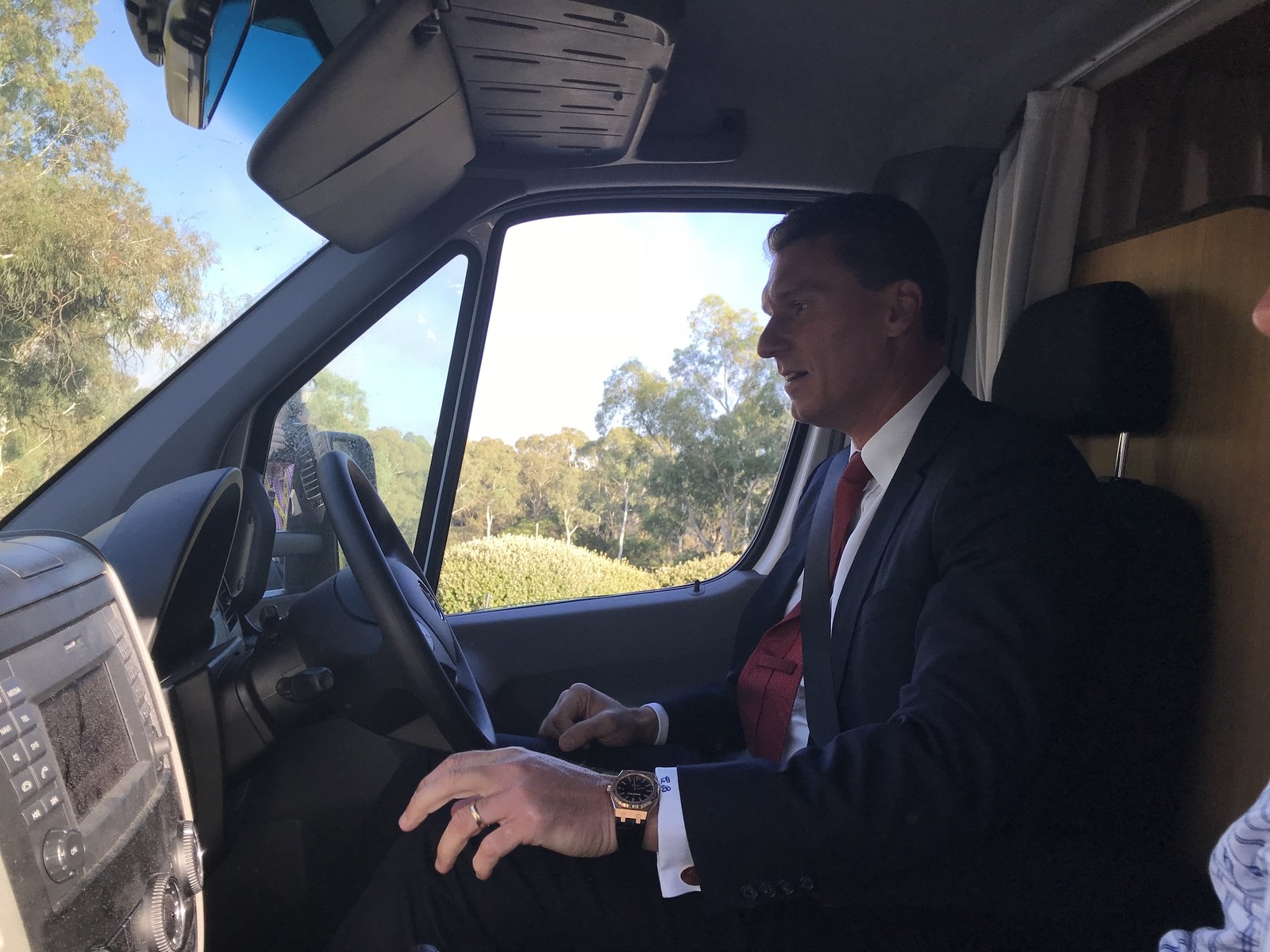 Bernardi is a health and fitness buff and infamously posted a topless picture of his six-pack after he lost more than 12kg during an eight-week boot camp in 2013.

When asked by BuzzFeed News if he does in fact vape, Bernardi's office said he is a longtime reformed smoker so had never tried e-cigarettes. But they said he supports it as a step towards quitting, as stats say vaping offers a 60% better quit rate than going cold turkey.
Health minister Greg Hunt's office told BuzzFeed News the minister still strongly supports the decision made by the Therapeutic Goods Administration (TGA) to maintain the ban.
"The overwhelming medical advice and evidence is that it's likely to lead to the uptake of smoking and we cannot support that. This is the view of the TGA, Australia's Chief Medical Officer, Chief Health Officers from all Australian states and territories and the National Health and Medical Research Council.
"The Australian Medical Association and the Royal Australian College of GPs are also concerned and have presented clear evidence highlighting this."