Paula Richardson found out she had cervical cancer when she was pregnant with her son more than a decade ago.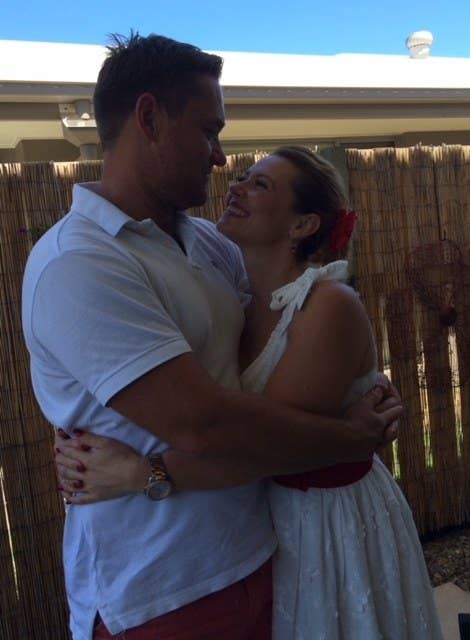 "I was able to continue the pregnancy and we delivered my son early at 33 weeks," Richardson told BuzzFeed News.

She then had a radical hysterectomy, in which the surgeon removed her uterus and the ligaments that hold it in place.
"I still had my ovaries but at that time surrogacy was illegal in Queensland and I had reconciled only having one child," she said. "The surrogacy legislation came in in 2010 and I was single, but I fell in love in 2015 and my husband Dion didn't have children."
Richardson has now done five rounds of IVF and estimates she's spent around $40,000 so far.
The out-of-pocket costs for most families attempting assisted reproductive technology are around $5,000 for egg and sperm retrieval, embryo creation, freezing and transfer.
But it doesn't matter if you were born without a uterus, or lose your uterus to cancer: Australian families choosing to have children through surrogacy are unable to access thousands of dollars in Medicare rebates offered to others who use in vitro fertilisation.
Those who need to rely on a surrogate will pay more than $13,000 for the same treatment and require on average at least two attempts. This brings average total costs for surrogacy in Australia (including IVF, legals, counselling, expenses and travel) to around $80,000, with the bulk spent on non-Medicare rebatable IVF, Surrogacy Australia estimates.
The couple are transferring their single remaining embryo to a surrogate in a few months time, the costs of which will not be covered by Medicare.
"I am now 44 so we only have one embryo and if it doesn't work we are going to continue our journey though an egg donor," she said. "I'm estimating $25,000 to do one egg pick up plus one more transfer."
Richardson said she continues to feel "plagued" by her cancer, which she has been free of for over a decade.
"You just want to put it behind you and move forward and have a family like everyone deserves to have."
She was working four days a week but has gone up to five to help cover the costs.
"It is awful to have to talk money when you're trying to have a family," she said. "I have heard of people who have sold or remortgaged their homes and we said we wouldn't do that because I have a son and I draw the line in implicating his life."
A committee is currently looking into the Medicare Benefit Schedule (MBS) items for Assisted Reproductive Technology to report back to the government's review of the MBS.
The Royal Australian and New Zealand College of Obstetricians and Gynaecologists (RANZCOG) president Steve Robson said the lack of rebates for couples attempting surrogacy via IVF was "discrimination".

"Women who have the ultimate inherited condition – being born without a uterus (MRKH, or Mayer-Rokitansky-Kuster-Hauser syndrome) – and are desperate for a family are currently discriminated against," Robson told BuzzFeed News.
"The government is throwing hundreds of millions of dollars at preventing cervical cancer but, if a woman who has not had success and has lost the ability to carry a child because of cervical cancer, she is punished for this by the way the MBS [Medicare Benefits Schedule] is set up at the moment."
Robson said more money was spent on the marketing budget for the new cervical screening program than it would cost to ease the financial burden for a couple of hundred families in this position every year.
"Even in the worst case scenario of the Medicare Benefits Schedule paying $10,000 for IVF for 200 women, that's $2 million across the whole country," he said.
Jacqueline Martin, 39, was diagnosed at 18 with MRKH syndrome, which causes the vagina or uterus to be underdeveloped or absent.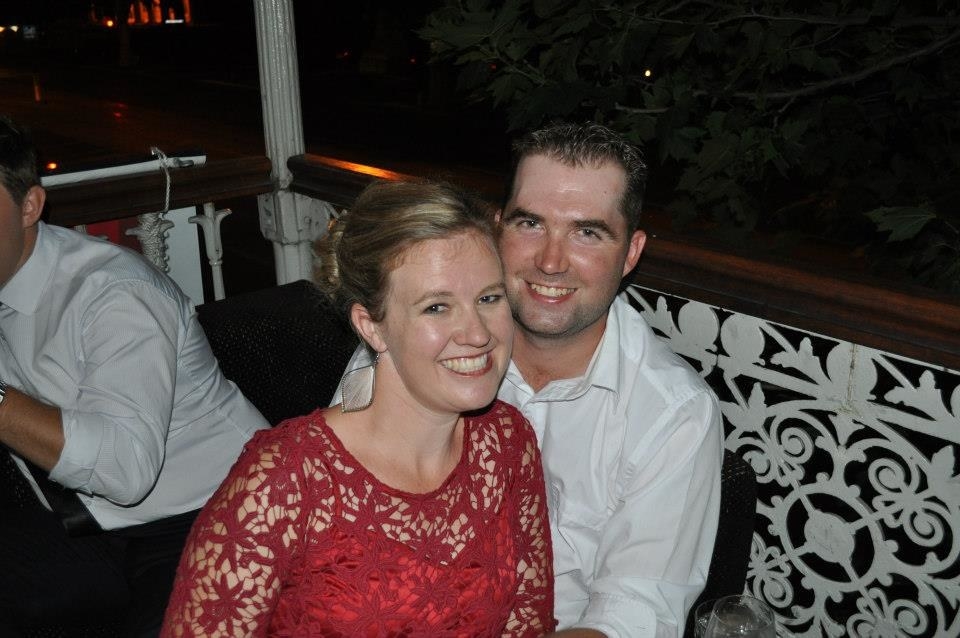 "There's an absence of my womb but I have perfectly developed ovaries," Martin told BuzzFeed News.

A decade ago she and her husband started the process to find a surrogate and ended up carrying out the process using her own eggs in India due to cost.
"It was about $45,000 to do it in India; to do it here would cost us $80,000 to $100,000," she said. "Obviously there are other complicated parts of doing it overseas, like legally, and the language barrier and lack of support.
The couple worked hard and saved money to afford the process and now have a "beautiful almost five-year-old" daughter.
Martin and her husband are now looking into surrogacy for a second child and have calculated that it might be cheaper to do so in Canada, as India has restricted foreign surrogacy arrangements.
"To do IVF without any rebate is $10,000 and if I wasn't born with this condition it would be under $5,000 out of pocket," she said. "It is less than $10,000 for a normal couple to do two cycles and for us it is $20,000.
"This is something other people get access to without a second thought."
Health minister Greg Hunt declined to answer BuzzFeed News' questions, instead referring them to his department.
"The clinician-led taskforce is reviewing each MBS item and will consider how MBS services can be aligned with contemporary clinical evidence and improve health outcomes for patients," a spokesperson said. "It is anticipated that the taskforce will have provided its final recommendations to the government by the end of 2018."
The spokesperson told BuzzFeed News that under the Health Insurance Act, services must be "clinically relevant" in order for patients to receive a rebate.
Shadow health spokesperson Catherine King also refused to answer questions or give Labor's position on the issue.
Kate Ranger, 33, was told when she was a teenager that she didn't have a uterus due to MRKH syndrome.
"At that time surrogacy was illegal so I was told my only chance at ever having a child was adoption or fostering," she told BuzzFeed News. "I decided I didn't want this to define me and I was more than my ability to carry a child."
Altruistic surrogacy was legalised in Western Australia under the Surrogacy Act 2008 and Ranger and her husband have recently found a surrogate for their child via a surrogacy Facebook community.
"I didn't have family who were eligible so I was relying on the kindness of strangers and we have now gone through lawyers, counselling, appointments, more counselling, more lawyers and we've been approved by the WA Reproductive Technology Council," she said.
Ranger and her husband have created four embryos via IVF.
"Finding a surrogate, going through the medical tests then going through lawyers and counselling and psychology and then approval from the government council and then to have Medicare not refund it is another hurdle," Ranger said.
"It is a slap in the face for me, [I have] ovaries and [am] able to do everything except carry the baby, and to go through IVF and embryo creation and not have any of that refunded is pretty stressful."
The couple have already spent upwards of $30,000 on egg collections, embryo creations and transfers.
"Even the blood tests and stuff Medicare would normally refund isn't refunded because there's a big red mark on everything surrogacy related," she said.
Single Adelaide woman Hailey* also has MRKH and is trying for a child via surrogacy alone.
"I am using donor sperm and my own eggs to make my embryo at this point and I was able to get the Medicare refund for the egg retrieval because the clinicians put it under fertility preservation and not for surrogacy," the 30-year-old midwife told BuzzFeed News. "But obviously for the actual transfer it is $4,000 per transfer and it seems to take, on average, about three to five attempts."
Hailey said she never would have been able to try for a child if she hadn't got a promotion.
"Being a single person on one income makes this a big financial hurdle," she said. "A frozen embryo cycle for a surrogate is about $4,000 out of pocket, but if it was IVF for another woman it would be less than half that cost."
She has found a surrogate, been approved by a New South Wales ethics committee and the transfer is scheduled for August.
"I will keep trying as long as money will allow, so I will probably cap myself at about four attempts," she said.
Hailey is facing an extra financial and legal hurdle as a single person.
"I actually have to move interstate to continue the process now as it isn't legal for a single person to continue surrogacy in South Australia, which makes this even more expensive," she said. "It all feels like discrimination, I didn't choose to be born this way."
*name changed for privacy reasons.