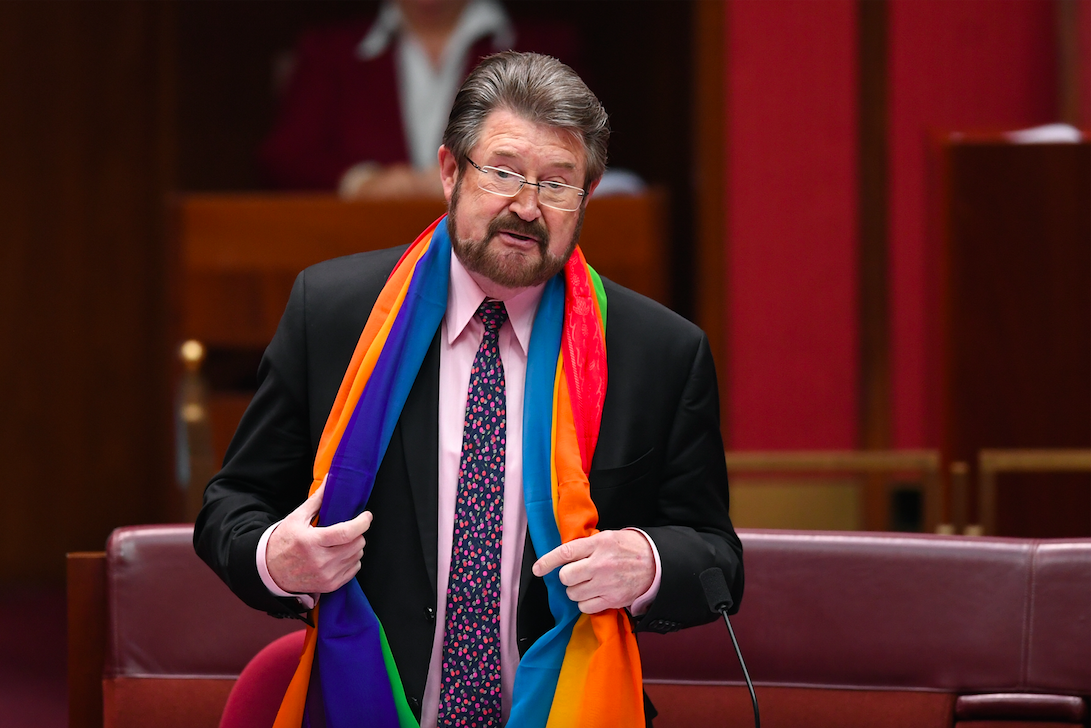 The government has agreed to Derryn Hinch's request to extend the sitting hours of the Senate, in a move aimed to prove legalising same-sex marriage is its number one priority.

Hinch asked communications minister Mitch Fifield to bring forward the starting time of Tuesday's sitting from 12:30pm to 10:30am. A government source told BuzzFeed News that Fifield has agreed to the request.
Labor, Greens and the Nick Xenophon Team also support Hinch's motion, which is expected to pass the Senate on Monday afternoon.
"We are all here with nothing to do, so why not try and get it passed earlier," a source told BuzzFeed News.

The Senate does not sit until 12:30pm on Tuesdays, as the morning is spent in party room meetings when both chambers of parliament are sitting. But there is no party room meetings this week, as prime minister Malcolm Turnbull cancelled the sitting week for the House of Representatives.
The move to cancel the sitting of the House of Representatives has been widely criticised by Labor and the cross-bench.
Smaller senate-only party room meetings will take place around the sitting schedule. Labor is holding its party room meeting during the Senate dinner break on Monday. The Liberals and the Greens will hold their respective Senate-only party room meetings on Tuesday morning.
Hinch's motion adds a much needed two hours to the sitting schedule, which is currently debating Dean Smith's marriage equality bill.
There are 19 senators left to speak. If each speak for 20 minutes, it will take over 6 hours. It's also anticipated that there will be hours of fiery amendments debates.
The Senate has suspended its normal order of business to focus on passing Smith's same-sex marriage bill. Attorney-general George Brandis told Senate Question Time on Monday that legalising same-sex marriage was the government's "number one" priority.