A third of Australians think United States president Donald Trump is "unhinged", according to a new poll by YouGov-Fifty Acres.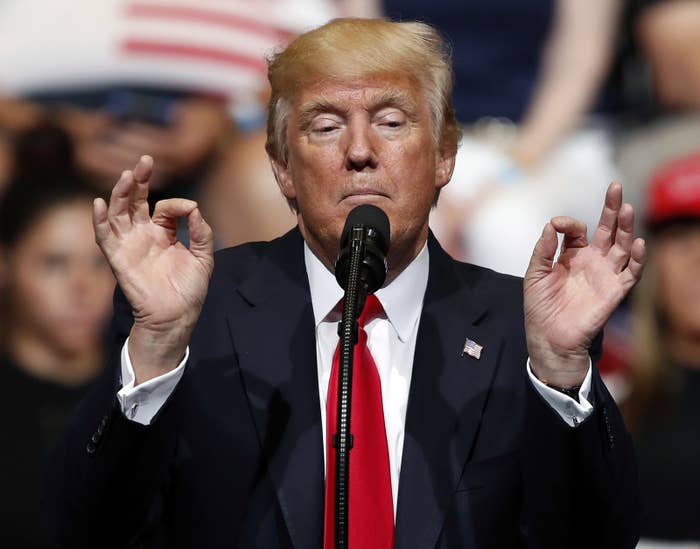 The national online poll of more than 1,000 Australians aged 18 and above, conducted last week, found most Australians are worried about the impact of Trump's behaviour on world affairs.
75% of Australians aged 18-24 years old think Trump's behaviour is erratic.
47% think his presidency threatens to destabilise the world and 44% of Australians polled think he won't last long as leader of the free world.
More than half of Aussies polled think Trump's use of Twitter is not suitable for a world leader.
But just under a quarter (23%) believe the world is sensible enough to work things out, despite his unpredictable Presidency.

Trump was criticised this week for interrupting a call with the Irish prime minister in the Oval Office to comment on the "nice smile" of a female reporter.
The president has also been asked by Time magazine to remove fake front covers found on display inside his golf resorts.