Students Feel "Ripped Off" By New Shorter Trimester System
UTS staff and students have voiced their concerns about the trimesters system, six months after its implementation.
Students at the University of Technology, Sydney, have complained to staff they feel "ripped off" by the new trimester program, which has them paying the same amount of money for shorter teaching periods.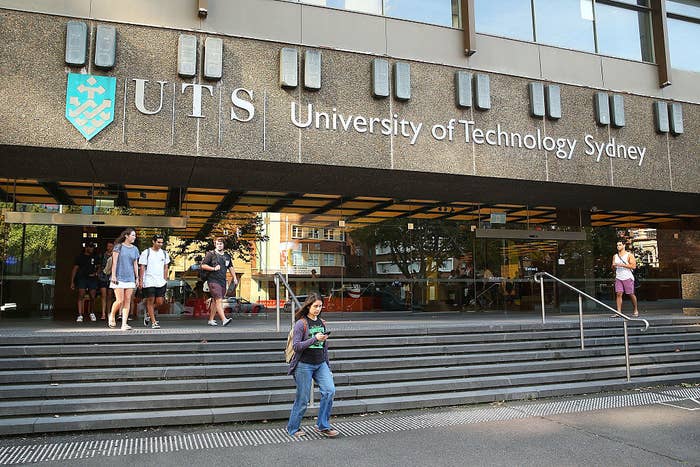 Students feel their quality of learning has been reduced and they're now at a disadvantage to students at other universities, who pay the same course fees but have longer semesters and more face-to-face time with tutors.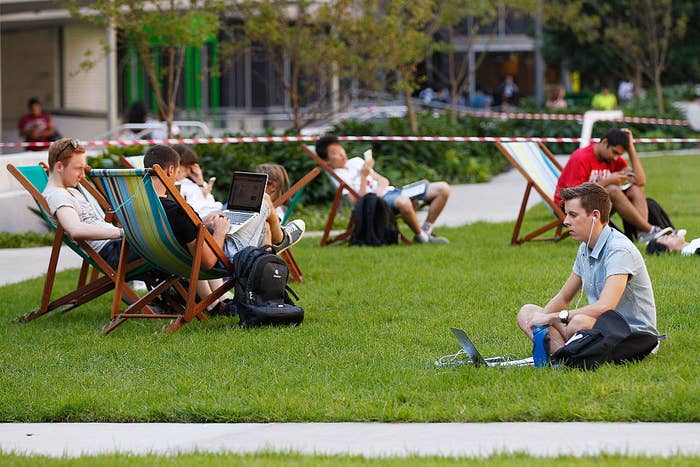 "We are paying the same amount of money as students who have more weeks and we are doing the same amount of work... that places much more stress on us as students and also reduces the quality of our work," first year Communications Law student Sophia Hatzis told BuzzFeed News.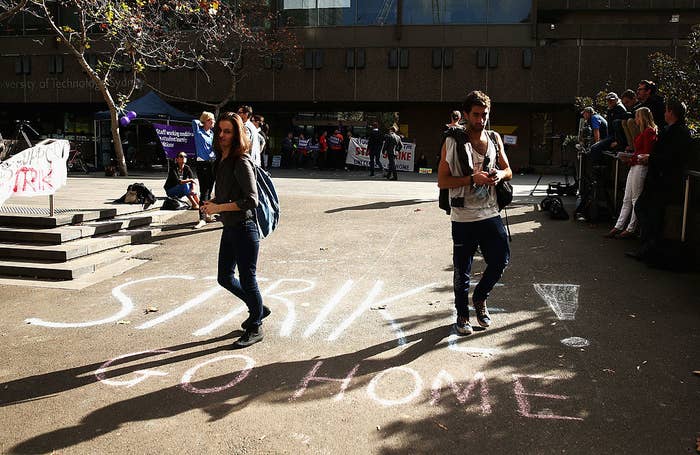 "Some senior staff have called for fewer assignments... I think that's a fucking disgrace", a UTS senior staff member told BuzzFeed News.
One highly critical staff member confirmed complaints have been made to the Vice Chancellor and academic board, but they fear their feedback will fall on deaf ears.
"The group these changes have had the biggest impact on is staff," one staff member told BuzzFeed News on the condition of anonymity.
"We were asked by the university to ensure we didn't teach less, didn't take away the content. But in order for that to happen that puts an enormous stress on the staff."
Squeezing 14 weeks of content into 11 weeks is the biggest objection from staff, as it leaves them with less time to teach and turn around marking. Staff say there has also been a push to get more course work online, with little technical support.
"I'm being sent mad, I have never worked so hard and I'm completely exhausted by it," one new lecturer said.
Others thought cutting tutorial time in the Law, Arts and Social Sciences faculties from two to one hour made it impossible for each student to participate. Tutorial size ranges from 25 to 30 students.
"There is no question, the sheer maths will tell you it's not as much face-to-face time as it was. I'm hardly going to disagree with a student who's expressing that concern," said another.
Lecturers believe staff should step in to ensure all students across faculties are getting the same hours of face-to-face time.
UTS argues trimesters provide a more flexible model for students to balance study, work and other commitments during their degree.
Students told BuzzFeed News they would be inclined to support the system if there were more subjects available during summer, so they could fast-track their degree as the university has been promoting.
Third year Brianna Scully's degree has been prolonged because of the new system.
"I only have three subjects to go and was willing to do some of them across the new trimester system but none of my subjects were available in the third trimester - only in the usual Spring/Autumn semesters. So last semester I was doing three subjects in 11 weeks," she said.
Others told BuzzFeed their courses felt "super rushed", with a cut back to not only the number of teaching weeks but also tutorial time.
"Our tutors don't have enough time to give us feedback from previous assessments before we start the next one," journalism student Jack Begbie said.
Not everyone is against the shorter terms, as it allows more time for paid work to supplement the costs of studying.
"They're good depending on your goal," one student said.
"If you want to get in and out then yes. It gives more time for paid work to support unpaid internships that are now necessary."
First year Alice Gillespie also enjoys the shorter term length.
"A drawback would be how pushed for time the content is though. But ultimately, especially as more courses and subjects get added, I think it's a great idea for more flexibility for students overall."
"Not everything can be driven by the financial aspect. There has to be a serious concern about what's happening from a learning point of view. It just can't all be about the money," an academic told BuzzFeed.
UPDATE
UTS' deputy vice-chancellor, Professor Shirley Alexander, told BuzzFeed News the university's focus is on learning outcomes, not face-to-face contact time.
"In designing our courses we focus on what students need to do in order to achieve the course intended learning outcomes, rather than how many hours of face-to-face contact they have. This is increasingly important as universities all around the world begin to make the best use of new technologies to support students' learning," she said.
Alexander defended the university's move to more online course work, saying it gives students more freedom.
"For many students the ability to watch video recordings in their own home gives them more freedom to work at the same time they are studying. But we also know that students strongly value face-to-face. That is why at UTS we aim to combine the best of online and the best of face-to-face."
UTS plans to evaluate the trimester system through a student survey with questions about positive and negative experiences. This feedback will inform changes to the calendar "where necessary".
Until then, staff will work "collaboratively with students to provide the appropriate amount of time to study in each session as well as provide flexibility across a student's complete study cycle".