The Battle For The Seat Of Wills Is Getting Nasty
A Greens candidate has phoned her Labor counterpart to call a truce.
Greens candidate Sam Ratnam has called her Labor counterpart Peter Khalil to ask for an end to the "dirty tricks" playing out in the fight for the Melbourne seat of Wills.
In a phone conversation on Thursday night both candidates agreed to run a clean campaign for the last 48 hours until the polls close on Saturday night, Ratnam told BuzzFeed News.
The poster war has been heating up over the final days of the election campaign in the inner-city Melbourne seat.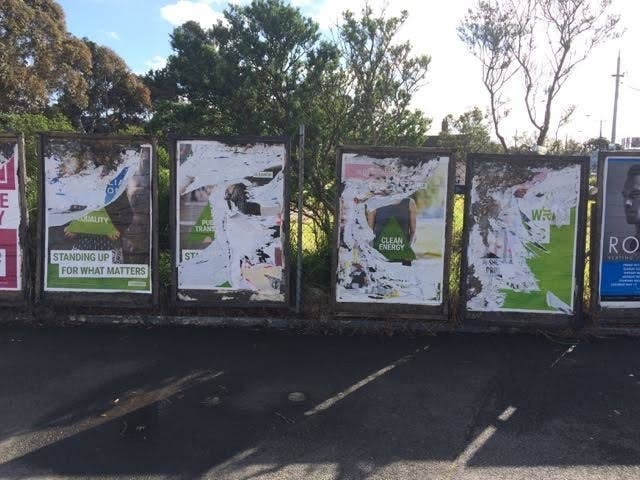 The Greens estimate they've had hundreds of outdoor placards cut down, defaced or stolen, including from the front yard of Ratnam's house. They blame the negative campaigning on Khalil's supporters.
Coburg resident Will Cowan told BuzzFeed News a six-foot high real estate sign was removed from his front fence during broad daylight on Sunday. He's reported the theft to Melbourne police.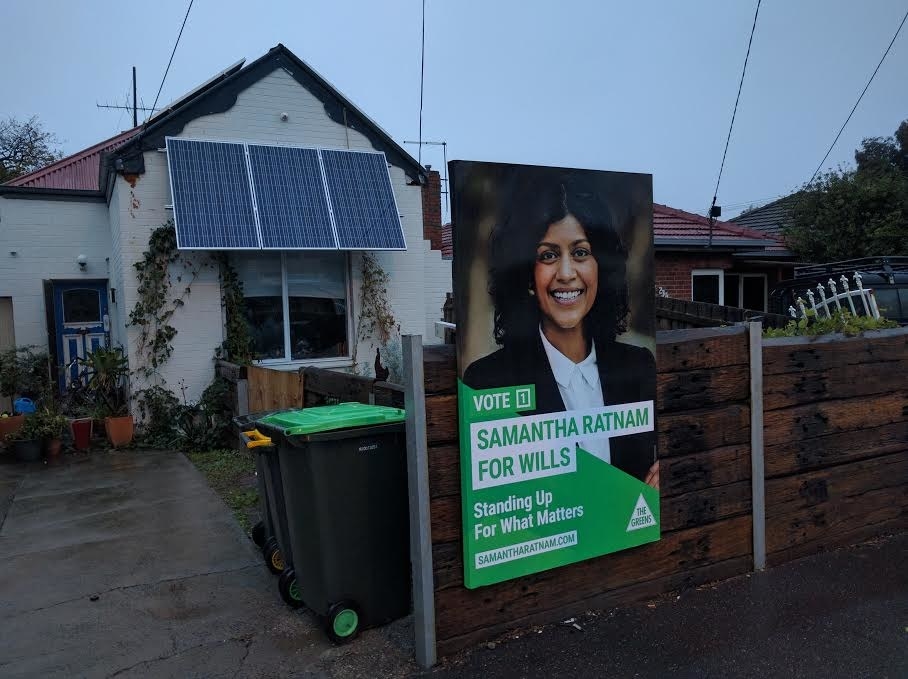 Ratnam called Khalil to let him know about the thefts, but didn't directly accuse him of being involved. Instead she asked him to tell his supporters to rein it in.
Labor and the Greens have agreed to call a truce until the polls close at 6pm on Saturday.
We'll keep a close eye on both camps to see if they honour it.