Prime minister Malcolm Turnbull has revealed he donated $1.75 million of his own money to the Liberal party during last year's election campaign.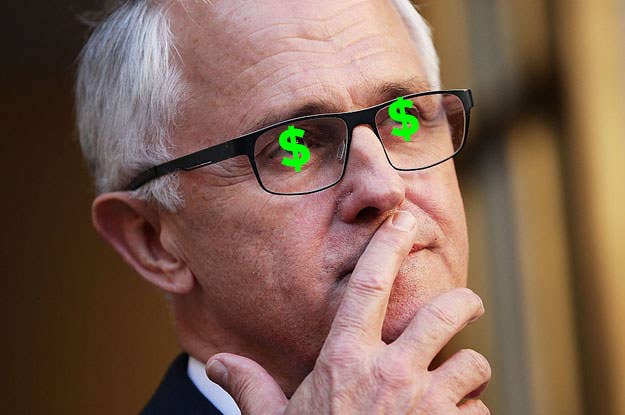 On Wednesday the Australian Electoral Commission released its annual financial disclosure returns, which includes data about all donations, loans and other financial assistance given to political parties during the 2015-16 financial year.
The Liberal Party declared $14.7 million in donations for the 2015-16 financial year, while Labor declared $10.4 million. But Turnbull's much-speculated personal donation was conspicuously absent.
It wasn't until Turnbull appeared on the ABC's 7.30 program on Wednesday night that he finally disclosed the amount he donated to the Liberal Party during the second half of last year's eight-week campaign.
"I contributed $1.75 million, that was the contribution I made," Turnbull said.
He added that it was just one of a few big contributions he and wife Lucy made last year, to "important enterprises and causes".
"I've always been prepared to put my money where my mouth is," he said.
Turnbull said he welcomes Labor leader Bill Shorten calling him "Mr Harbourside Mansion".
"I do live with Lucy in a nice house on the water in Sydney, and we paid for it. We pay the expenses for it. It's our house. Bill Shorten wants to live in a harbourside mansion for which every expense is paid for by the taxpayer. That's the difference."

This isn't the first time Turnbull has donated to the Liberal party. In 2002 he donated $150,000 to the Menzies Research Centre and in 2004 he donated around $140,000 to the NSW Liberal Party.
The prime minister, who was given the nickname "Mr Harbourside Mansion" during the campaign, is estimated to be worth around $200 million.
Turnbull's donation amount wasn't in Wednesday's disclosures due to a loophole that means donations given the day before the July 2 poll, on election day, or in the aftermath, won't be released until February next year. That's 20 months after the actual vote.

Last yearThe Australian reported the prime minister had tried to keep his personal donation a "tightly kept secret". The money reportedly went to a general pool of funds to pay for television advertising, direct mail-outs and polling.
The donation was reportedly made as Labor's "Mediscare" campaign hit the headlines and the Liberals were desperate for donations to counter the union-funded advertising blitz.