Prime minister Scott Morrison has accused Labor of "playing games" with national security, after it teamed up with the Greens and independent MPs to support proposed changes that would make it easier for sick asylum-seekers on Nauru and Manus Island to come to Australia.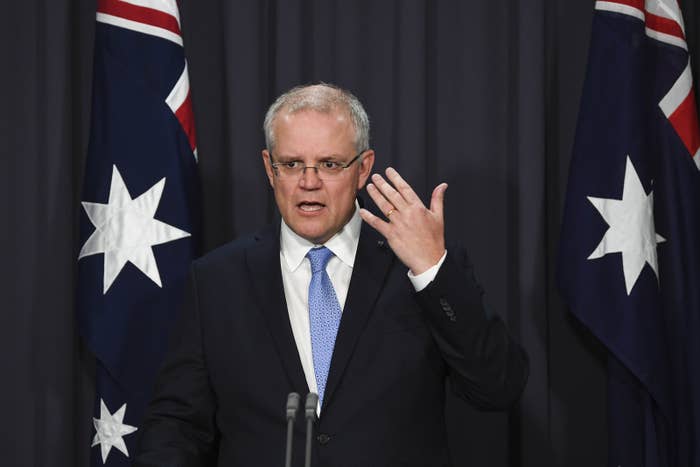 The last parliamentary sitting day for the year descended into chaos for the government.

Greens senator Nick McKim and independent senator Tim Storer will attempt to pass amendments to the Home Affairs Legislation in the Senate this afternoon, with the support of Labor, Centre Alliance, and Derryn Hinch.
These amendments are similar to the private members' bill introduced by Kerryn Phelps last week.
The proposed changes give the Home Affairs minister the power to approve or reject the temporary medical evacuation transfer of sick detainees. Two doctors need to sign off on any transfer.
The minister has the power to reject transfers on the grounds of national security and border protection, but will need to publish the reason why. An independent medical panel will then review the decisions.
If the amendments pass the Senate, they will be sent to the House of Representations where the government's numbers will be tested.
If the Morrison government lost a vote on the floor of the House of Representatives – an extremely rare event – it could be interpreted as a vote of no confidence.

Ministers were left scrambling on Thursday morning, trying to move procedural motions to change the timetable and prevent a vote.
The government even tried to delay its own encryption bill to run out the clock in the lower house.
A source from the ministerial wing told BuzzFeed News the government was actively considering suspending parliament and sending everyone home early.
Immigration minister David Coleman told the ABC: "we'll not be agreeing to those changes and as the prime minister said, we'll be using all measures to seek to stop them".
Morrison said by supporting the proposed changes, Labor leader Bill Shorten was a "clear and present threat to Australia's safety".
Morrison told a press conference on Thursday morning that he will do everything in his power to ensure the changes to transfers "never see the light of day".
"Their support for amendments in the Senate to abolish offshore processing as we know it, the cheap win in the House of Representatives, don't do it, Bill.
"The cheap win on the House of Representatives floor is not worth it. You know what you'll be telling every Australian? Every single Australian, if you support those amendments, Bill, you'll be telling them what they really already know, when it comes to border protection, your heart isn't in it, and you and your party cannot be trusted that you have learnt nothing from the horror show you inflicted on them when you were last in government."
Morrison accused the Labor party of playing politics with border security to embarrass the government.
"They keep saying they're with us on national security, and then keep laying blockers along the way. They're not fair dinkum. They're just not fair dinkum. Their intent on just frustrating and embarrassing the government. I get it. That's politics. That's my point. Bill Shorten is all about politics. I'm about keeping Australians safe."