Labor, the Greens, and the crossbench have written to health minister Greg Hunt demanding the government remove the hurdles in place that hamper people with a terminal illness or chronic pain getting access to medicinal cannabis.

The letter— penned by Greens leader Richard Di Natale — is co-signed by Labor, One Nation, the Nick Xenophon Team and crossbench senators Derryn Hinch, Lucy Gichuhi and David Leyonhjelm.
It accuses the government of delaying the implementation of medicinal cannabis, which was legalised in Australia nearly two years ago, and as a result extending suffering and confusion for patients.
Di Natale says that for many people it has become more difficult, not less, to access the medicine.
"When the government introduced the Narcotics Drugs Amendment Bill 2016 the parliament was told that it would deliver timely access to medicinal cannabis treatments to the patients who need them," the letter reads.
"Since the parliament passed that bill in February 2016, there has been a substantial failure to deliver on these promises, with continued delays and red tape causing Australian patients to continue to suffer."
As reported by BuzzFeed News last week, patients with approval to access schedule 9 medicinal cannabis products are struggling to find a legal source for the drug and have been forced to travel overseas for treatment.
Lanai Carter and her 19-year-old son, Lindsay — who has a brain tumour and epilepsy — have been told the Canadian supplier that was selling them medicinal cannabis products will no longer be shipping to Australia after the health minister threatened to remove importers licenses if they made medicinal cannabis available.
In June and again in October, the Senate voted to amend Category A of the Therapeutic Goods Administration's (TGA) Special Access Scheme (SAS) and fast-track access to imported medical cannabis for a small group of terminally ill patients who had already been prescribed the treatment by their doctors.

Medicinal cannabis is the only unregistered therapeutic treatment that patients with life-threatening illnesses are unable to access under Category A.
Currently, in order to get access to local or imported medicinal cannabis patients must move through the complicated and lengthy Category B process, which requires a prescription, TGA approval letter, and needs to be illegal in the patient's state or territory. This process can take over six months.
Di Natale says the government's actions are "cruel" and the health minister is letting his "ignorance and conservative ideology" get in the way of patient care.
"It is absolutely critical that the government stop deliberately defying the will of the Senate by blocking terminally ill patients from accessing medicinal cannabis prescribed by a doctor," he told BuzzFeed News.
"People are suffering from excruciating pain because access to the medication they need is tied up in bureaucratic red tape and artificial barriers.
"The fact that terminally ill people are suffering needlessly simply because this government refuses to implement the laws around access to medicinal cannabis is a disgrace.
"They need to pull their finger out and implement the system that has been supported by doctors and approved by the parliament."
Di Natale told BuzzFeed News he has yet to receive a reply from Hunt.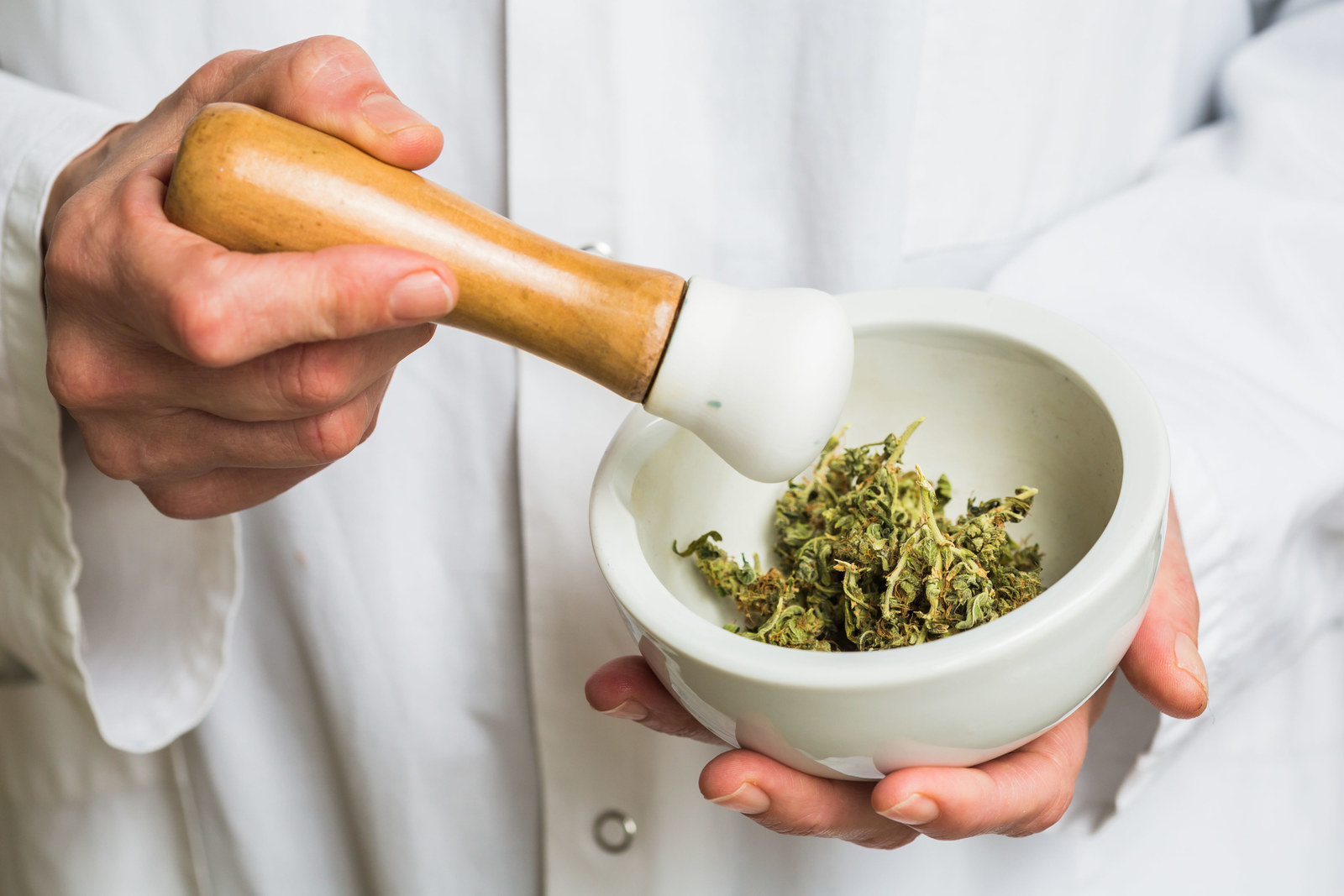 A spokesperson for the health minister told BuzzFeed News that claims that the current system for access to medicinal cannabis products in Australia is not working are incorrect. They say there is no barrier at a federal level and there has been a tenfold increase in applications since 2016.
"Doctors who are familiar with the risk, benefits and other properties of medicinal cannabis products are receiving approval to prescribe an unregistered medicinal cannabis product in as little as one working day," the spokesperson said.
"However, only doctors can prescribe and ultimately it is up to their professional judgement if a patient should receive this treatment. Doctors exercise their own judgement on medicinal cannabis — just as they do with every other prescription drug in Australia."
The cross party letter came as the World Health Organisation (WHO) released a report contradicting medicinal cannabis findings by the TGA.
The WHO has declared cannabidiol (CBD), the medicinal cannabis component, an effective treatment for some forms of epilepsy and could assist in the management of Alzheimer's, cancer and Parkinson's.
According to the report, the non-psychoactive component of cannabis does not exhibit any effects indicative of abuse or dependence, and adverse side effects were put down to drug-drug interactions between CBD and a patient's existing medications.
The WHO report recommended CBD doesn't need to be a scheduled drug, that is a product regulated by the government.
That finding differs from the TGA's much-criticised medicinal cannabis guidelines published in December that declared there was only limited evidence about the effectiveness of medicinal cannabis, and refused to recommend the use of CBD in adults with epilepsy.
Meanwhile, the New Zealand government will next week make medicinal cannabis more accessible to people with a terminal illness or chronic pain, a policy they promised to fulfill within 100 days in government.