The Turnbull Government paid $12,296.29 for eight days worth of photography for Their Royal Highnesses, The Prince of Wales and The Duchess of Cornwall during their official tour to Australia last year.
Auspic, a photography group housed in the department of parliamentary services, followed Charles and Camilla on their royal tour across the country for eight days.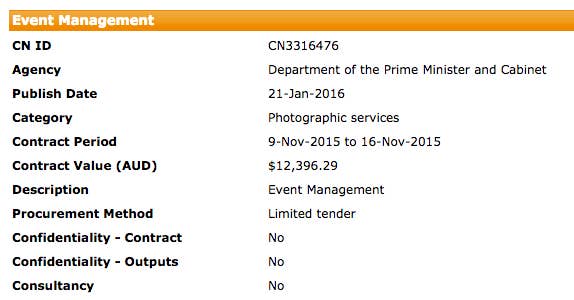 The photographs were given exclusively to Clarence House to use on its social media and official website. It's doubly awkward because prime minister Malcolm Turnbull is probably the most famous republican in Australia.
Here's one the royals posted on their Facebook page with governor general Sir Peter Cosgrove at the PM's house in Kirribilli on Sydney Harbour.
There's Charles looking at buildings in Perth, WA.
Charles shaking hands with some patriotic kids.
Charles asking this man who he is and if he's the one paying the bill.
Camilla and charity sunflowers.
And a crowd favourite... playing pull my finger with kids.