Voters In Barnaby Joyce's Electorate Blame Government For Energy Mess, Polls Finds
When asked who they thought was most responsible for uncertainty in energy policy, the top response was the Turnbull government.
More than half of voters living in deputy prime minister Barnaby Joyce's coal heartland electorate of New England want the government to invest more in renewable energy, new polling suggests.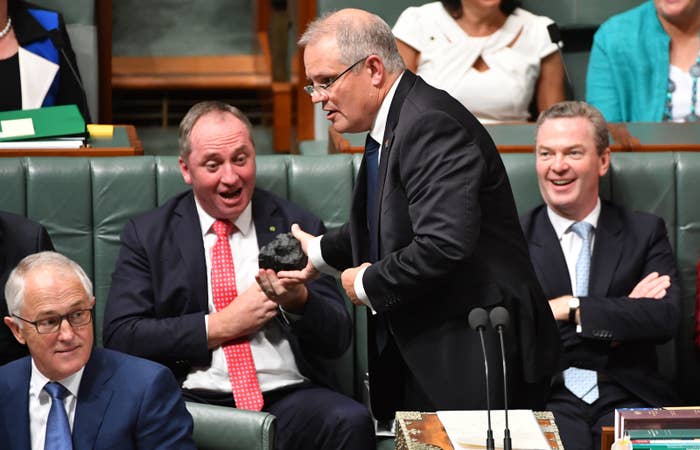 A ReachTEL poll of more than 2000 voters in two blue-ribbon Coalition electorates found people prefer renewable energy over coal and want more investment in solar and wind power.

Commissioned by left-wing think tank The Australia Institute, the poll found a majority of voters are dissatisfied with the Turnbull government's inaction over climate change policy and want a clean energy target.

Nearly 60% of voters in the deputy prime minister's electorate of New England in the northeast of New South Wales are in a favour of a clean energy target; 24% of voters are against; and 16% weren't sure or didn't know.

Australia's chief scientist Alan Finkel recommended a clean energy target in his report to the government in June, but the Turnbull government has so far made no plans to adopt one.
Instead, the government plans to create a target that, unlike Finkel's, includes high-efficiency coal, also known as "clean-coal", in the mix.
Last week former prime minister Tony Abbott threatened to cross the floor and vote against the government if it tried to introduced legislation to reduce greenhouse emissions by creating incentives for renewables or cleaner energy sources.
Voters polled were also in favour of more renewables in fellow Coalition coal enthusiast Craig Kelly's electorate of Hughes in southwest Sydney.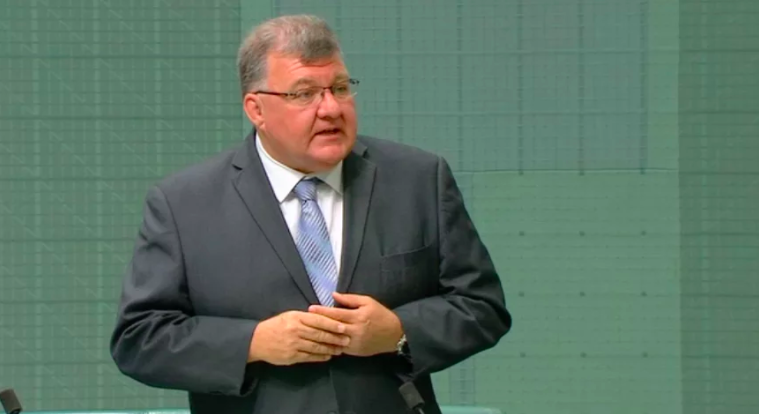 Kelly is the chair of the government's backbench energy and environment committee and claimed in July that renewable energy was literally killing people by forcing up power prices so high people couldn't afford to turn on heaters. He's also linked renewable energy to an increase in child drownings.

In Hughes, 55.8% of voters polled were in favour of a clean energy target; 31.5% were against; and 12.7% didn't know.
A majority of voters in both electorates indicated they want the government to invest in renewable energy over coal.

In New England 50.6% of people who took part in the poll would prefer investment in renewables compared to 36.7% who want investment in coal. In Hughes 46.7% of voters polled wanted more investment in renewables, compared to 42.8% in coal.
Women and voters under 50 were most in favour of renewable energy, alongside Labor and Greens voters.
"When it comes to what the government should invest in, respondents in these two blue-ribbon Coalition electorates favoured renewables over coal, just like voters across the country — including in coal country," deputy director of The Australia Institute, Ebony Bennett said.
When asked who they thought was most responsible for the current uncertainty in energy policy, the top response in both electorates was the Turnbull government.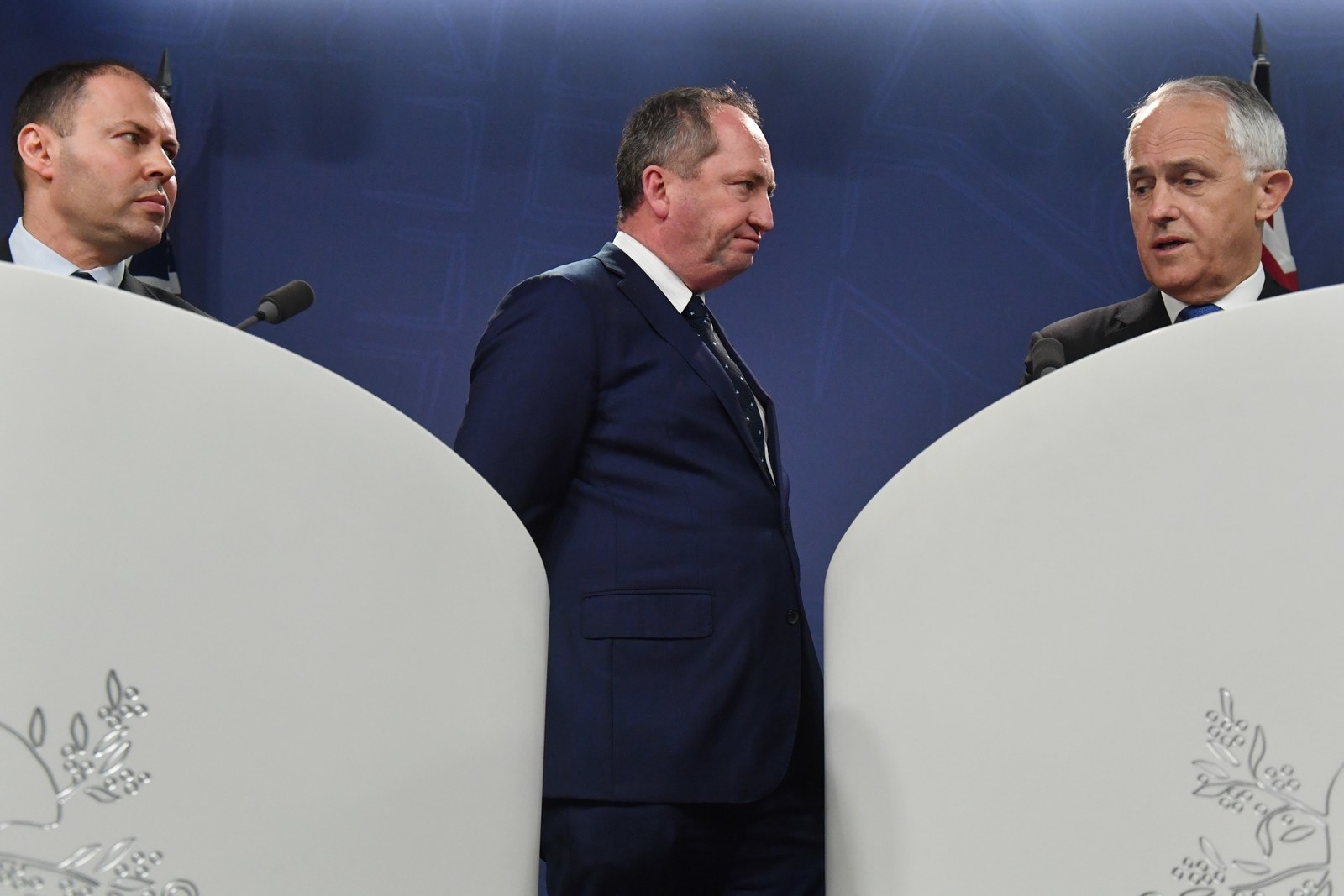 Around a third of voters polled in Hughes and New England hold the federal government responsible for the ongoing energy mess. The federal Labor opposition were the second group blamed (around 19%), followed by energy companies (less than 15%). Fewer than 10% of people in both electorates think the states are to blame.
But the polling has one positive for the deputy prime minister — if a by-election were held this weekend he would retain his seat of New England.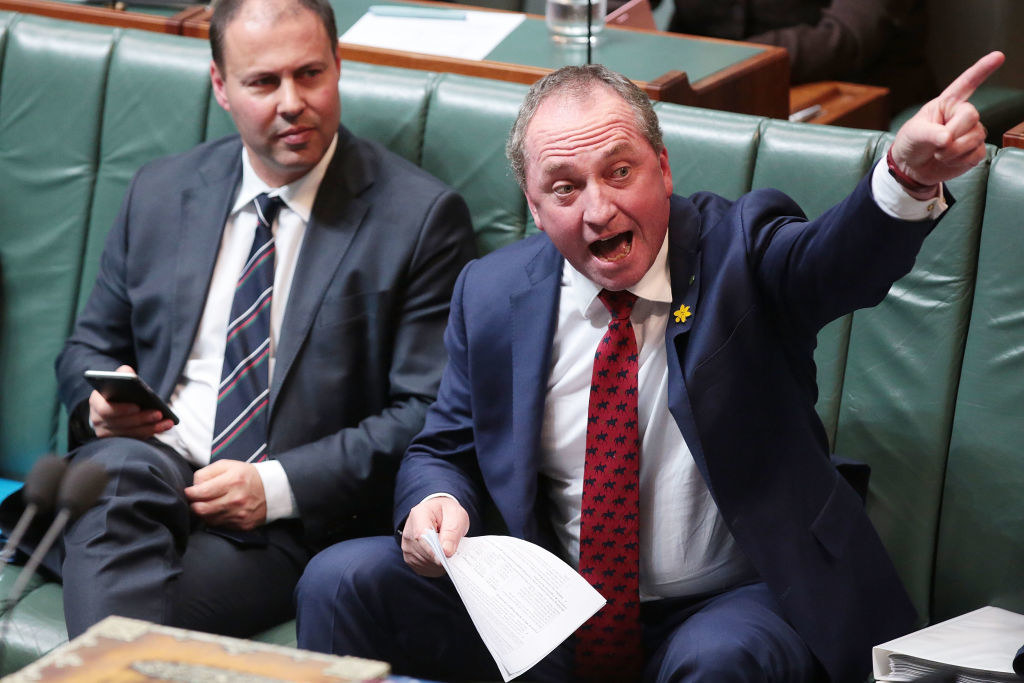 On a two-party preferred basis, the ReachTEL poll had the Nationals winning 57% of the vote and independent Tony Windsor 43%.

The government is in favour of holding a by-election if Joyce is found to have been ineligible to sit in Parliament over his New Zealand citizenship.