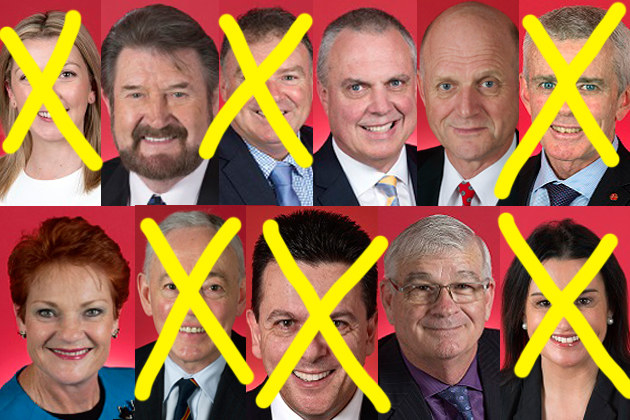 Only five of the 11 crossbench senators elected in 2016 remain in parliament, after Nick Xenophon Team's former senator Skye Kakoschke-Moore's hopes of rejoining the upper house were dashed.

Kakoschke-Moore's bid to fill her own vacancy – caused when she resigned from the Senate after learning she was entitled to dual British citizenship – was shut down unanimously within three minutes by the full bench of the High Court on Tuesday.
The court ruled Kakoschke-Moore couldn't replace herself, even though she's now renounced her British citizenship. Instead her vacant South Australian seat will be filled by a special count by the electoral commission on Thursday, and is likely to be won by the fourth person on the NXT ticket, ex-NXT member Tim Storer.
Storer quit the party last year after a dispute over who would replace outgoing NXT leader Nick Xenophon. Storer could serve as an independent if NXT fails to woo him back.
Kakoschke-Moore's exit brings the number of original members of the 45th parliament's Senate crossbench down to five. One Nation senators Malcolm Roberts and Jacqui Lambie were booted over dual citizenship, One Nation senator Rodney Culleton left because of previous criminal convictions and Family First's Bob Day was disqualified because of indirect pecuniary interest . NXT leader Nick Xenophon also decided to downgrade his political career from the Senate to South Australian state politics.
One Nation's Pauline Hanson and Brian Burston, Xenophon Team's Stirling Griff, Liberal Democrat David Leyonhjelm and independent Derryn Hinch are the only five to survive the Section 44 cull that has so far claimed six of the original senators.
The High Court's Kakoschke-Moore decision is a big blow to NXT's once powerful Senate voting bloc. Not only has the party potentially dropped from three to two seats, but also gone is its influence to block legislation or force the government into negotiations over key bills.
The demise of NXT will cause a Senate crossbench power vacuum, which could potentially be filled by an unlikely alliance between lone wolves Cory Bernardi, Fraser Anning and David Leyonhjelm.
Despite having vastly different political views, the three have formed a voting bloc in a power play.
So where does this leave the numbers in the Senate?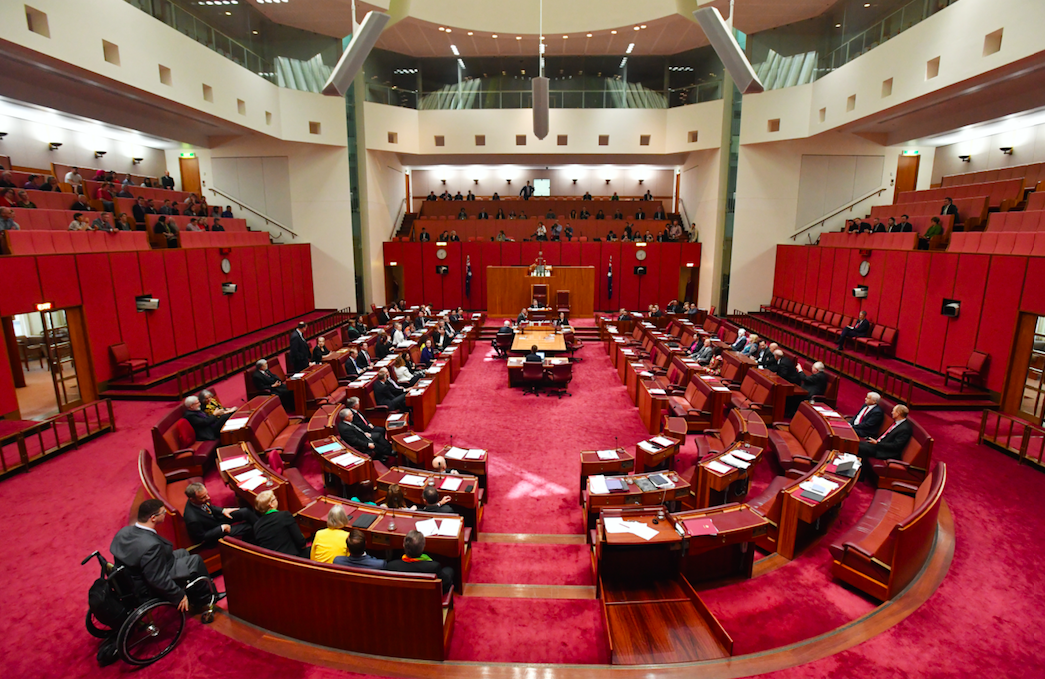 Ignoring the current three paired vacancies left by Kakoschke-Moore, Labor's Sam Dastaryi (to be filled by Kristina Keneally later this week) and Liberal George Brandis (to be filled next month), the government needs nine of the 11 crossbenchers to pass legislation opposed by Labor and the Greens.

The three-strong voting bloc can potentially carry or cancel out a vote.
In a full Senate of 76 senators, the majority is 39 and a tie is 38. Unlike in the lower house, in the wake of a tie the vote is considered lost.
Labor (26) and the Greens (9) can team up to block a vote with the help of three crossbenchers.
For the government (30) to win it needs a combination of three One Nation votes, two Nick Xenophon votes and four of the remaining crossbench (Hinch, Leyonhjelm, Anning, Bernardi, Martin, Storer). Or three One Nation votes and all six of the remaining crossbenchers.
It is also worth noting that the Coalition number's have increased back to the 30 seats it won in 2016, after independent senator Lucy Gichuhi, who replaced Day last year, defected to the Liberal party in January.
The government spent 2017 with 29 seats after Bernardi left to form his own party, Australian Conservatives.