Embattled West Australian senator Rod Culleton is considering his future in the One Nation Party, after leader Pauline Hanson said she'd withdrawn her support for him.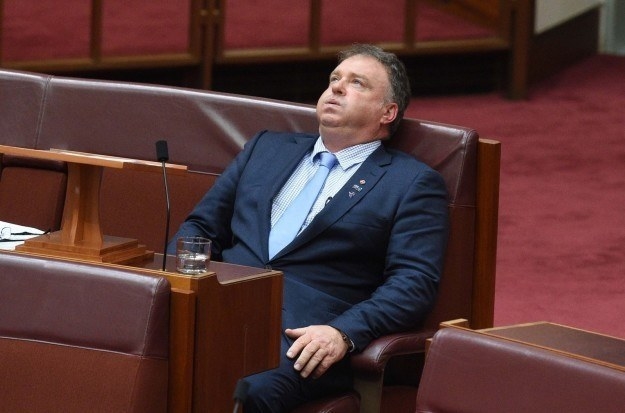 Hanson told 2GB Radio on Tuesday it's "very hard" to work with Culleton because he's "not a team player" and "he runs his own race".
"We can't work with him, you can't reason with him and honestly I think a whole lot's gone to his head," she said.
"He loves the limelight, he loves the publicity and he's not really listening to the advice."
Hanson said she's still "angry" Culleton voted against the party during the backpacker tax debate last week, choosing to support Labor's 10.5% rate over the 15% rate One Nation agreed on with the government.
"They're all over the bloody place," she said about Culleton and fellow newby senator Derryn Hinch. "They wouldn't have a clue what the hell they're doing."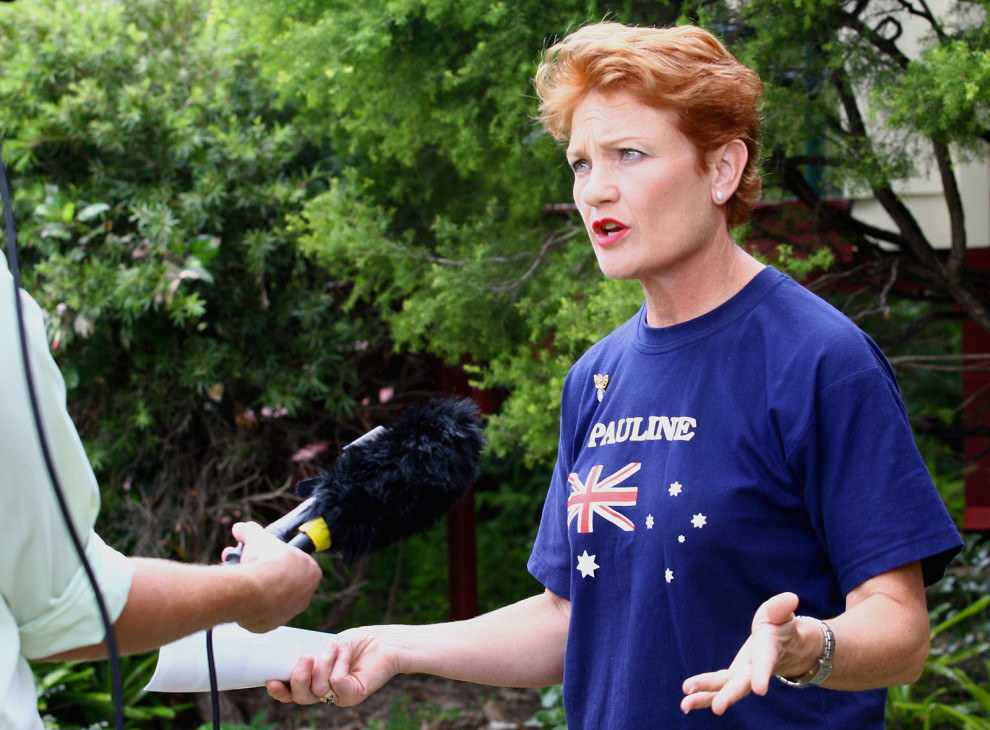 Culleton has been considering his future with One Nation for a number of weeks - musing over a move to independence - but his political future ultimately depends on the outcome of a High Court hearing on Wednesday.
His eligibility for parliament is in question over a larceny conviction for the 2014 theft of a tow truck key, which was only quashed in 2016 after he was elected to the Senate. Because he was convicted of an offence carrying a punishment of more than one year in jail, the High Court could rule that he was not eligible to run for parliament.
The West Australian senator told BuzzFeed News he wants a "please explain" from Hanson on why she refuses to back his defence, instead supporting the government's decision to refer his election to the High Court.

BuzzFeed News understands the One Nation leader's public comments about Culleton are slightly nicer than what's been said behind closed doors.
Things nearly reached breaking point two weeks ago during a very public game of cat and mouse after Hanson summoned Culleton to her office to discuss a Queensland police investigation into an allegedly threatening letter he had sent to a magistrate.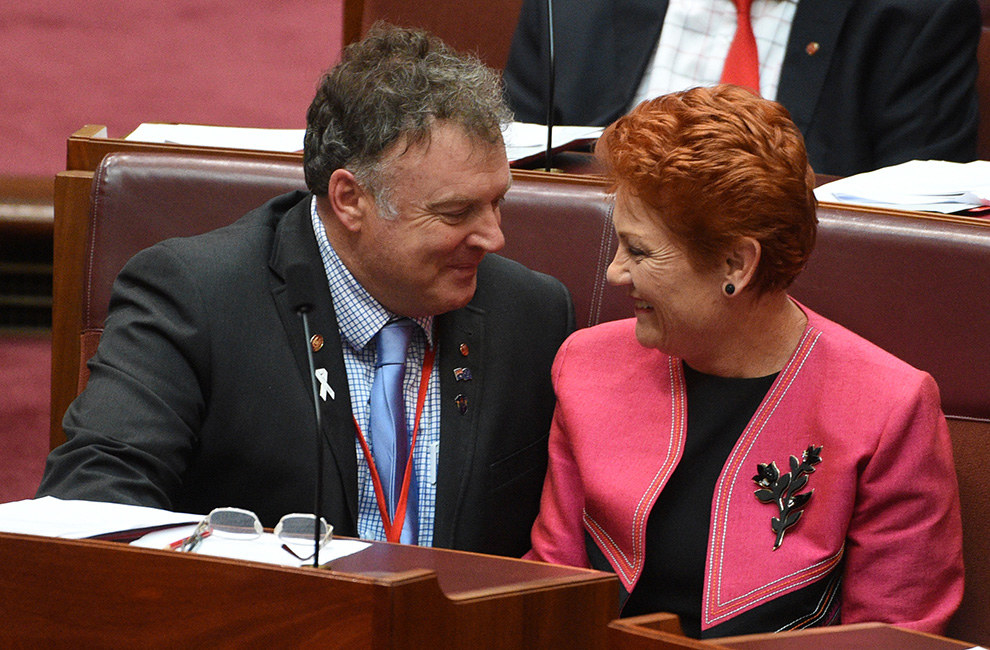 Rumours of a split were denied and the pair appeared to have made up, with Culleton saying he was over it and was "moving on".

But the pair are back at it, with Hanson labelling Culleton impossible to work with.
"I start talking to him, laying down some ground rules, and then he says 'stop, stop, don't go any further otherwise I'm outta here'," Hanson said.
"You can't have a decent conversation with someone telling you 'stop' because they don't want to hear these things."

"He would make a very good senator if he could only take direction. I don't think he likes my authority."
If he wins in the High Court tomorrow, Culleton might leave One Nation and become an independent. But sources tell BuzzFeed News he's also been in talks with Bob Katter's Australia Party.

A spokesperson for Culleton told BuzzFeed News that for the moment nothing's changed, and he's busy defending a case that "should have never" gone to the High Court.
"He's a man working very, very dutifully and responsibly to do what he promised when he was elected: to represent the people of Western Australia and their best interests."
Culleton's departure would reduce the One Nation voting bloc from four to three, decreasing the power of the right wing party to negotiate with the government.

If he loses his High Court challenge and is deemed ineligible for parliament, there will be a recount in Western Australia for his Senate seat.

Hanson said she's confident One Nation would win back the seat in a recount, meaning the seat could go to Culleton's brother-in-law Peter Georgiou.