New Zealanders will need to wait days, or potentially weeks, before knowing who will lead the country for the next three years, after Saturday's election results left neither National or Labour with enough seats to govern outright.
With 98.9% of the vote counted on Saturday night, New Zealand's ruling National party has won 46% of the vote and Labour 35.8%.
National is on track to win at least 58 seats, but that won't be enough to form a government without help from a minor party.
Under New Zealand's mixed member proportional (MMP) system, to form a government a party or coalition needs at least 61 seats in the 120-seat, unicameral parliament.

Labour looks likely to pick up 45 and the Greens 7. The Greens have a working agreement with Labour, so together the pair could hold 52 seats.

The New Zealand First party will likely get 9 seats and hold the balance of power that decides who will lead the country – National or Labour.
Current prime minister and National leader Bill English told supporters late on Saturday night that he will begin discussions with NZ First within days, in order to secure his party a fourth term in government.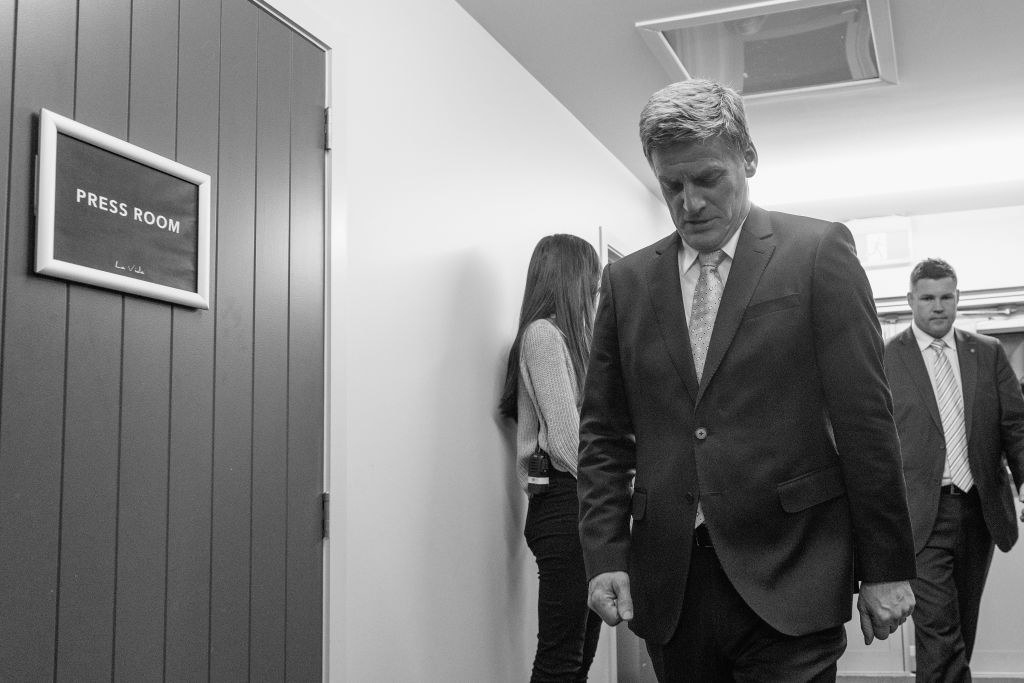 "In the next few days we will begin discussions with New Zealand First," English told a large crowd at Sky Tower in Auckland.
English, 55, took over as prime minister last year after John Key's shock registration, and performed better than expected. But despite managing to win just short of half of all New Zealanders' votes, he said it was clear National couldn't govern on its own.
"We don't need to rush this process, but equally with the strong result of the National party, with a much larger number of seats than our rivals... it is important that we are able to move reasonably quickly to form a stable government."
Labour leader Jacinda Ardern phoned English to acknowledge National had won a larger proportion of the vote, but indicated she wasn't giving up yet.
"Let's keep doing this," Ardern said to loud cheers of Labour faithful at the Aotea Centre in Auckland.
Ardern, 37, who only became New Zealand Labour leader eight weeks out from election day, was hoping to become the nation's third female, and youngest ever, prime minister.

"On this night I pledge all my energies, my every waking moment to ensure that no matter where tonight's result takes us, I am committed to a future we can all be proud of, a future that is better," she said.
"Sometimes MMP leaves us with an outcome that requires a little bit of work," she said. "I simply cannot predict at this point what decisions other leaders will make."
The decision will likely fall to NZ First leader Winston Peters, who looks set to win 7.5% of the vote.
Peters is a former National politician, but said on Saturday night he won't rush the decision on who NZ First will back to form government.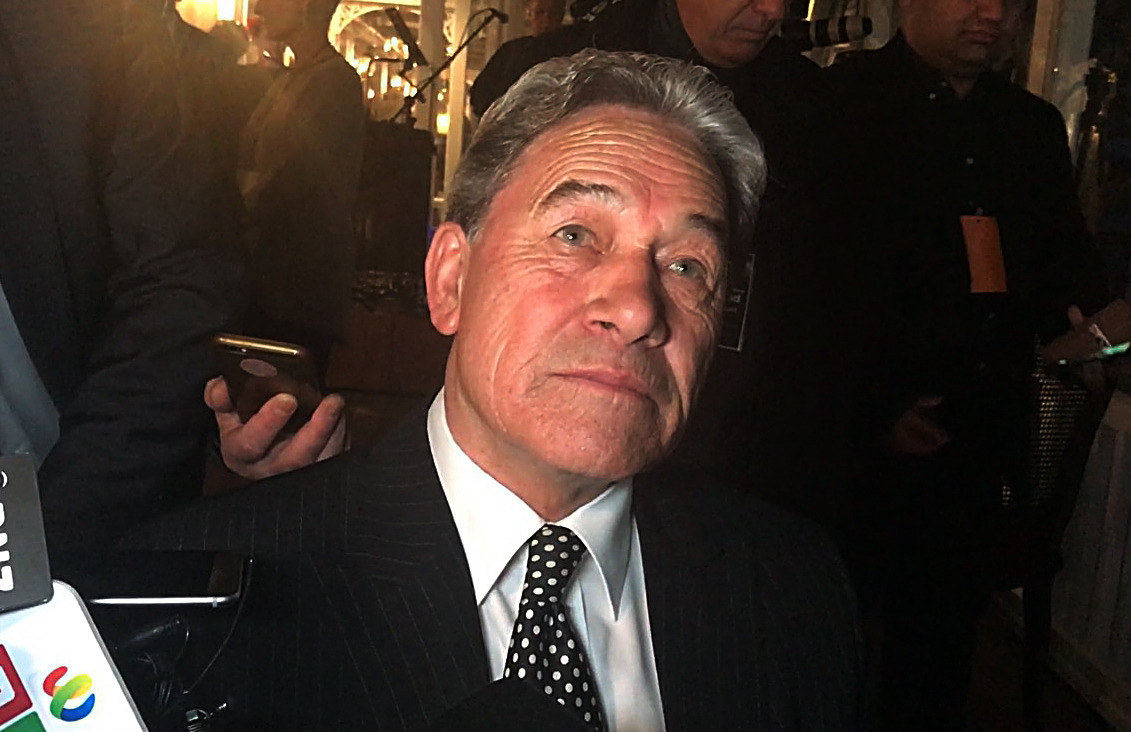 "I invite you to be patient," he said.
"As thing stands I do believe we have the balance of political responsibility and we're not going to be hasty with that – we're not going to rush out and make decisions and make all sorts of statements."

Peters said NZ First is a "realistic commonsense party" that aims to represent the mass majority of NZ, not the "mass elite" currently in control.
He said the party will make its decision based on the national interest, and warned that could take some time.
"In fact I will not be giving any answers tonight or tomorrow until I've had a full chance to talk to the full board of NZ First, our supporters and organisation around the country, and our MPs."
Saturday's result is disappointing for Labour, which was banking on the so-called Jacindamania frenzy of female and young voters to sweep the party to victory.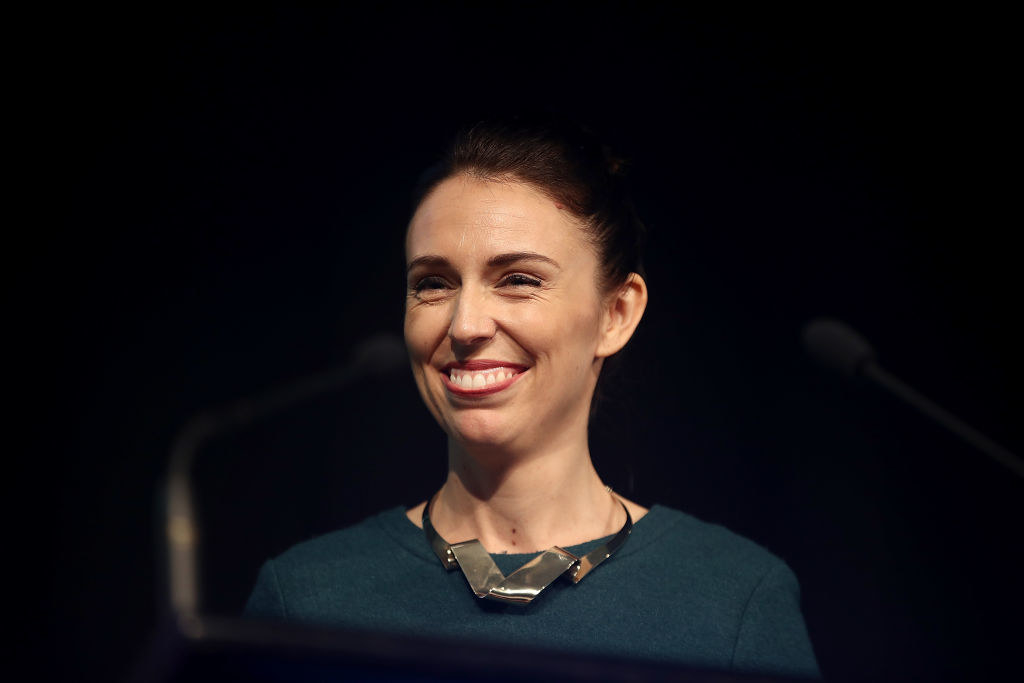 Labour was hoping to ride the worldwide wave of centre-left politics that saw Bernie Sanders in the US and Jeremy Corbyn in the UK gain huge followers. But after sitting neck-and-neck with National in the polls, Labour fell behind in the days leading up to election day and didn't get the "youthquake" of young voters it was predicting.

Party insiders blame their result on the quick turnaround between leaders for the loss, saying eight weeks wasn't enough time for Ardern to get name recognition.
However, they were quick to point out that after she took over as leader, Ardern vastly improved Labour's polling, which had slumped to 24% under former leader Andrew Little, its lowest result since the 1990s.
National's negative campaigning on Labour's policy costings also appeared to be effective, with voters painting Ardern as too young and inexperienced to take on the top job.