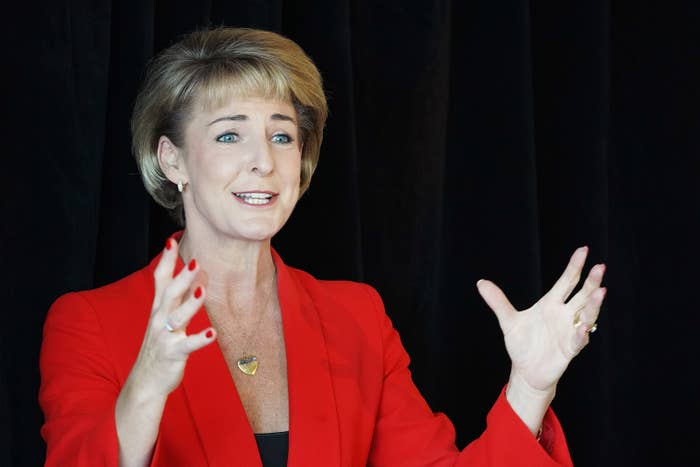 No criminal charges will be laid over leaks to the media about raids on the Australian Workers Union (AWU) in October 2017, despite a former ministerial staffer admitting his involvement.
The Commonwealth Director of Public Prosecutions (CDPP) confirmed to BuzzFeed News on Tuesday that no charges would be laid for the "unauthorised disclosure of government information", which carries a maximum two-year jail term, as there was little chance of a successful prosecution.
"The CDPP assessed the [Australian Federal Police] brief in line with the Prosecution Policy of the Commonwealth, and determined there were no reasonable prospects of conviction," a spokesperson said.
"It is not appropriate to comment further on details of the brief provided to CDPP by the AFP."
Lawyers for the AFP informed the Federal Court on Monday that it was unlikely anyone would be prosecuted over the raid leaks.
"The AFP can confirm the CDPP has advised they will not be proceeding with a prosecution," an AFP spokesperson said.

"The AFP considers this investigation finalised."
The AWU's Federal Court challenge into the "improper political purpose" of the raids has been on hold until the AFP's investigation was complete.
The union has successfully argued the trial should be delayed until it can be granted access to three confidential AFP affidavits relating to the raids, which have only been seen by police and a judge.
BuzzFeed News revealed in 2017 that then-employment minister Michaelia Cash's former senior media adviser David De Garis had tipped off several media organisations about the raids. Last year, a journalist also claimed they had received a phone call from then-justice minister Michael Keenan's office informing them of the raids before they took place.
The raids were part of an investigation by the Turnbull government–established watchdog Registered Organisations Commission into donations made by the union over a decade ago, when it was led by current Labor leader Bill Shorten.

Cash denied her office had had any involvement five times in Senate Estimates in 2017, before announcing her senior media adviser was behind the leak and had resigned.
The Federal Court challenge is slated to be heard in February.
"Given the minister is not a party to the proceedings, she is not aware of what occurred in the [Federal Court]," a spokesperson for Cash told the ABC on Tuesday.
"As previously stated, neither the minister nor her office is under investigation."
Lawyers for the AFP will advise the court by Jan. 18 whether or not it will seek to maintain any public interest immunity claim over the seized documents.