Faster internet for more homes that will cost slightly more and take slighter longer to roll out is what the Labor party has promised if it wins government on July 2.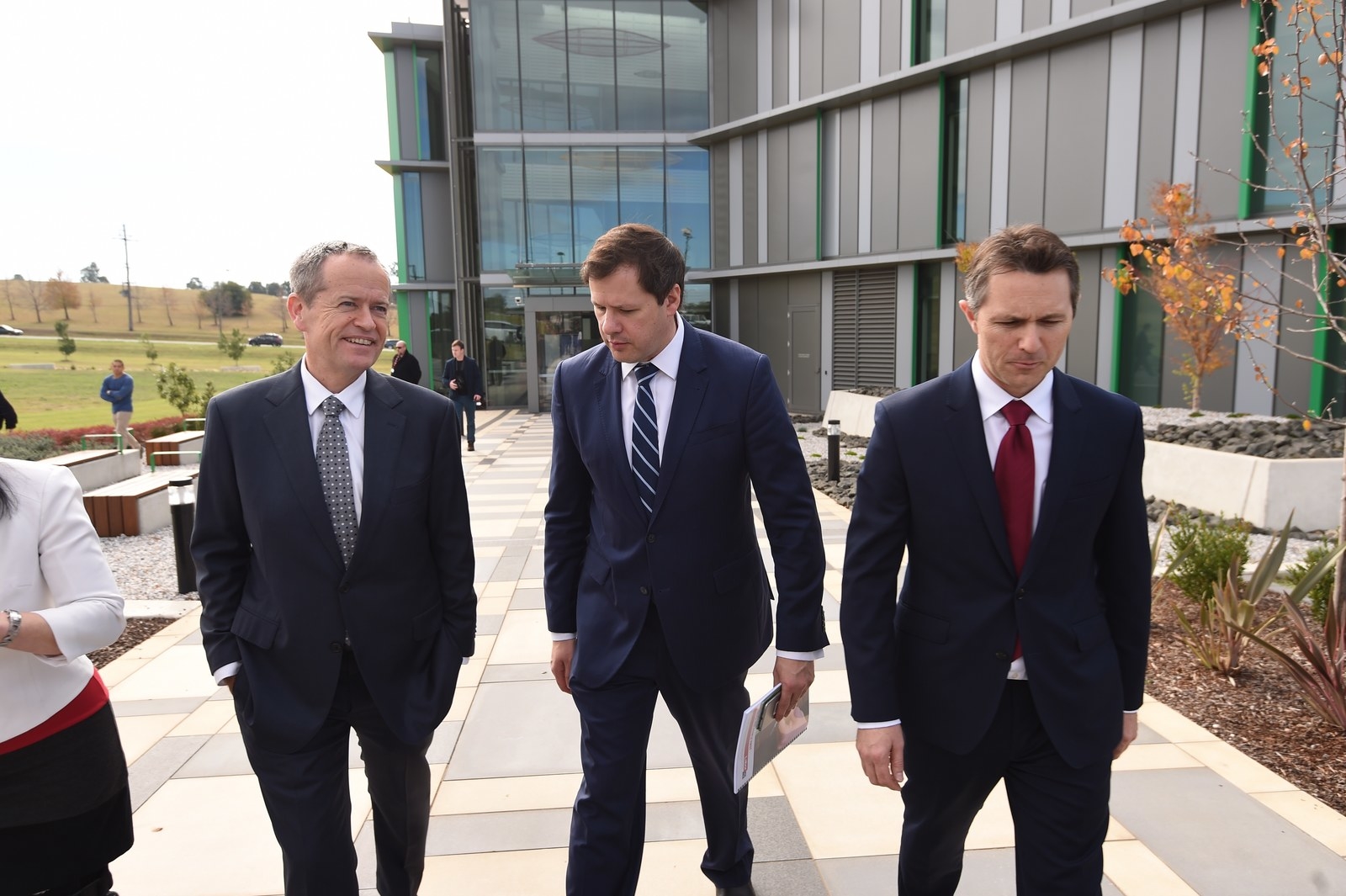 Labor announced its FTTP (fibre-to-the-premises) plan on Monday. However, Bill Shorten warned that the faster FTTP connections will not be able to be rolled out to everyone.
"We are not going to do what right-wing Liberal governments always do if and when they get elected, and try and unpick everything the previous government's done," said Shorten.
"We cannot pretend that the last three years hasn't happened. Australians are sick of political parties resetting the clock back at zero and starting again from the very start."
So how does it compare to Malcolm Turnbull's plan?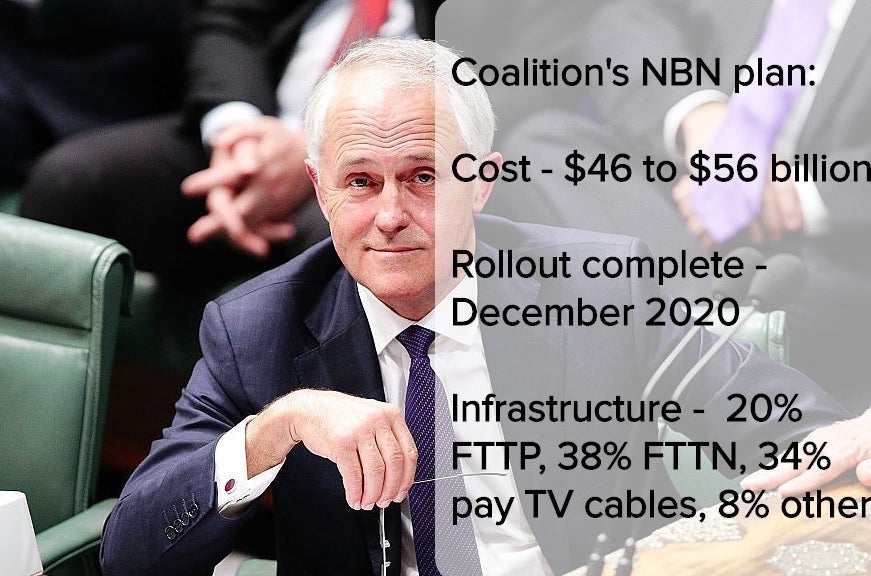 It will cost at least $1 billion more and it will take slightly longer to roll out stage one.
Labor is promising 39% of homes and businesses in Australia would get FTTP aka the "Rolls-Royce" NBN, compared to the Liberals' multi-technology mix where only 20% of Australians get access to FTTP.
Labor thinks this means an extra 2 million homes will have faster internet speeds.
What does this mean for the other 61% of the population? We don't know.
Labor's "Positive NBN Policy" document says the rollout will include fixed wireless, satellite, fibre-to-the-node (FTTN) and fibre-to-the-basement connections.
It also notes the potential of the new "fibre to the driveway" technology, and makes a commitment to investigate the use of this technology further.
Labor will stop rolling out FTTN and phase out the Liberals' cheaper copper wire connections from the node to homes. But they will continue the part of the rollout that uses pay-TV cable to deliver broadband (which Labor Senator Stephen Conroy nicknamed "Operation ClusterF***" and a "pile of rubbish").
They've prioritised universities and regional and outer suburban areas in the 2 million extra homes, but haven't specified where in the country that will be.
What does this mean for rural and remote communities? There is already one satellite that caters for remote rural areas (that's areas with a population of under 1000), and a second one due to be launched later this year. Whoever wins the election will decide if a third will go up.
What would a Labor win mean for the current rollout? NBN Co estimates by the end of June it will have issued 3.5 million premises contracts for FTTN. Customers who are already mapped to receive FTTN will still get it, but anyone without an existing contract will be able to get fibre to their home or business.
If elected Labor will commission Infrastructure Australia to look at upgrading customers on FTTN to FTTP.
How does this compare to what Labor promised in 2007?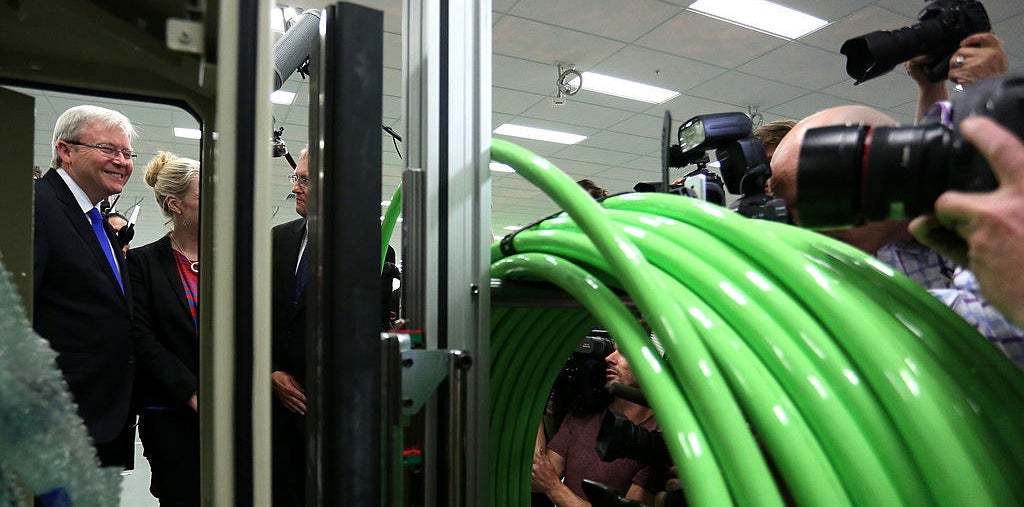 The NBN promised by Labor before the 2007 election revolved around fast fibre-optic cables connected directly to all homes in metropolitan areas. They pledged more than 90% of Aussies would be connected to FTTP.
Labor has said it won't push ahead with Kevin Rudd's NBN plan because the Coalition had signed contracts with companies for its plan.
Prime minister Malcolm Turnbull has labelled Labor's plan "Shortenomics" – "short on economics". Zinger.
Turnbull said Labor's plan would cost more and take longer than the Coalition's current NBN rollout, and dismissed accusations NBN Co hasn't met its targets in the last three years.
"Just in the last month the NBN connected more premises than Labor did in six years," Turnbull said.
Communications minister Mitch Fifield backed the PM's comment saying there are now 1 million paying NBN customers in Australia.
"NBN has met every one of its milestones over the last eight quarters. It's on track and on budget in terms of revenue and expenditure," he said.
"The only threat to the NBN rollout is Labor's plan to make Australians wait longer and to have Australians pay more."
Looks like there are no comments yet.
Be the first to comment!