Fan fiction writer fraufi666 has penned an epic #auspol erotic fan fiction starring Malcolm Turnbull and Bill Shorten as star-crossed lovers called "Inseparable by Party Lines".

The tale begins in Question Time with Malcolm Turnbull answering a question about the NBN, which must have been pretty good because "the crowd burst into laughter".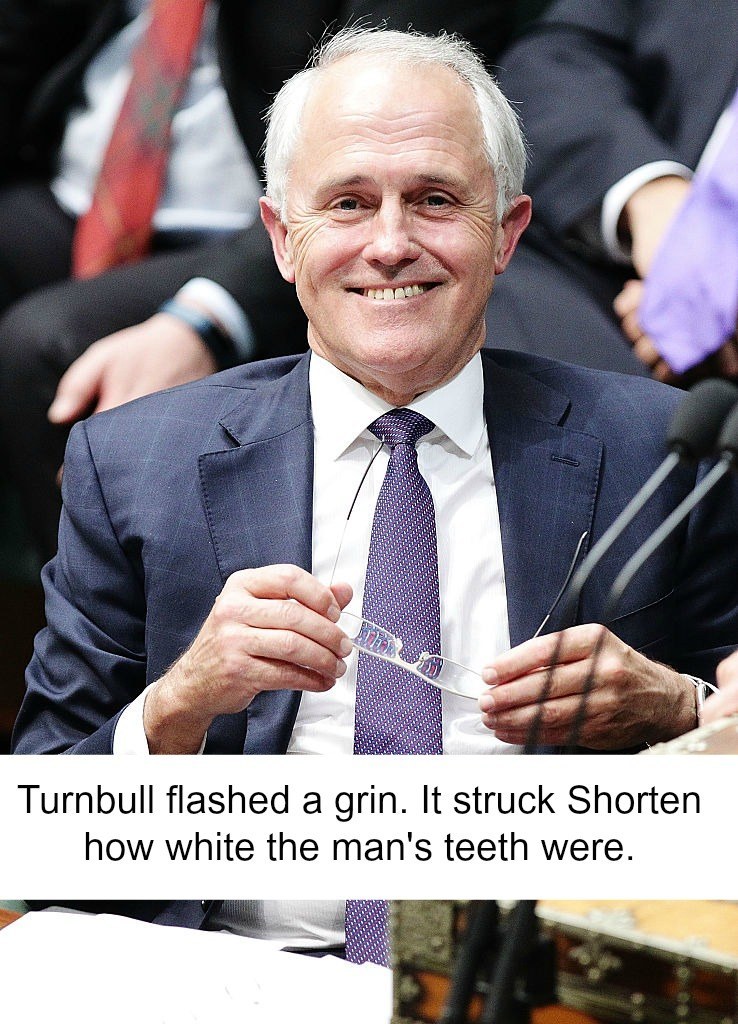 Shorten is left red-faced and humiliated. He doesn't like Turnbull's smug smirking (but is mesmerised by his blue eyes). So he concocts a plan to get back at him, and confront Turnbull after #qt.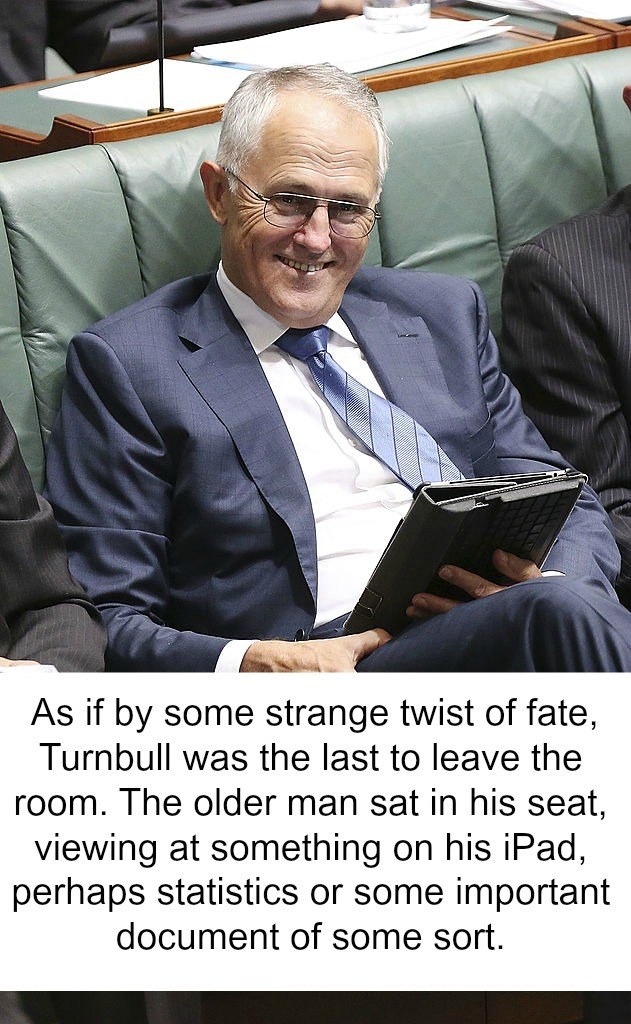 Bill Shorten starts getting thirsty.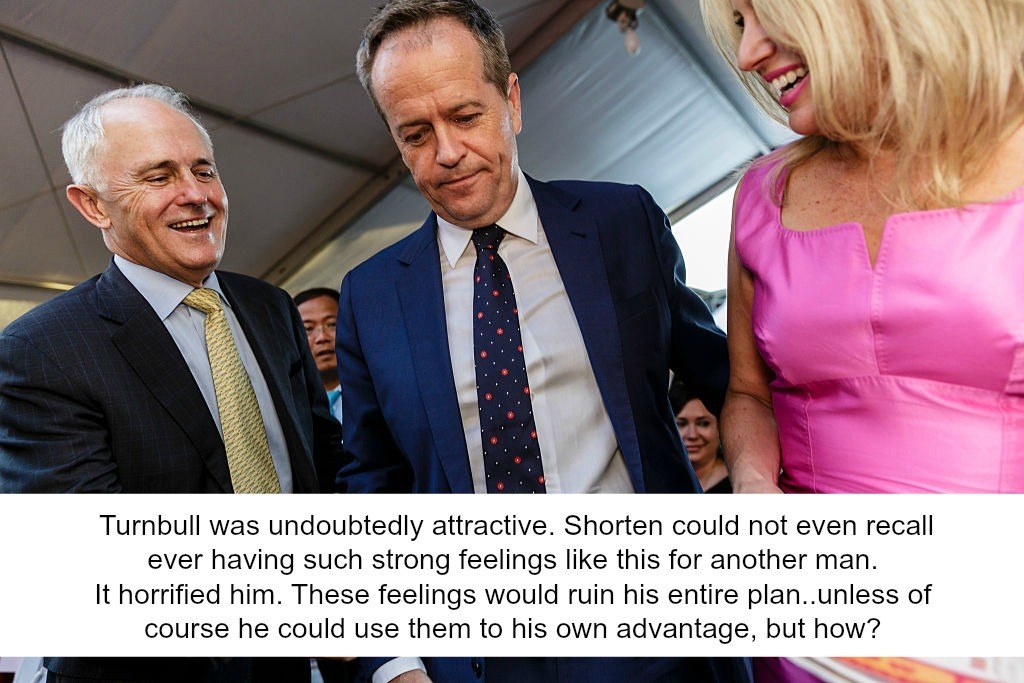 Then Daddy Turnbull says this: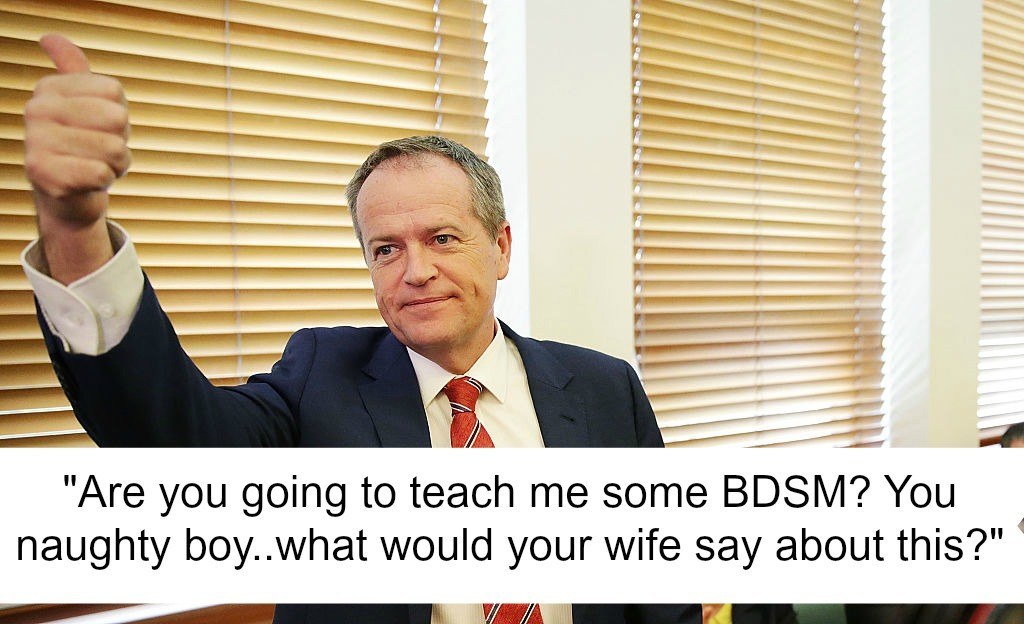 They have this weird exchange about homosexuality...
Turnbull: "Are you, by any chance…a homosexual, Bill?"
Shorten: "What? No. I am happily married. With a woman."
Turnbull: "So…you are homophobic? That is rather unusual coming from someone who preaches for equal rights for everyone…is it not? Do not lie to me, Bill. Lie to the Australian people all you want. Lie to the Liberals all you want. But don't lie to me, never lie to me. I can see right through you."
It's business time.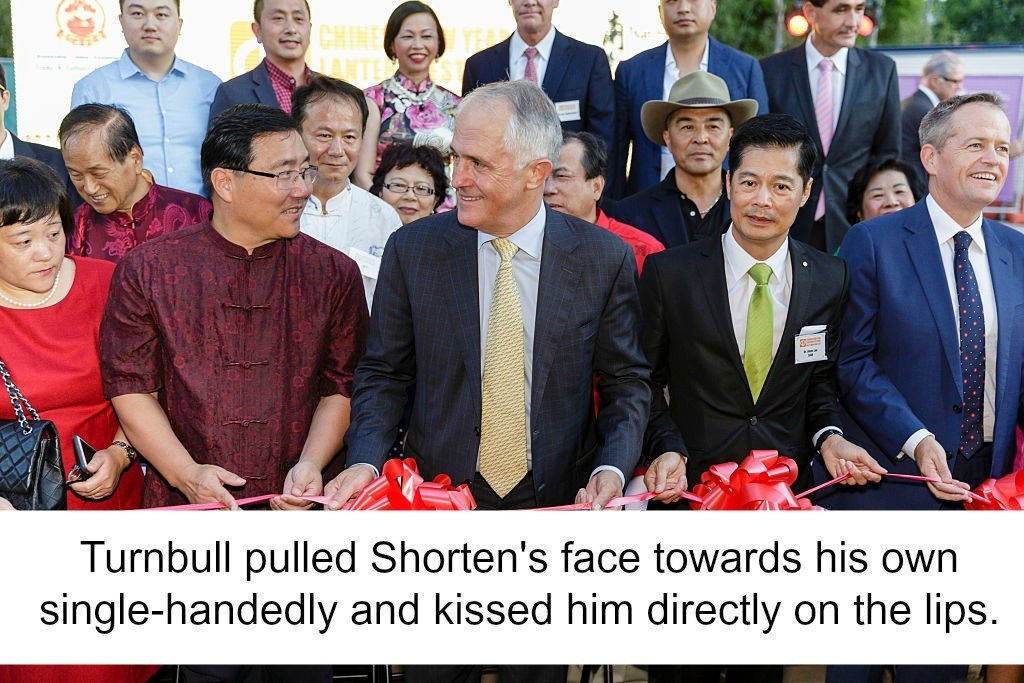 Naked Malcolm Turnbull is not shy.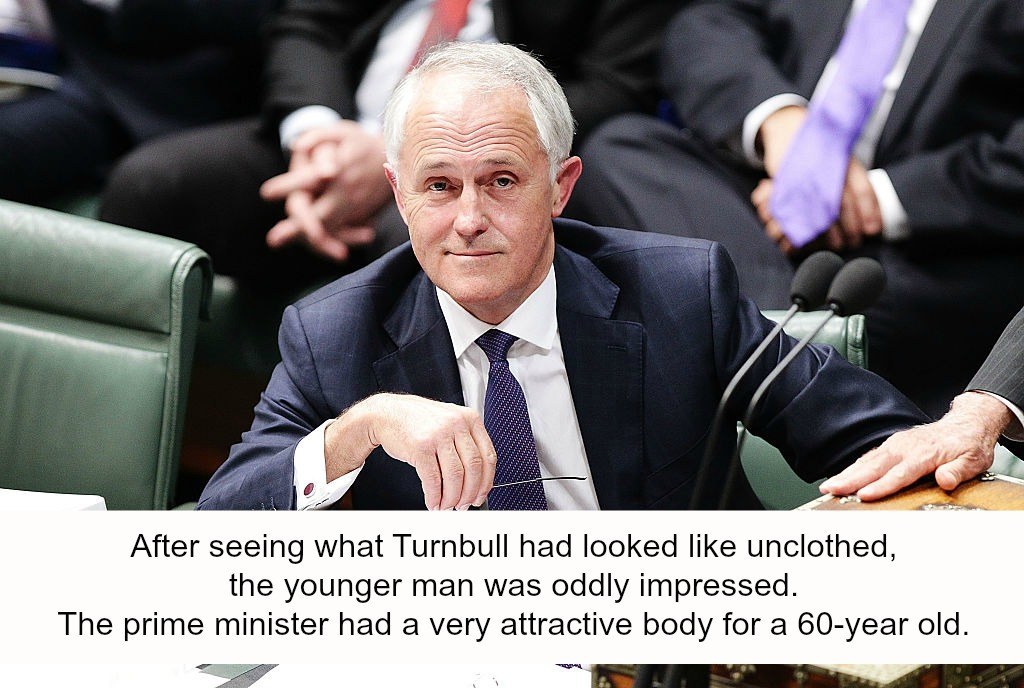 Apparently, Shorten has an "eager member".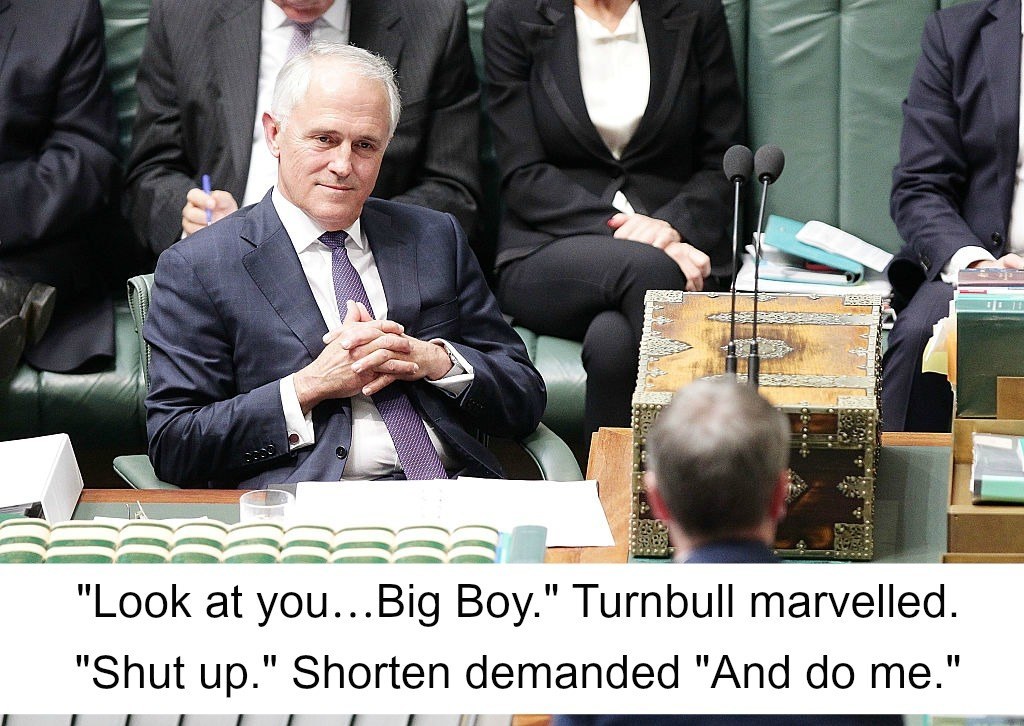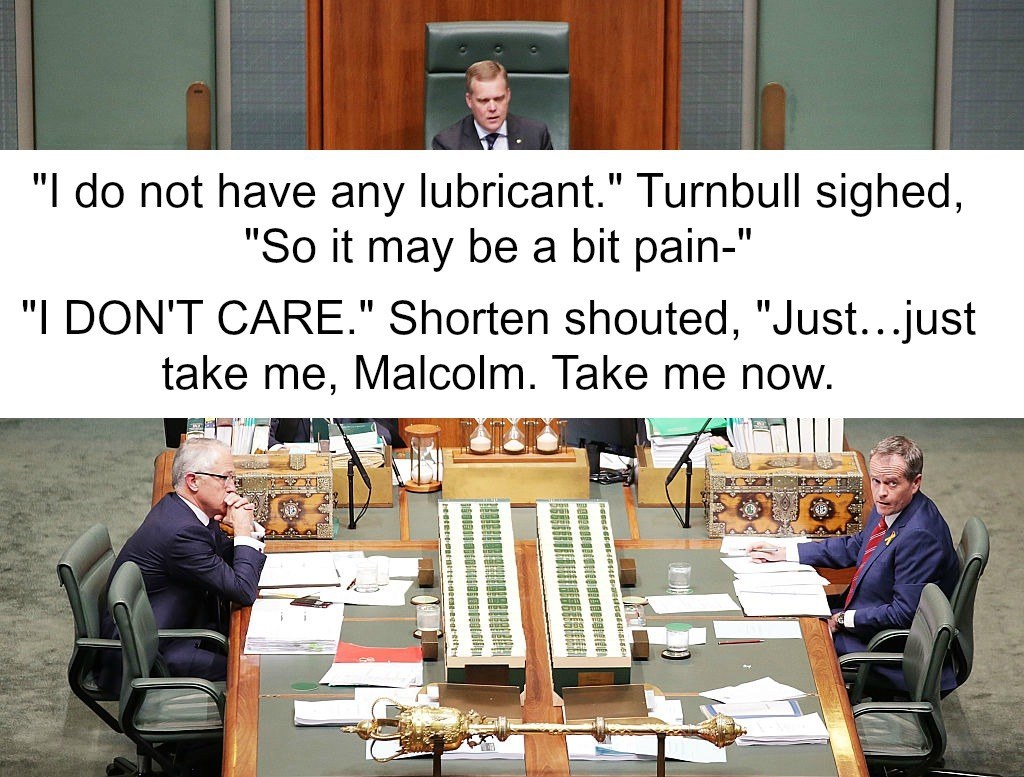 "Never, had Shorten ever had an experience quite as pleasurable as this one, not even when he was younger."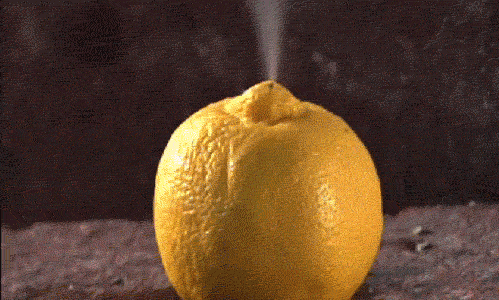 Both Shorten and Turnbull had keys all along, they were never locked in! They just both wanted to consummate their love.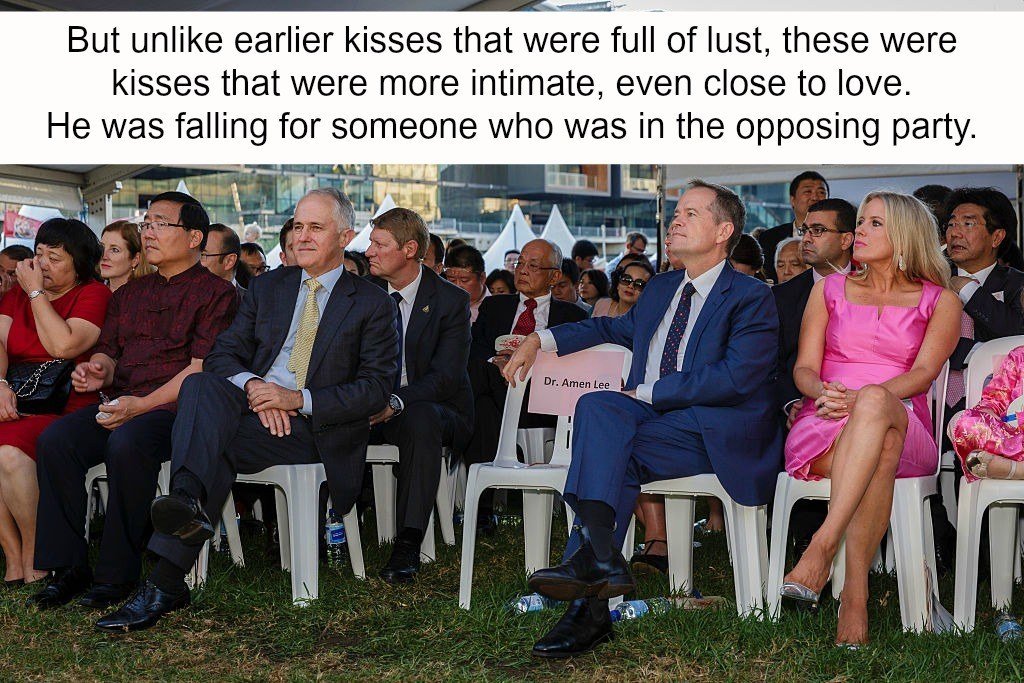 The next morning, Turnbull is refreshed and unusually content. "The other ministers wondered why he had such a spring in his step, or why the smile on his face was so prominent." Shorten isn't so lucky.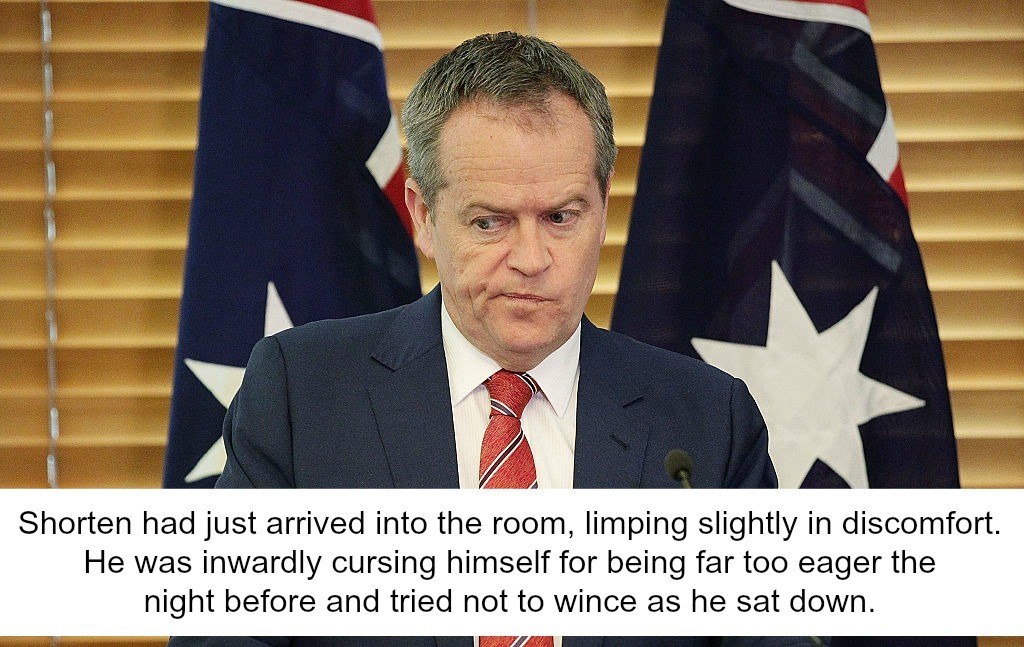 It ends with this killer line: "Turnbull cared. And most of all, he loved him, just as much as Shorten loved him. Debating with him now was only going to get more complicated..."