Michaelia Cash Seems To Have Drastically Overstated How Well The PaTH Program Is Going
One intern worked 58 hours in a week and got paid $100.
The Department of Jobs and Small Business has admitted it doesn't collect data on how many hours interns in the Turnbull government's flagship PaTH program are working each week, despite a statement from minister Michaelia Cash claiming otherwise.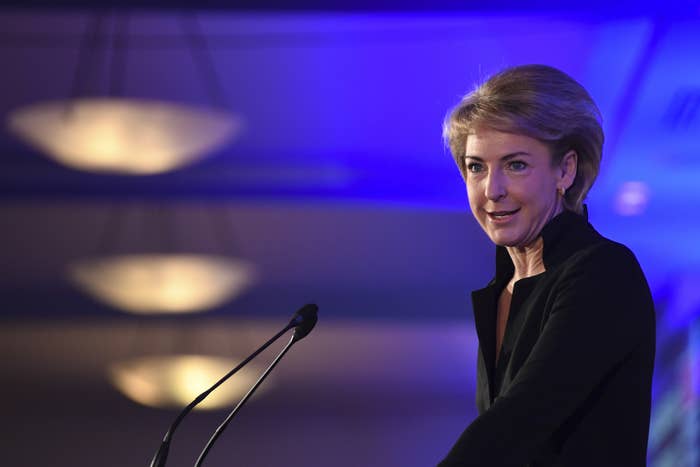 The controversial Youth Jobs Prepare Train Hire (PaTH) program was introduced in a blaze of glory in the 2016 Federal Budget, and launched in April last year.
As part of the $840.3 million program the government pledged that over four years it would help up to 120,000 young Australian into jobs.

Seventeen-to-24-year-olds earn $200 a fortnight – as little as $4 per hour – on top of their current welfare payments, for the duration of the volunteer four-to-12 week internship of up to 25 hours work per week.
BuzzFeed News has previously revealed major problems with the PaTH program, including one intern who worked a 58-hour week at a Melbourne coffee franchise.
The same franchise was suspended from the program after it was caught trying to pay interns for overtime with $50 gift cards and have an intern work without an agreement.
Minister Cash told The Guardian on Tuesday: "The Department of Jobs and Small Business closely monitors all internship placements to ensure program requirements are met".
But the department says that's not true, and that it doesn't monitor the hours or days interns work.
"We don't collect information on the hours that they work," Greg Manning, the groups manager of youth and programmes at the Department of Jobs and Small Business, told Senate Estimates.
"There's a requirement of a minimum of 20 hours a week on average for [the bonus wage subsidy], so we know that, but we don't collect data on how many hours each intern's working and when those hours are," Manning said last month.
Instead, it is up to individual businesses to internally monitor that young people are not working more than 25 hours per week, or on public holidays.
"Michaelia Cash keeps saying that they know exactly what's happening with interns and the amount of hours they're working – yet the department has admitted they don't even collect information on the amount of hours interns work," Labor shadow minister for employment services Ed Husic told BuzzFeed News. "If they can't do that how do they know that young people are being treated properly in workplaces?"

Minister Cash also appears to have claimed PaTH is more successful than it actually is.
Cash told The Guardian that the program was "delivering real results for young Australians right across the country", including getting more than 20,000 people into work.
However, in its first year 5,473 PaTH internships were created, well short of the government's 30,000 per annum target. And from those internships only a handful of people were offered further employment from the provider.
Based on the government's target to place 120,000 interns over four years, it needed to create 2,500 intern places a month.
Cash also said: "2,847 businesses have taken interns under the PaTH program, of which two have been suspended for failing to meet the requirements of the program."
The department puts the figure closer to 2,600, which is miles from the government's target of 18,000 to 20,000 business it said would support the program.
Businesses who sign up to PaTH receive an upfront $1,000 payment from the government for taking on an intern, who works for a minimum of 15 hours and maximum of 25 hours per week.

BuzzFeed News revealed last year that six months into the program 17 businesses across the country had hosted more than 10 PaTH interns, earning them more than $10,000 (in addition to the free labour).
Cash announced in a media release in June 2016 that the Australian Hotels Association (AHA) had pledged to provide up to 10,000 young Australians with internships, a deal worth $10 million.
Since that deal was signed Cash's former senior media adviser, who resigned after admitting he tipped off media outlets about police raids on union offices, has taken a job working as a media and communications officer for the AHA in Perth.
"As is often the case the Coalition is using young unemployed people as a prop to generate media for themselves, but when the hype fades away, the programs are failing those same young people," Husic said.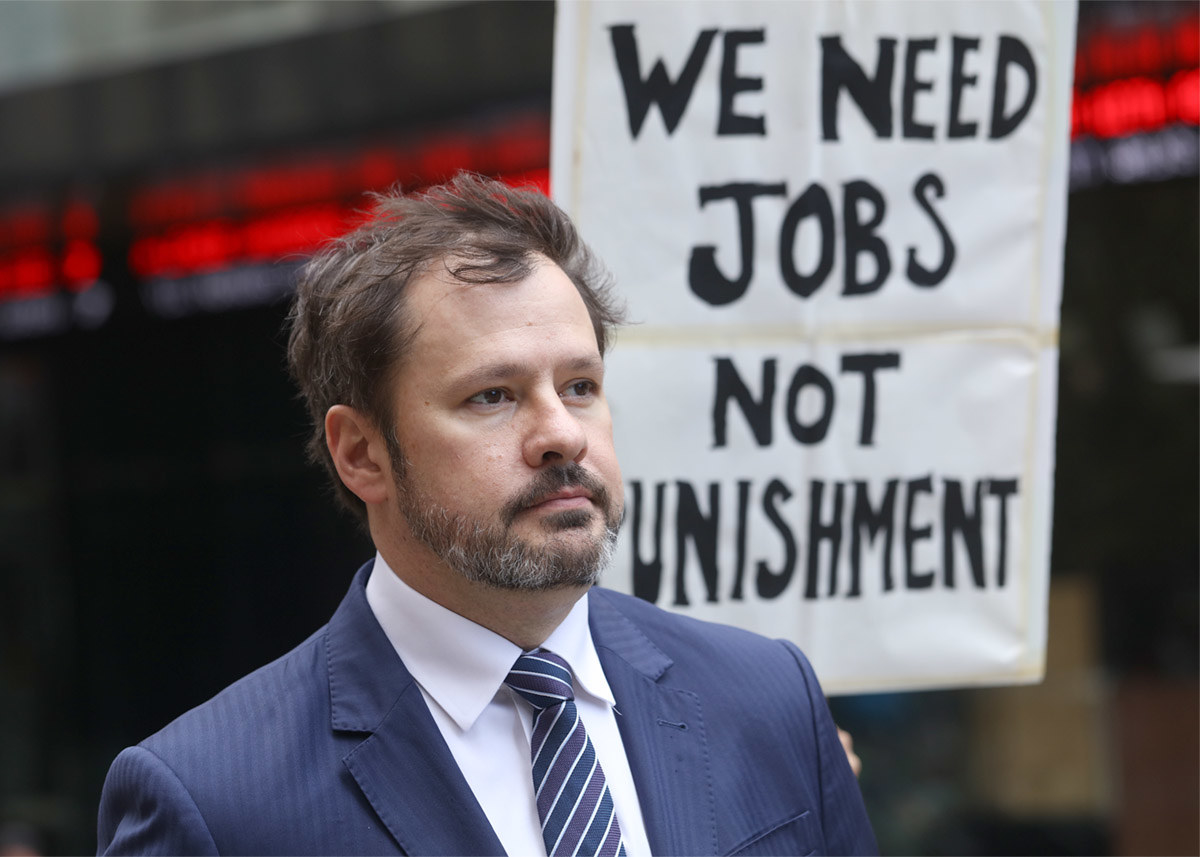 Husic says the PaTH numbers show the Coalition is unable to deliver on its employment promises to young Australians.
"By the end of this program we estimate that only 10,000 intern places may have been created," he said. "For a $1 billion dollar program, that's pretty poor form.

"Michaelia Cash needs to actually get to work putting young people in work rather than just trying to create good news stories for a failing jobs program.
Husic is also concerned that 33 young people were injured in the last year while completing PaTH internships.
The department says there were three serious injuries sustained by interns in the last year.
One intern was hit by a vehicle while crossing the road on the way to their internship. Another was threatened by several members of the public while travelling to their internship. A third was injured in "inappropriate workplace behaviour".
The department refused to elaborate about the injuries.
Husic is calling on Cash to tell young people and their families what is being done to ensure safety on all youth employment programs and job sites.

"The government keeps hiding behind clever legal moves to avoid explaining what they're doing to protect young job seekers from poor safety practices," Husic said.
Community groups and industry experts have asked the government to define "internship" and put in place safeguards to stop young people being exploited, but Cash has refused.