Michaelia Cash Literally Hid Behind A Whiteboard So People Wouldn't Take Photos Of Her
This is not a joke.
Security guards at Parliament House literally wheeled out a whiteboard to block the media from filming or taking photos of jobs and innovation minister Michaelia Cash on Thursday afternoon.
Cash has been in hiding since yesterday afternoon, when she was forced to withdraw threats to name "every single young woman" from Labor leader Bill Shorten's office that she claimed to have heard rumours about.
Labor has called on Cash to walk into Bill Shorten's office and apologise face-to-face to his female staff.
Prime minister Malcolm Turnbull has refused to ask Cash to apologise. Instead at Question Time on Thursday he justified her actions by saying Cash was "bullied and provoked" by Labor.
So when Cash emerged for the first time on Thursday afternoon, on her way to a Senate estimates hearing, taxpayer-funded Parliament House security guards wheeled out a whiteboard to shield her from view and stood on either side to prevent anyone from moving around it.
People pointed out that according to parliamentary rules, the media are allowed to film in that corridor.
And once inside the committee room, photographers were free to take photos of Cash. Like this one.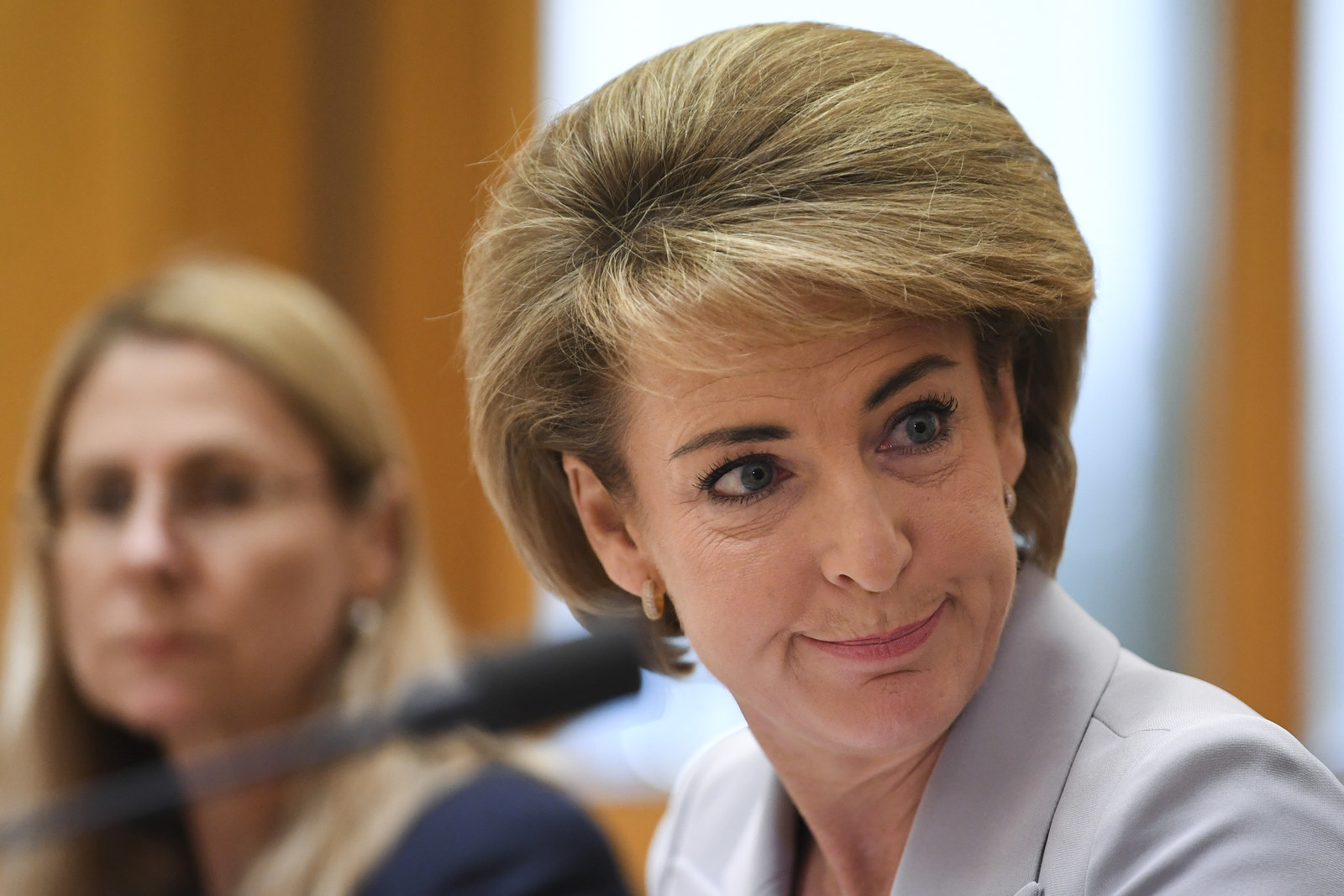 And this one, taken as she said she was happy to "withdraw the comments unreservedly" but didn't apologise. Oh, and she called Labor senator Doug Cameron a "bully".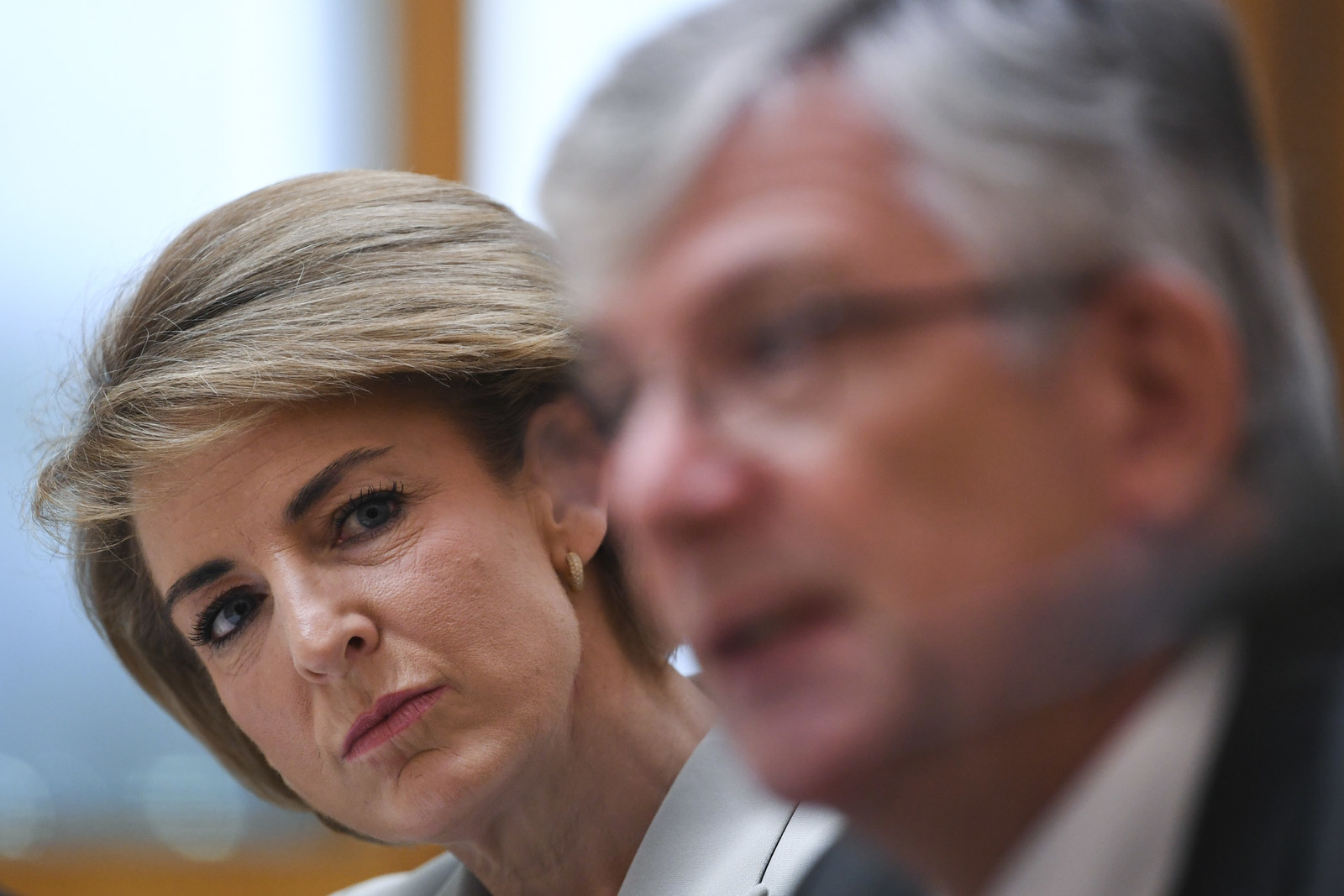 Which led many people to ask... Why bother with the whiteboard?
But Twitter is fucking loving it.