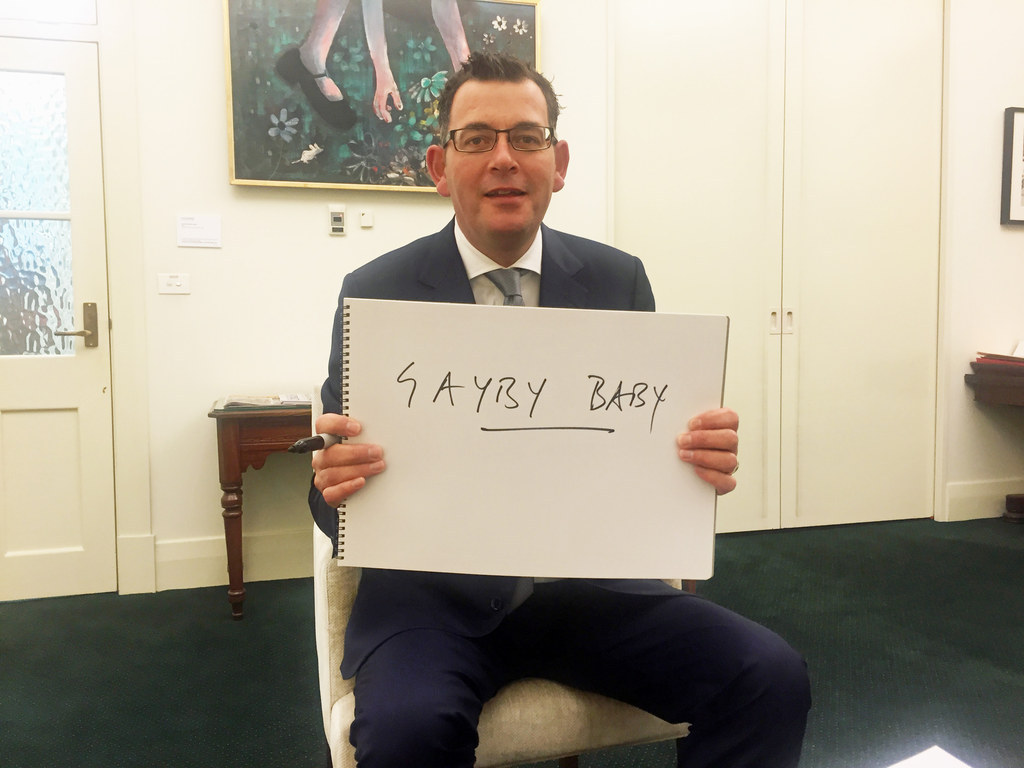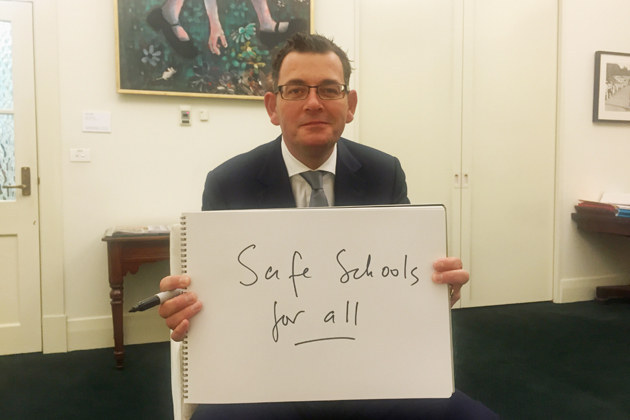 3.
"We'll legalise medicinal marijuana first."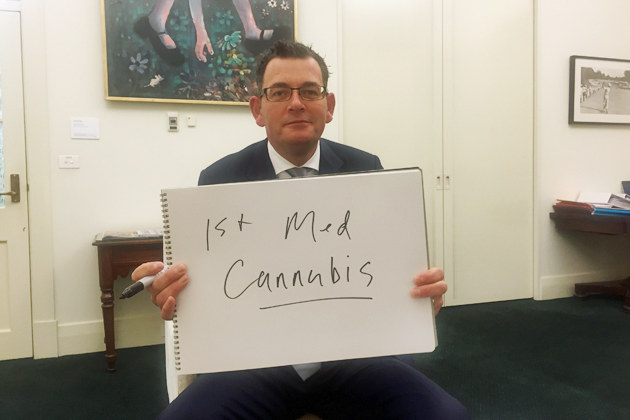 4.
"Hook turns! They make you feel alive."
5.
"We were the original capital city and we gave it up because we're a polite people."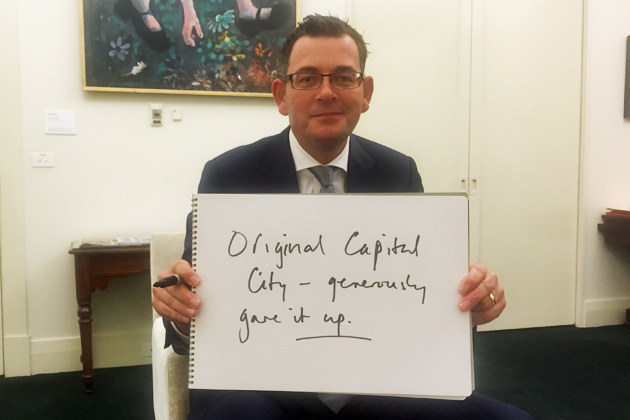 6.
"We're not giving up the Grand Prix though."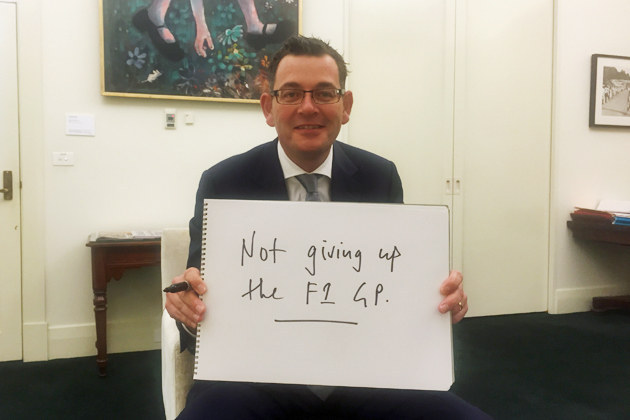 7.
"Melbourne actually holds the record crowd for a State of Origin rugby game."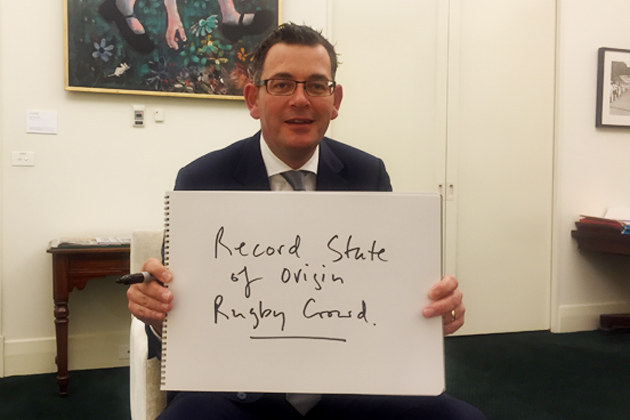 8.
"Our light rail doesn't finish up at the casino..."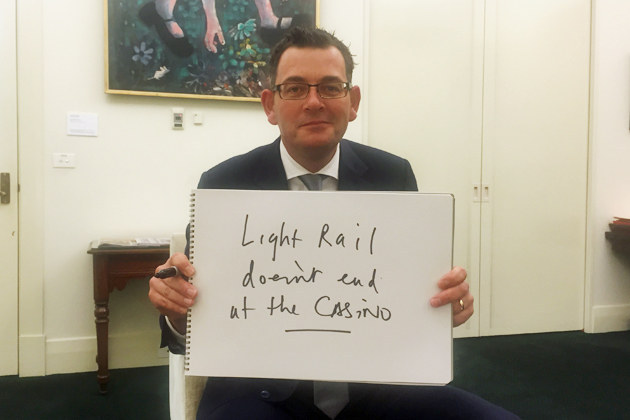 9.
"... and neither does our nightlife."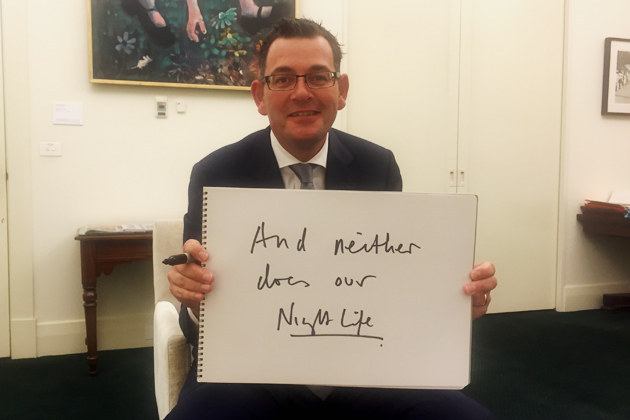 10.
"NSW Parliament has Fred Nile. Victorian Parliament has the Sex Party."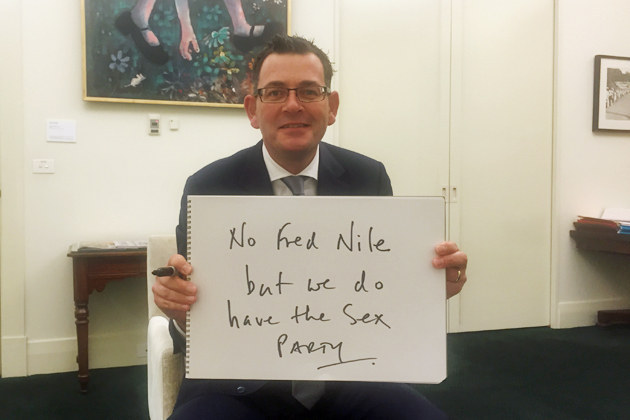 11.
"It's always sunny in Melbourne."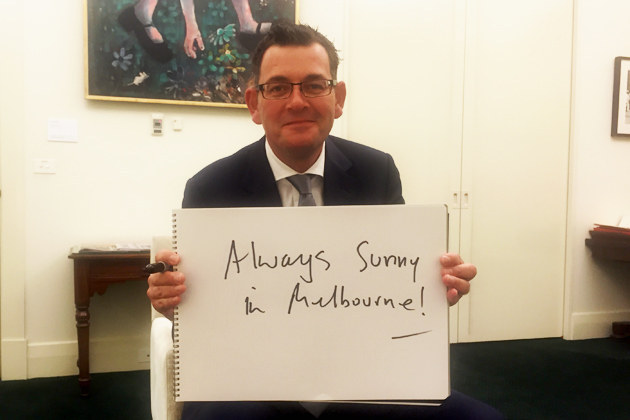 12.
"We had a thing called Wobbies World. It's really important that you Google it."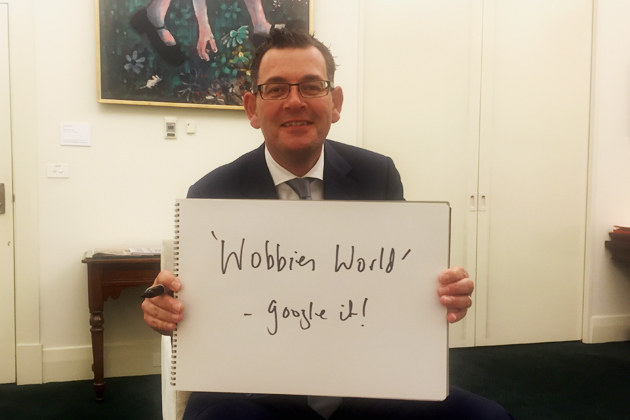 13.
"24 hour public transport. 24 hour airport. 24 hour bragging."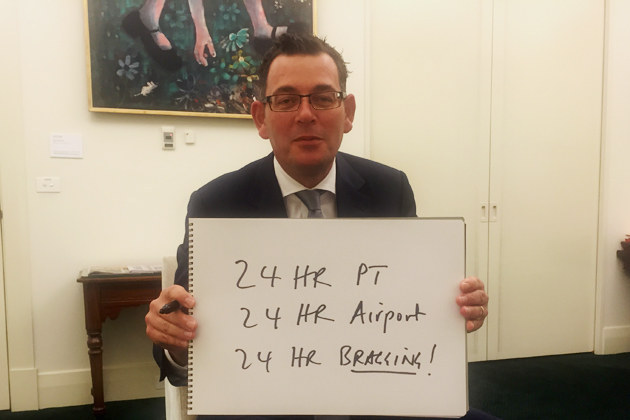 14.
"We have a National Gallery all to ourselves."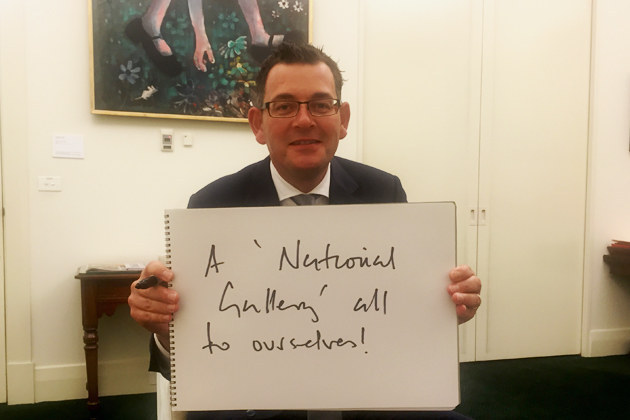 15.
"The Sydney to Hobart yacht race completely skips Melbourne which is fine with us because the whole thing is quite boring."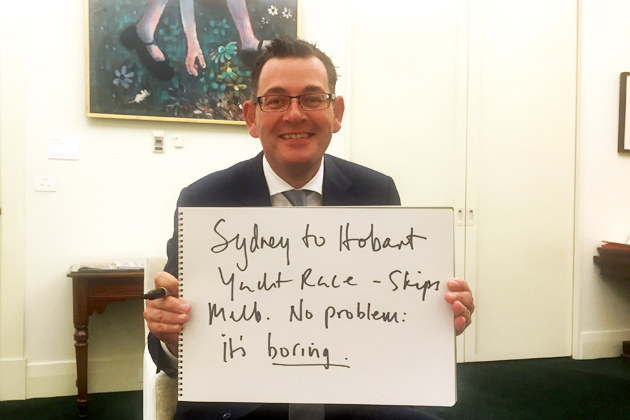 16.
"We don't have funnel-web spiders."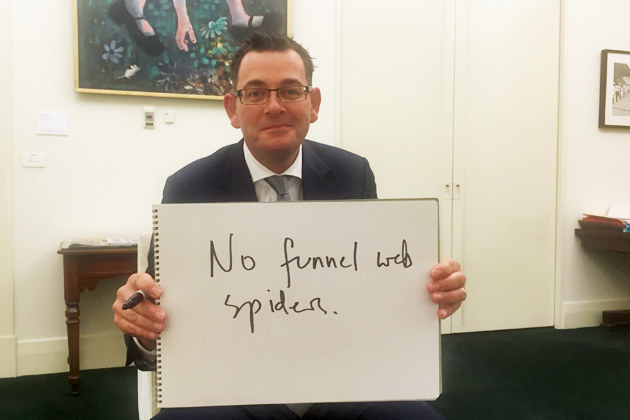 17.
"Better food, wine, art, ideas, sport…."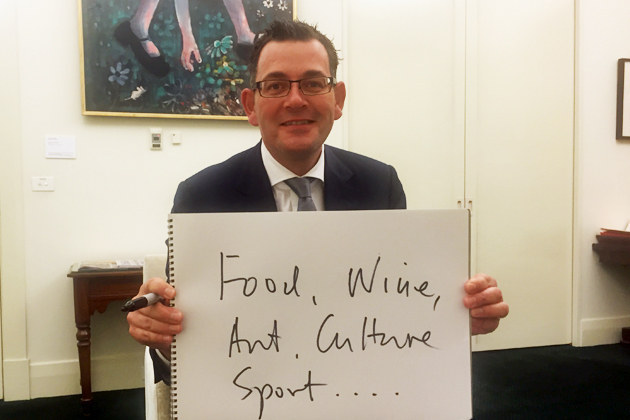 18.
"Tony Abbott lives in Sydney. Period."