Western Australian Greens senator Scott Ludlam has confirmed to BuzzFeed News he will be returning to work after taking leave to treat mental health issues.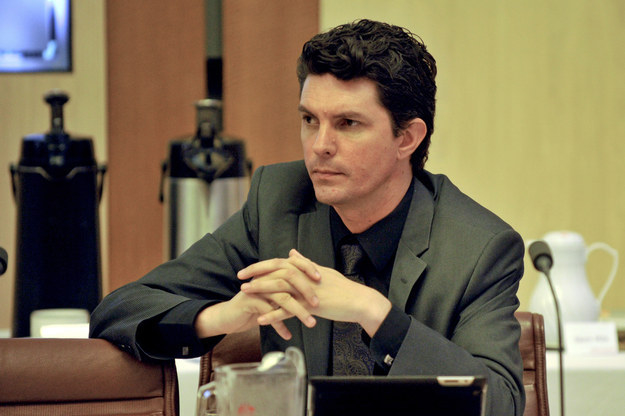 The co-deputy leader of the Greens quietly returned to work this week and will resume duties as a spokesperson for foreign affairs, defence and communications.
"I'm really glad to be back, and glad to be a part of this work," Ludlam said on a post on his Facebook page on Tuesday.
Ludlam thanks everyone who sent him messages of care and support over the past few months, including current and former parliamentarians "from across the political spectrum".
"I've had the benefit of a supportive family, an amazing team, access to healthcare and a workplace that makes allowance for illness of all kinds," Ludlam said.
"I am keenly aware that these advantages are not available to far too many people with mental illness. Treatment and professional care should be available to everyone who needs it."
BuzzFeed News understands he will be in Canberra for the first sitting session of the parliamentary year in February.
Ludlam announced he was taking a leave of absence to treat depression and anxiety in November, saying he would return "as soon as I'm able to give the commitment the work demands".

During his leave he was given a pair in the Senate - which means one person on the opposing side didn't vote, in order to cancel out his absence.

The normally active social media user, known for his viral speeches, has been absent online during his recovery. Ludlam's staff have kept his Facebook page active but he hasn't tweeted since October.
"I am taking a leave of absence to treat depression and anxiety. These are issues I've been dealing with for a while," Ludlam wrote on Facebook in November. "The team in my office will continue to support and work for the constituents of WA, and work with my Senate colleagues to manage my portfolio responsibilities."
Ludlam isn't the first Australian politician to take time off to care for their mental health. Former trade minister Andrew Robb took leave in 2009 to deal with depression and has done a lot of work to remove the stigma of mental health.
For help or information call Lifeline on 13 11 14; Kids Helpline on 1800 55 1800; MensLine Australia on 1300 78 99 78; or visit beyondblue.org.au.