Greens leader Richard Di Natale wants Australians to only work four days a week in order to make us happier and more productive.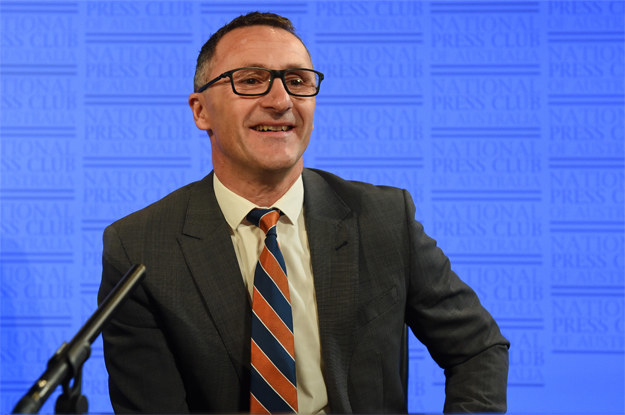 In a speech to the National Press Club on Wednesday Di Natale will outline his plan for the future of work, including the proposal that Australians should work one day less each week, or work five shorter days.

"A four day work week, or a six hour day, might actually make us happier and create more opportunities for others, not to mention reducing the cost of full-time childcare," Di Natale will tell the Press Club.
The Greens leader theorises that happier people are more productive.
"In Sweden, for example, a six-hour work day was implemented in the aged-care sector to increase productivity, because people who are happier and healthier at work are more productive," he will say.
The US state of Utah trialled a four-day week for public servants, but it was dumped after a backlash to government services being closed on Fridays.
"We want to kick off a conversation about the future of work, and start by questioning the entrenched political consensus that a good life can only come from more work."
One in five Australians wants to work less, according to data from the Australian Bureau of Statistics. Sixteen per cent want to work more.
Di Natale thinks Australians should work less so they can spend more time with family and pursuing leisure activities, sport, volunteering, creative outlets and "the simple things that make us happy".
The Greens have already introduce a work-life balance bill to parliament which would give people a legal right to flexible work hours. They are now looking at wants to create a guaranteed adequate income for all Australians via a social security safety net.

"A secure income could drive research, innovation and creativity and reset what is meaningful in our lives, rather than assuming we are all just units of economic output."

He also wants individual employees to be able to request flexible work hours.
Looks like there are no comments yet.
Be the first to comment!