Teenagers have shown up Australia's older voters, with more 18- and 19-year-olds participating in the marriage postal survey than any other age bracket under 45.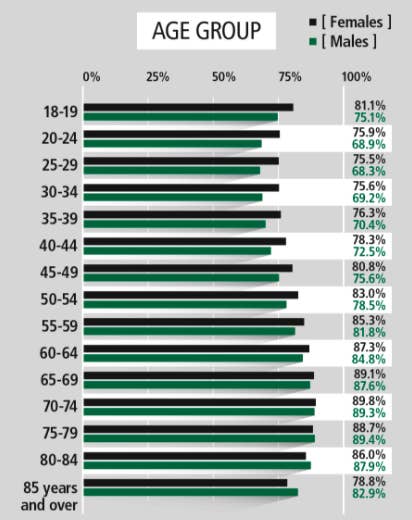 A majority of Australians voted "yes" to legalising same-sex marriage in a landmark national postal survey on the issue, results released on Wednesday revealed.
Crowds erupted in capital cities and towns across the country as it was announced that 7.8 million Australians (61.6% of eligible voters) supported legalising same-sex marriage in Australia, versus 4.8 million (38.4%) who voted "no".
The Australian Bureau of Statistic (ABS) results show teenagers had one of the highest participation results in the marriage survey, with 325,493 18- and 19-year-olds returning their survey or 78.2% of those enrolled to vote.
People aged 70 to 74 were the most engaged (89.6%), and those aged 25 to 29 the least (71.9%).
It was speculated during the campaign that teenagers, many of whom it was suggested had never mailed a letter and didn't know where to find a post box, wouldn't return their survey forms.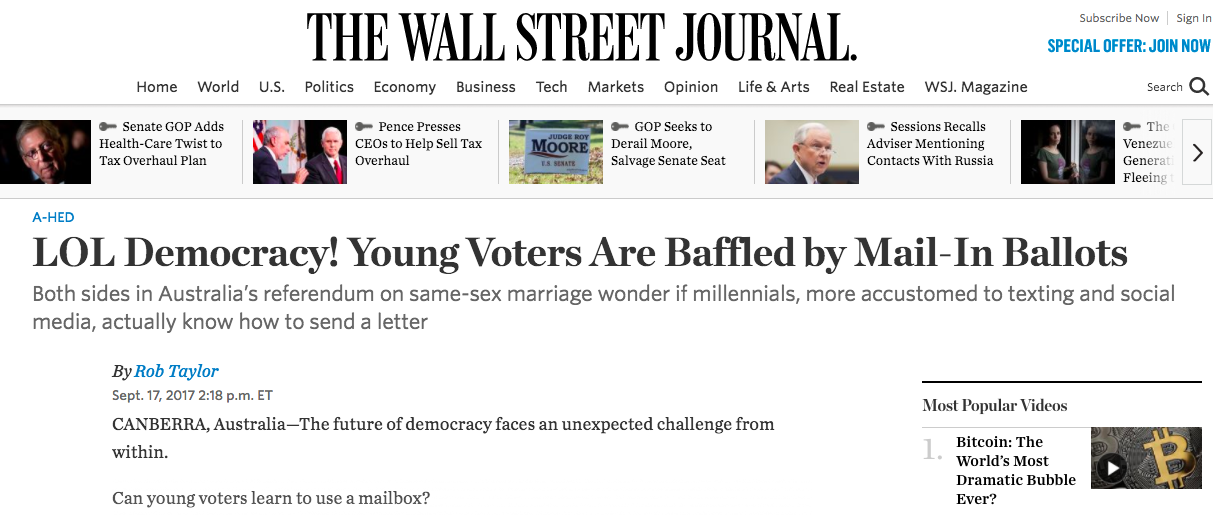 81.1% of women and 75.1% of men aged 18 and 19 participated in the marriage postal survey, far better than anyone else under 45.

Victoria (82.1%) and the ACT (81.1%) had the most engaged teenagers and the Northern Territory had the least (58.7%).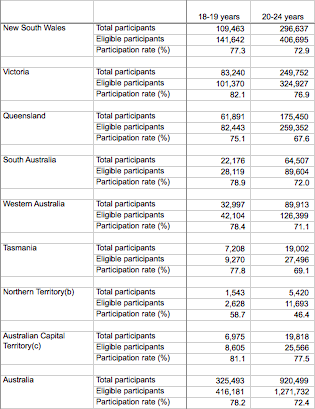 The ABS has only released results by state and electorate, and participation by age and gender. It hasn't revealed how people voted by age or gender, because of the anonymous nature of the survey.

All Australian states and territories recorded a majority "yes" vote, with the highest the ACT at 74%, and the lowest New South Wales at 57.8%.

Of 150 electorates. 133 had a majority "yes" vote. Participation in the survey was 79.5%, or 12.7 million people.