Labor MP Emma Husar bragged about who she was having sex with, sexually harassed an employee, and intentionally exposed herself in front of another politician, according to allegations made by staff to NSW Labor investigators.
In a letter dated May 16, seen by BuzzFeed News, lawyer John Joseph Whelan requests that Husar appear in person to be interviewed and respond to an attached list of allegations and alleged behaviours being reviewed by him on behalf of NSW Labor.
The allegations sent from Whelan to Husar include misuse of funds and entitlements, misuse of staff, workplace bullying, intimidation, verbal abuse, spreading false rumours, sexualised behaviour, and sexual harassment.
BuzzFeed News has redacted the names of all staff members mentioned in the letter.
Staff told Whelan that Husar would often talk about sex and engage in inappropriate sexualised behaviour in the office.
"Several employees reported that you would discuss in the office who you found attractive and who you wanted to have sex with or who you have had sex with including references to Members of Parliament and Members of Staff," Whelan wrote in his letter to Husar.
One staff member alleged that on June 19, 2017, at approximately 7:05pm, while in Labor frontbencher Jason Clare's office, Husar performed the revealing leg-crossing move made famous by Sharon Stone in the film Basic Instinct.
"It is alleged that you and [redacted] attended Mr Jason Clare's office at Parliament. Mr Clare was sitting on the floor playing with his son. [Redacted] alleged that he was sitting opposite you and that on three occasions you spread your legs, revealing that you were not wearing any underwear. [Redacted] felt that your conduct was deliberate, proactive and targeted towards Mr Clare."
A number of employees told Whelan that Husar asked them to zip up her dress, making them feel uncomfortable. Others said Husar purchased multiple topless firefighter calendars and placed them on employees' desks.
"It has been alleged that you invited your physiotherapist to a Friday work drinks function in the office and flirted with them throughout the evening, making staff feel uncomfortable," Whelan wrote.
One former staff member made two allegations of sexual harassment against Husar.
The staff member alleged that in August last year the Labor MP "rubbed her body up against him". The staff member said that Husar had her right breast against his left shoulder and arm for about 10–15 seconds. On another occasion in September, he alleged Husar rested her right breast on his arm.
Staff members also told Whelan that instead of attending Question Time, Husar wanted to go have her hair done. They also alleged that Husar would skip scheduled meetings with constituents to get a spray tan or wax.
Whelan's letter outlined serious claims from staff that Husar allegedly misused funding and entitlements.
One staff member alleged that there was "money intended for other uses diverted into [Husar's] personal bank account". BuzzFeed News understands several thousands of dollars were fundraised by NSW Labor for Husar's election campaign and put into Husar's personal bank account.
A staff member said he organised a meeting with NSW Labor state organiser David Dobson and NSW Labor governance director Julie Sibraa in 2017 to discuss Husar's "office environment" and undertake an audit of Husar's Penrith office after the money was discovered in her personal bank account. The staff member alleged Husar was "aggressive" towards him once she realised he had organised the meeting, and tried to prevent him from attending.
"When Mr Dobson and Ms Sibraa attended the meeting, it is alleged you directed [redacted] to leave the room, where Mr Dobson and Ms Sibraa said that [redacted] should stay as he is essentially your chief of staff. It is alleged you replied to them with words to the effect, 'no, he knows nothing'."
Multiple staff members gave evidence about claims previously revealed by BuzzFeed News that Husar's "personal babysitter/nanny [redacted] is employed by [Husar] in the electorate office in a casual capacity", despite staff warning her this was inappropriate.
"Employees have witnessed [the nanny] doing tasks for your children in the office (back to school kits) during times where she was meant to be working for the office, and that [the nanny] would attend the office later and leave earlier to pick up your children."
"It has been alleged that you employ [the nanny] in your office in order to top off her wages (which [the nanny] informed [redacted] was $15/hour in cash)."
Staff alleged that Husar employed the nanny on a part-time basis in the electorate office, so she didn't have to pay a babysitter to look after her children before and after school and on weekends.
"[Redacted] states that he observed that [the nanny] had no computer skills (i.e. she could not turn on a computer without assistance and could not open a word document) and was unable to assist with constituent enquiries (e.g. if constituents telephoned). [Redacted] stated that when asked about what her skills were [the nanny] stated she could tidy up and answer the phone."
Staff also told Whelan that at various points in time staff had to pay for ad hoc office expenses and chase Husar to be reimbursed, in contravention of the reimbursement process.
In the letter, Whelan told Husar that if the allegations are substantiated, they may constitute bullying and harassment under the ALP Code of Conduct; workplace bullying and harassment under section 789FD(1) of the Fair Work Act 2009; a breach of workplace health and safety laws; and sexual harassment under section 28A and 28B of the Sex Discrimination Act 1984.
The summary of allegations sent by Whelan to Husar also includes claims from staff about the Western Sydney MP's aggressive behaviour, bullying, excessive monitoring and scrutiny of staff, inappropriate management behaviour, unreasonable demands, and unrealistic deadlines.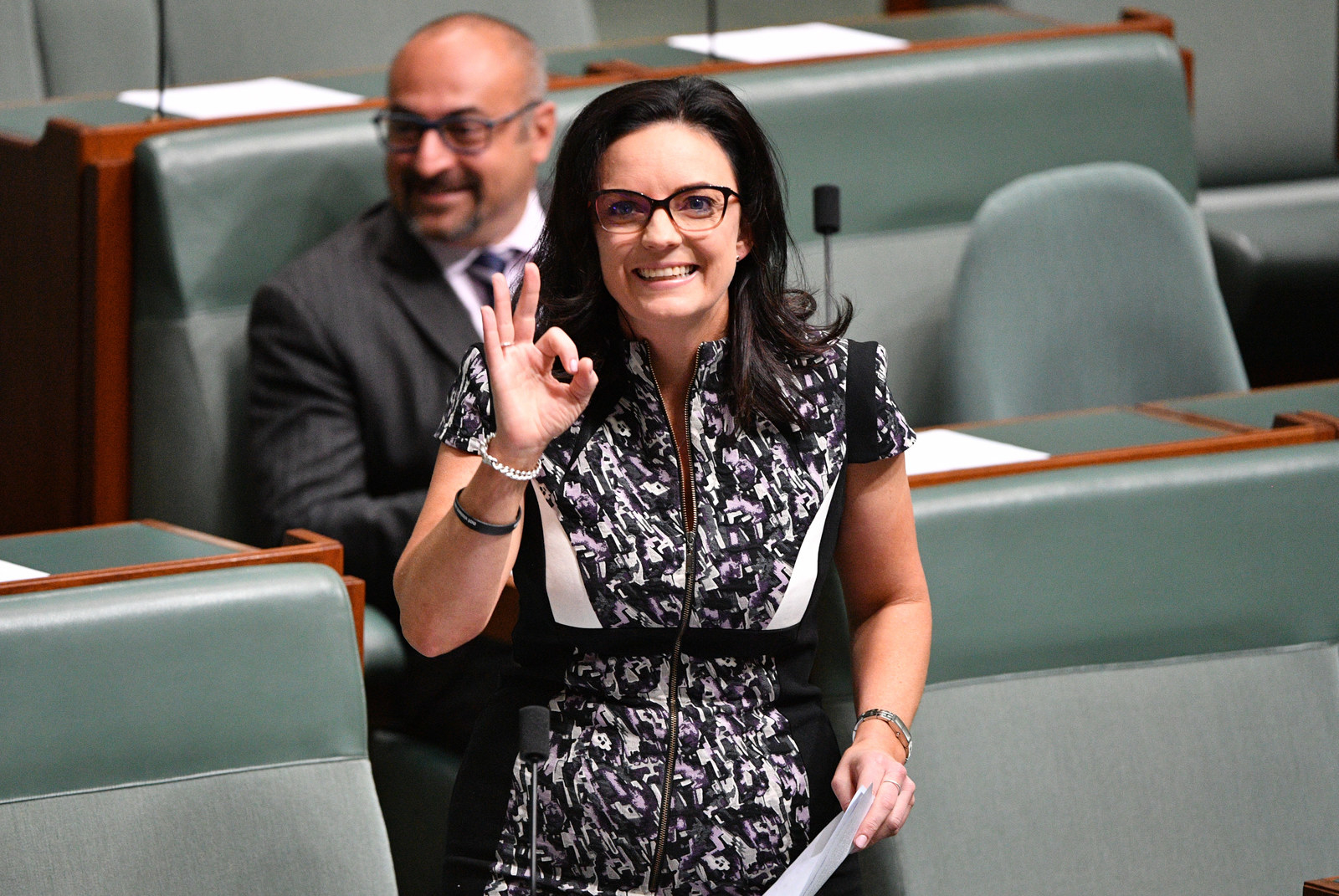 Former staff members reported to Whelan that they were excluded from emails and events, and that Husar would "not speak to them at will" and change their "role/hours/days at will".

Former staff told Whelan they were "reduced to tears" after excessive monitoring and scrutiny by Husar.
"Staff members have reported that you were abusive and aggressive to staff, calling them 'stupid', 'not up to standard' and throwing around papers."
"Staff members have reported that at various points in time you would also rip up their draft letter and swear at them," Whelan wrote.
"Staff members allege that they are required to work excessive work hours (e.g. 7am to 6:30pm and longer if Parliament was sitting) without lunch breaks. Staff members were reporting that these hours were longer than in more senior MPs' offices."
Staff members told Whelan that Husar gave unjustified and inappropriate criticism of current or former employees, using rumours to intimidate and harass them.
It is also alleged that Husar tried to smear the reputation of a former staff member by telling Labor party branch members that he was fired for being "a domestic violence perpetrator" despite the former staff member denying he had ever engaged in domestic violence.
Whelan was told Husar also described the staff member as an "alcoholic and gambler".
Staff alleged Husar said another employee had "gynaecology issues".
[Redacted] is "hopeless at her job and lazy: two faced, can't trust her".
[Redacted] is "hopeless at his job and belligerent".
It is alleged that Husar told staff they were "useless" and needed to be "retrained" as they had "no experience". In another instance, Husar said, "why hasn't she done this, she is a lazy bitch — she's going", before instructing staff to go through the staff member's "private files and drawers".
Staff also reported to Whelan that Husar made threats about their future employment, and in one instance said: "He'll never get another job again, I'll make sure of it."
Husar accused a number of staff members of being unable to cope with the workload for reasons including that they were suffering from domestic violence PTSD, were "satanic" or "full of mental issues".
Husar is alleged to have said that one employee's son must be gay and that she was mentally unwell.
Husar is alleged to have criticised staff about their clothes, health, and personal lifestyles saying: "you all look frumpy, can you dress better" and "you're really putting on weight".
Staff members told Whelan they felt pressured by the deadlines Husar set. "Staff members felt that they were being set up to be unable to meet the tasks set by you," Whelan wrote.
Staff also said that Husar called them at all hours of the day about nonwork matters, including before 6:30am and after 11pm and on weekends. It is alleged that she would assign staff "urgent tasks" on their days off that had to be completed by 5pm.
Staff also gave details about Husar aggressively swearing at them in her Western Sydney office.
"It has been reported that the swearing e.g. 'fuck' would be in an angry and aggressive manner, yelled and directed at your employees, your children, or in reference to your ex-husband."
Staff told Whelan that Husar allegedly encouraged them to convince another employee to resign from her job in the office, and called her a "useless bitch" after she broke her foot.
"There are incidents reported to us where you would ask an employee, to tell another employee something e.g. encouraging them to resign, or that their role or days had changed."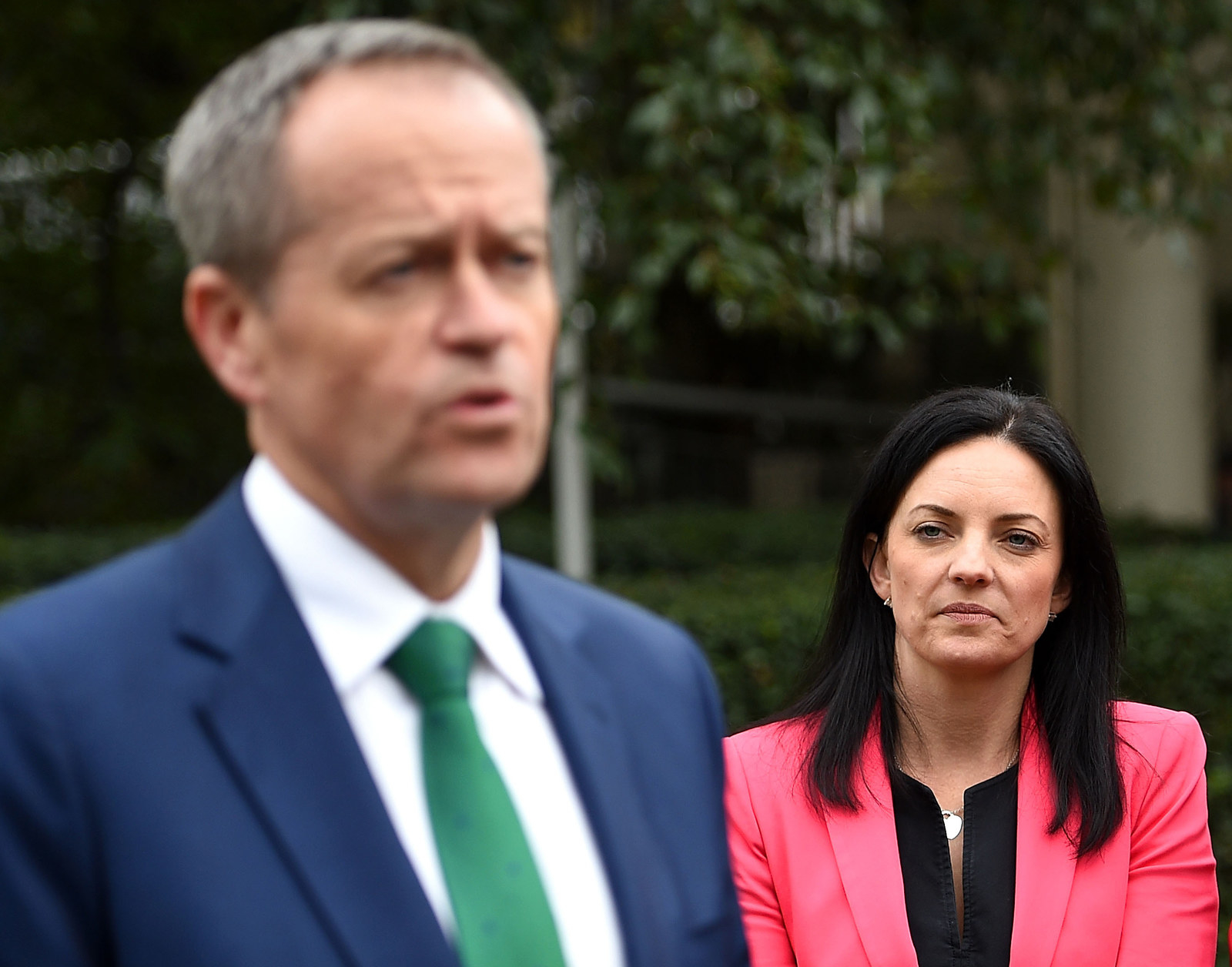 It is also alleged that Husar gave staff members her clothes for them to alter, required staff to buy her coffee and lunch without reimbursement, and make personal beauty appointments, curl her hair, and pick up dry cleaning.

Staff allege they were required to look after Husar's black Labrador, Thomas. "Staff were specifically directed to take the dog to relieve itself at the park across from the Catholic church and to clean up after the dog".
"At an office party [redacted] alleges that you said to other staff members... 'he is a privileged white male. I am an equal opportunity employer, he can clean up'."
The date and location of each allegation is noted.
Whelan's letter also makes reference to an earlier meeting between Whelan and Husar on May 11 when he discussed with her the more than 200,000 words of evidence given by more than 20 people.
The letter notes that the independent assessment is "strictly confidential" and in order to protect all parties, participants are reminded to maintain confidentiality about the process.
Whelan also tells Husar that it is unlawful to victimise or retaliate against anyone involved in the investigation.
The letter says it was delivered "by hand to Adam Searle MLC", the NSW Labor frontbencher and lawyer who previously claimed to BuzzFeed News that he was not acting on behalf of Husar.
Searle told the Australian on July 23: "I am not giving her legal advice".
However, Whelan's letter says: "I note and welcome the support provided by Mr Adam Searle MLC at our first discussion" and "I am also happy to correspond directly with Mr Searle for these purposes".
BuzzFeed News revealed in July that NSW Labor had commissioned the investigation into allegations of workplace bullying against Husar. It's understood the investigation has since been extended after more witnesses came forward.
BuzzFeed News understands that Husar has not yet responded to the allegations put to her by Whelan, and that Whelan has told NSW Labor that if she doesn't respond, he will complete the report without her input.

Whelan's final report and recommendations are not expected to be completed and given to NSW Labor head office until the end of next week. By this time, the investigation will have taken six months.
When asked if the report should be made public, Labor leader Bill Shorten told ABC radio on Monday: "I don't know what's in the report. It hasn't been concluded. I don't know if any of the complainants or any of the concerns that have been raised have done so on the basis of confidentiality. I'm going to wait till I see the report."
Husar and Shorten have been contacted for comment.
Emma Husar did not respond to BuzzFeed News' request for comment, but instead tweeted.
"This smear is completely and utterly untrue, unfair and hurtful beyond belief. 100 per cent false."
"I have done my best to cooperate with the investigation and clear my name, but it's clear these people will stop at nothing to destroy me."
Bill Shorten's office told BuzzFeed News he had not seen the list of allegations sent from Whelan to Husar.
"Mr Shorten has not seen the letter referred to in today's BuzzFeed article, nor was he aware of its existence before today," a spokesperson said.
"NSW ALP informed the Opposition Leader of the independent investigation on 18 July, following a media enquiry."
Jason Clare's office told BuzzFeed News that the allegation about Husar's conduct in his office is "categorically untrue". The staff member in question stood by the allegation.
UPDATE
NSW Labor said in a statement to BuzzFeed News: "The Independent Assessor Mr John Whelan is continuing his assessment of the complaints.
"The continued speculation about this matter in the public arena is of significant concern. It is a cause of some delay to the process and is serving to escalate tensions in an environment where parties to the Assessment have expressed concerns about the impact of this matter on their wellbeing.
"The Independent Assessment is reaching its final stages and NSW Labor expects to be briefed by Mr Whelan in the coming weeks. NSW Labor will not be commenting on any matters which may be before the Independent Assessment."
UPDATE
On Tuesday 28 August in an interview with ABC 7:30, Husar rejected several of the allegations made by staff against her.
In response to the allegation by a former staff member that she exposed herself in the office of Labor frontbencher Jason Clare, Husar said: "Well, it's utter garbage. You've had both me and Jason on the record saying that it just didn't happen.
"The most damaging part for that is that's ... actually what brought my career in politics to an end, was being slut shamed so viciously, with no ability to come back and stand up for myself."
In a report by Whelan, a summary of which was released to the media on 10 August, Husar was found to have acted unreasonably towards her staff and was referred to the Department of Finance and the Independent Parliamentary Expenses Authority to determine if her conduct was within parliamentary rules. The report found the allegations of sexual harassment were not supported "on the balance of probabilities". The allegations of lewd conduct were also not supported.