Bill Shorten's team is pulling out the top shelf whiskey at Labor's election party in Melbourne, as it looks more and more likely there will be a hung parliament.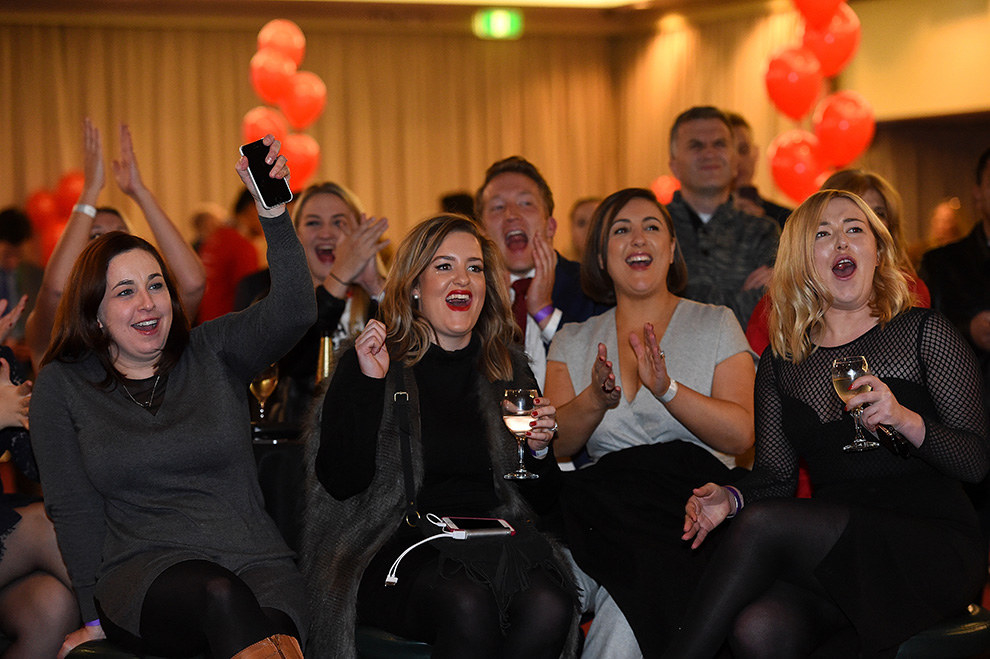 Young Labor volunteers are clinking champagne glasses and scoffing sausage rolls and meat pies with tomato sauce at the Moonee Valley Racing Club in Bill Shorten's electorate of Maribyrnong, toasting to a result few predicted hours ago.
The rousing cheers and calls of "You're finished" from the party faithful as seats Labor has gained flash up on the screens around them are getting louder as the night wears on.
But with no result expected tonight, it now becomes a waiting game.

Bill Shorten isn't here – he's a short drive away watching the results with his family at home.
Lindsay, Dunkley, La Trobe, Melbourne Ports and Forde are currently too close to call but Labor say they are feeling quietly confident.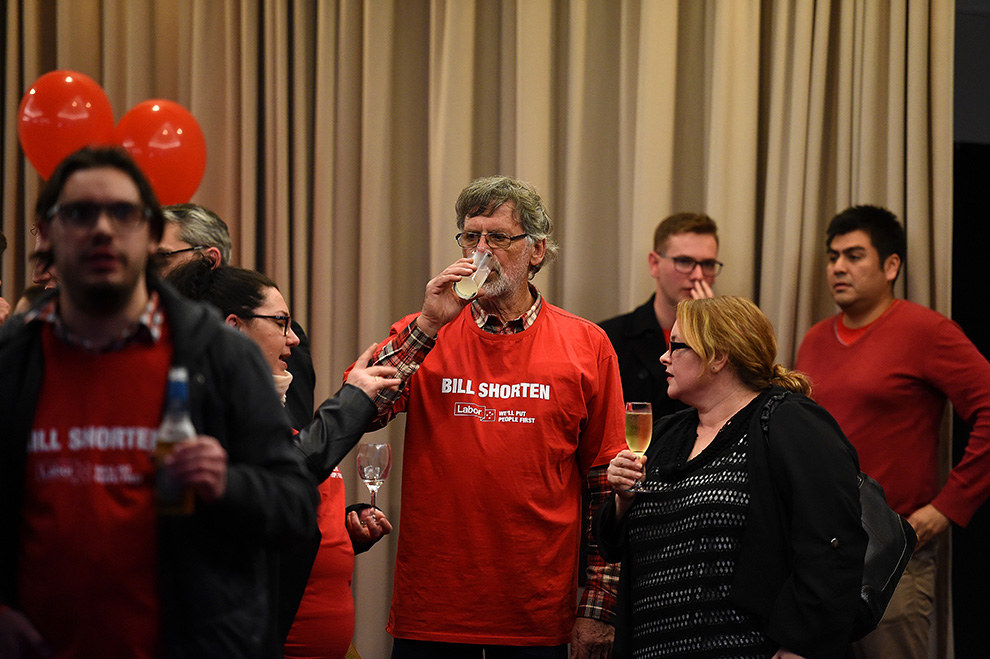 The party will hold onto the Melbourne seats of Batman and Wills, which were under threat to go Green.

Labor's biggest wins have been in the battleground of western Sydney, where both leaders spent a lot of time during the campaign.

Fiona Scott – of the Abbott "sex appeal" comments fame – has lost her seat of Lindsay to Emma Husar, and Louise Markus has lost Macquarie to Susan Templeman. There have also been swings towards Labor in Parramatta, Chifley and Greenway.

Regardless of the result, Shorten is in a strong position to stay on as leader. And he's got the support of Andrew Bolt who's doubled down and predicted Shorten will be leader after the election and he will win in three years time.
UPDATE: Bill Shorten has delivered a jubilant speech to Labor HQ in Melbourne, saying "The Labor party is back!" in response to Labor's unexpectedly good election result and the potential of a hung parliament.
"We will not know the outcome of this election tonight," he said to a rapturous audience. "Indeed, we may not know it for some days to come. But there is one thing for sure, the Labor Party is back!"
Shorten paid tribute to the campaign's staff and volunteers, saying the party had united after the years of Rudd/Gillard turmoil.
"We have argued for our positive plans, and three years after the Liberals came to power in a landslide, they have lost their mandate," he said.
Shorten finished the speech with a message for the voters.
"I say to all those Australians who feel marginalised and forgotten, alienated and excluded, and to all those Australians who feel that politics as usual simply doesn't work for them. Labor will not leave you behind. We will not let you down," he said.