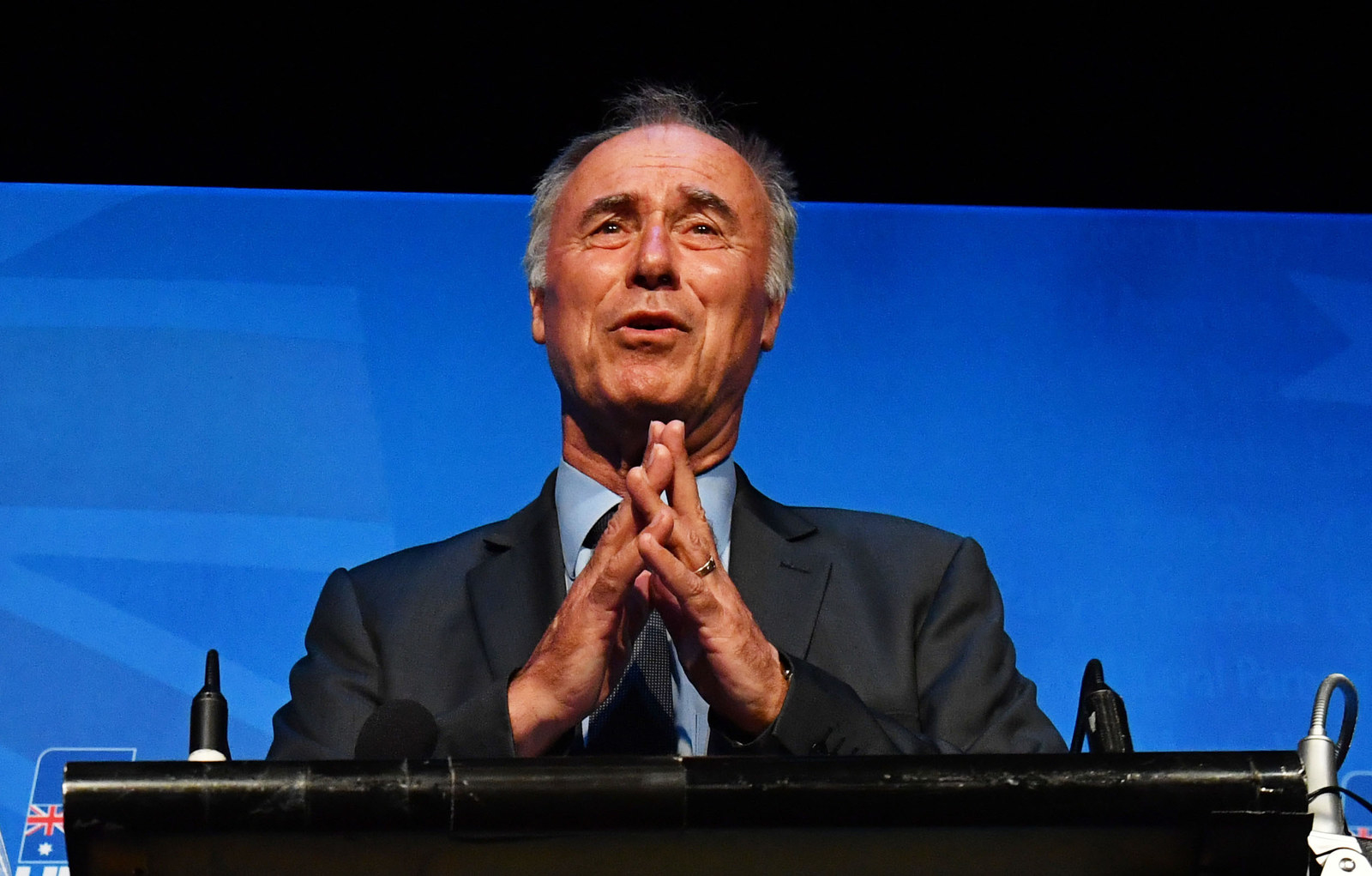 Incoming Liberal MP for Bennelong John Alexander has been forced to apologise for an anecdote he told, hours after he was re-elected to his seat on Saturday night.
While onstage address Liberal supporters next to prime minister Malcolm Turnbull, Alexander shocked many with a story about his time playing professional tennis.
Alexander said after a back injury, he thought his career might be over and he started coaching at Tennis World. However, his back improved and he returned to the pro circuit.

"Then I got to about number 14 in the world," said Alexander.
"The doctor at the time said, 'You have eligibility for a disabled sticker'. I said, 'I still have some pride'," Alexander paused. "That was before I entered politics."
Malcolm Turnbull awkwardly chuckled as Alexander delivered his punchline.
Alexander defended his comments on Sunday, saying people were being "mischievous with [their] interpretation". He said the point was that people who don't need disability stickers shouldn't have them.
"I apologise to anyone who was offended," Alexander said.
"John has already said that those people who were offended, he apologises, John is a great Australian with a big heart," Turnbull added.
The anecdote drew fierce criticism from disability advocates who believe Alexander was saying he has "more pride" than the disabled.
"Those who use the ACROD card (like me) have nothing to be ashamed of," Greens senator Jordon Steele-John said on Twitter. "Those who peddle the idea that disability [equals] weakness, do."

Steele-John rejected Alexander's apology.
"That's not an apology. Apologies involve actually taking ownership for the consequences of your actions... try again."
"To suggest that Australians who require a disability parking permit have anything to be ashamed of is repugnant," Labor senator and spokesperson for disability and carers Carol Brown said in a statement on Sunday.

"I think it is inappropriate because it is suggesting that the use of a disability parking sticker is in some way inferior," Graeme Innes, the former Disability Discrimination Commissioner told Fairfax.
"The use of a disability sticker is what some of us need to do to compensate for our disability and some of us are quite proud to be people with disabilities, doing what we do," Innes said.
This isn't the first time a joke has gotten the former tennis start in trouble.

Alexander apologised last month after BuzzFeed News revealed a video of the Liberal MP telling a crude joke involving rape.
"More than twenty years ago I told crude and inappropriate jokes, which were completely unacceptable and I apologise unreservedly," he said last month.
"There is no place for jokes about violence against women. Again, I apologise unreservedly."
After a long by-election campaign triggered by Alexander's British dual citizenship, many within the Liberal party are now breathing a sigh of relief.
Alexander retains the seat with a margin of 9.7%, despite a swing against Alexander towards Labor candidate Kristina Keneally of between 5 and 6%.
Labor has only held the seat once before, between 2007 and 2010 when Maxine McKew took the seat of then-sitting prime minister John Howard.