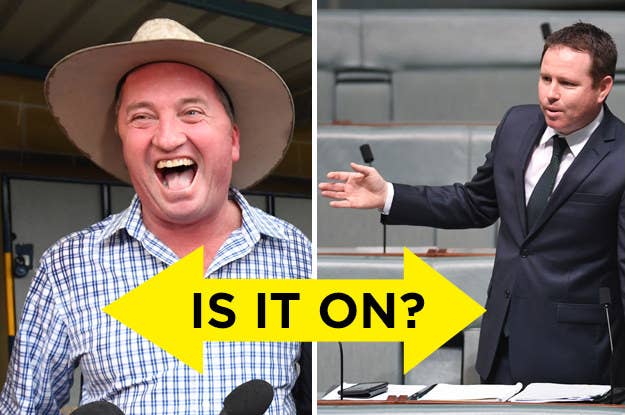 Nationals MP Andrew Broad has publicly called on embattled deputy prime minister Barnaby Joyce to resign as party leader two weeks after it was revealed Joyce is expecting a child with a former staffer.

The Nationals member for Mallee in Victoria told ABC Radio on Thursday he would move a motion calling on Joyce to "step back, stand down, and spend some time on the backbench".
Broad said Joyce's resignation is in "the best interests of the party, the country, and to get our narrative back on track".
The deputy prime minister, who gave a controversial interview to Fairfax while on personal leave this week, is due to return to work on Monday.
A leadership motion could be moved as soon as Monday, when the 21 Nationals gather for their regular party room meeting in Canberra, or later in the week.
"I need to know as a member of parliament that the person who is going to be the acting prime minister has got their mind on the job," Broad told the ABC.
"At this point in time it is not fit for Barnaby to … step up as acting PM.
"The prime minister has seen that to be evident at this point for Barnaby's best interest, and for the national best interest and for the National Party's best interest."
Broad said he's spoken to Joyce over the phone and informed him of his plans. He said the deputy prime minister refused to quit, instead indicating that he would rather face a vote.

Nationals sources told BuzzFeed News on Thursday that they doubt a spill will take place, instead suggesting it will be discussed and dismissed. Sources indicated that Joyce's popularity among colleagues had improved over the past few days.
Joyce – who was expected to be acting prime minister this week – was overlooked by prime minister Malcolm Turnbull when deciding who would replace him during his trip to the United States this week.
Instead, finance minister Mathias Cormann was given the job. Cormann, a Liberal senator from Western Australia, told Sky News that what the Nationals party room decides is a matter for them.
"What needs to happen – this is not new, I've said this all week – the government needs to move on from this," he said on Thursday afternoon. "We need to get back to exclusively focusing on what matters to the Australian people.
"Barnaby Joyce told the prime minister and put on the public record that when Ms Campion was working for him she was not his partner.
"Personally I don't have any knowledge of when the relationship went to a professional relationship to something else.
"The only people who can provide full advice on this are Barnaby and Ms Campion."
Earlier on Thursday, Broad shared a quote on Twitter from the late American evangelical Christian minister Billy Graham suggesting that Joyce could no longer serve as leader now that his character had been lost.
Broad is the first Nationals MP to call publicly for Joyce to quit the frontbench after more than two weeks of speculation about his future in politics. The comments follow revelations that Joyce had an affair with a much younger former employee, who is now pregnant with his fifth child.
Liberal senator Ian Macdonald, who does not sit in the Nationals party room, made similar calls for Joyce to step aside as leader last weekend.

Joyce has repeatedly said that he had no intention of standing down.
Veterans minister Michael McCormack and Victorian MP Darren Chester have been touted as possible leadership contenders.