The government has admitted it made a mistake by leaving Indigenous affairs off the official parliamentary sitting calendar.
Last week BuzzFeed News revealed that since 2008 the government had not listed the three days devoted to hearings on Indigenous affairs on the Parliament House Senate estimates calendar.

Attorney general George Brandis admitted he couldn't explain why the days devoted to questions across all portfolios on Indigenous matters and spending were overlooked and left off the official calendar.
Nick Xenophon Team senator Skye Kakoschke-Moore, who drew attention to the error two weeks ago, has accused the government of not caring about Australia's first peoples.
In a letter last week to the Coalition managers of government business Christopher Pyne and Mitch Fifield, she called on the government to correct the oversight.
"Matters as significant as outcomes for Indigenous people with respect to jobs, land, schooling and culture deserve not only the day they've been given for estimates [one day each during the three annual Senate estimates hearings], but due recognition of the importance of that day by being included on the sitting calendar," Kakoschke-Moore said.
Within days Fifield, manager of government business in the Senate, agreed to correct the omission and update the sitting calendar.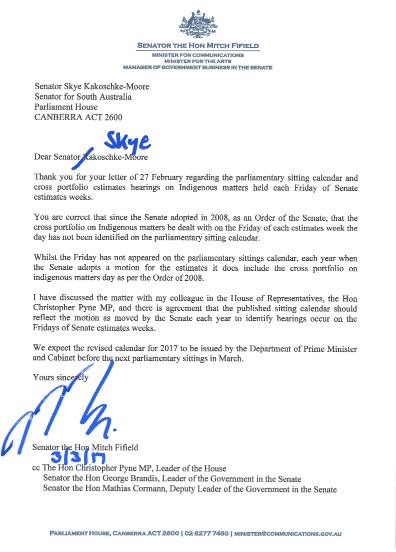 "We expect the revised calendar for 2017 to be issued by the Department of Prime Minister and Cabinet before the next parliamentary sittings in March," Fifield wrote to Kakoschke-Moore.

Kakoschke-Moore told BuzzFeed News she was pleased the government acted on her request.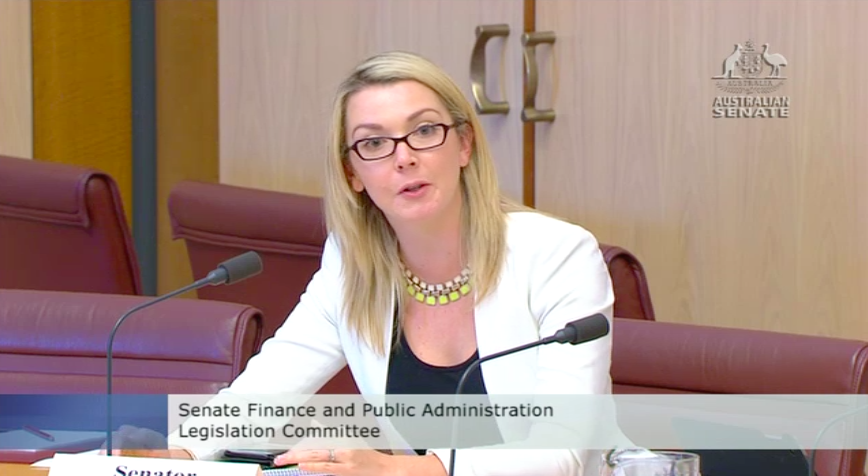 "As elected members we must recognise all members of our communities and constituencies, and by leaving cross portfolio Indigenous matters off the sitting calendar the parliament was failing to do that," she said.