Malcolm Turnbull returned back to work as prime minister on Monday after declaring a narrow victory in the federal election.
There to greet him in his Parliament House office was Mila Liu, who'd gone to work with her dad, AAP photographer Lukas Coch, because it's school holidays. This is when things got ~awkward~.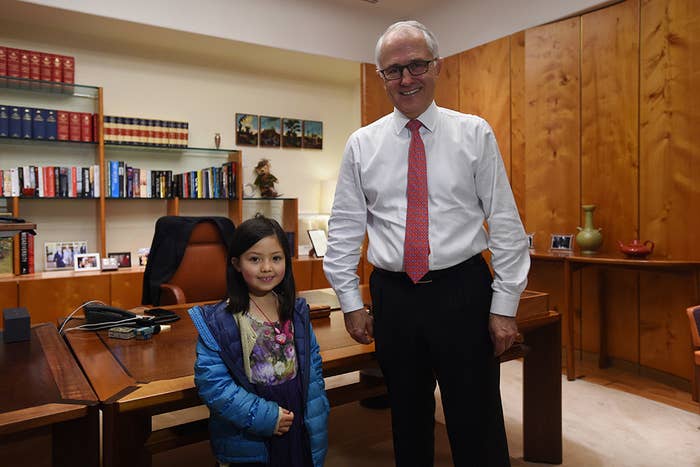 Mila gleefully told the Turnbull that he wasn't the first prime minister she had met. She once got to say hi to Tony Abbott, aka the man who Turnbull deposed from the job ten months ago.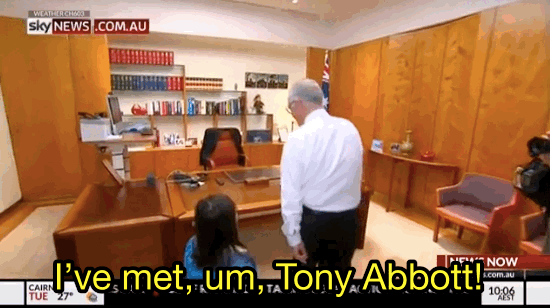 You can actually pinpoint the moment his heart breaks from that sick burn.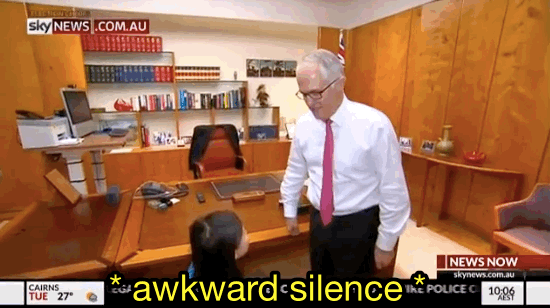 Hats off to you Mila Liu, you've really kicked off the 45th Parliament of Australia with the awkward banter we needed.