A Muslim fashion designer has written a letter to One Nation leader Pauline Hanson, urging her change the way she speaks about minorities in Australia.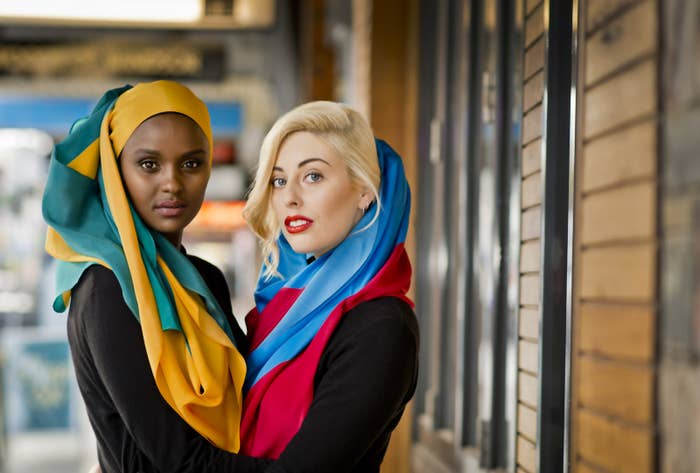 Azahn Munas, director of the fashion label MOGA, said he was prompted to send Hanson two headscarves after he felt a "rise in inflammatory rhetoric (bordering on hate speech) made against minorities" by right wing political parties.
The scarves, which can be worn by Muslim or non-Muslim women as a hijab or accessory, were sent as an olive branch to the One Nation leader as a symbol of multicultural solidarity.
"I sent the scarves after Pauline Hanson publicly endorsed Donald Trump's victory and said he was always welcome at her One Nation party," he told BuzzFeed News.
Munas created the scarf series to empower women, and celebrate each wearer's individuality and personal style. He hopes Hanson wears the scarves, which he says will compliment her "fiery red hair and bold personality".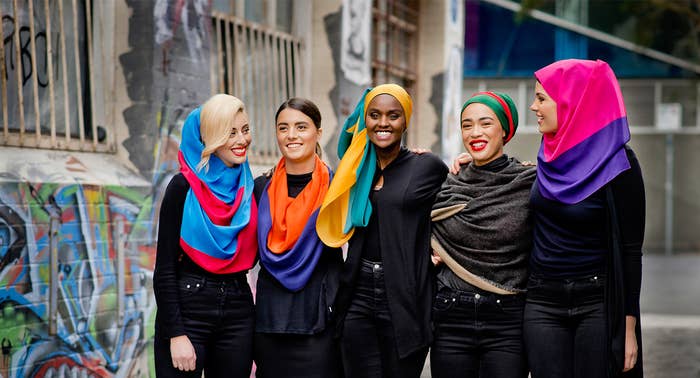 In an open letter to the One Nation leader, Munas asked Hanson to consider the impact her comments about Muslims and minorities is having on young Australians.

"Being a female senator qualifies you to be a great role model for young girls across our country," he wrote.

"Using your political platform, however, to publicly call for a ban on Muslim immigration into Australia, sends a powerful message of inferiority to the women of this faith... it can't be denied that this language is not just divisive, but incredibly demeaning."
The 23-year-old said he hopes Hanson's comments, such as suggesting Australia is being swamped by Muslims and calling for a ban on Muslim immigration, don't gain as much momentum as Donald Trump's similar comments have in the US.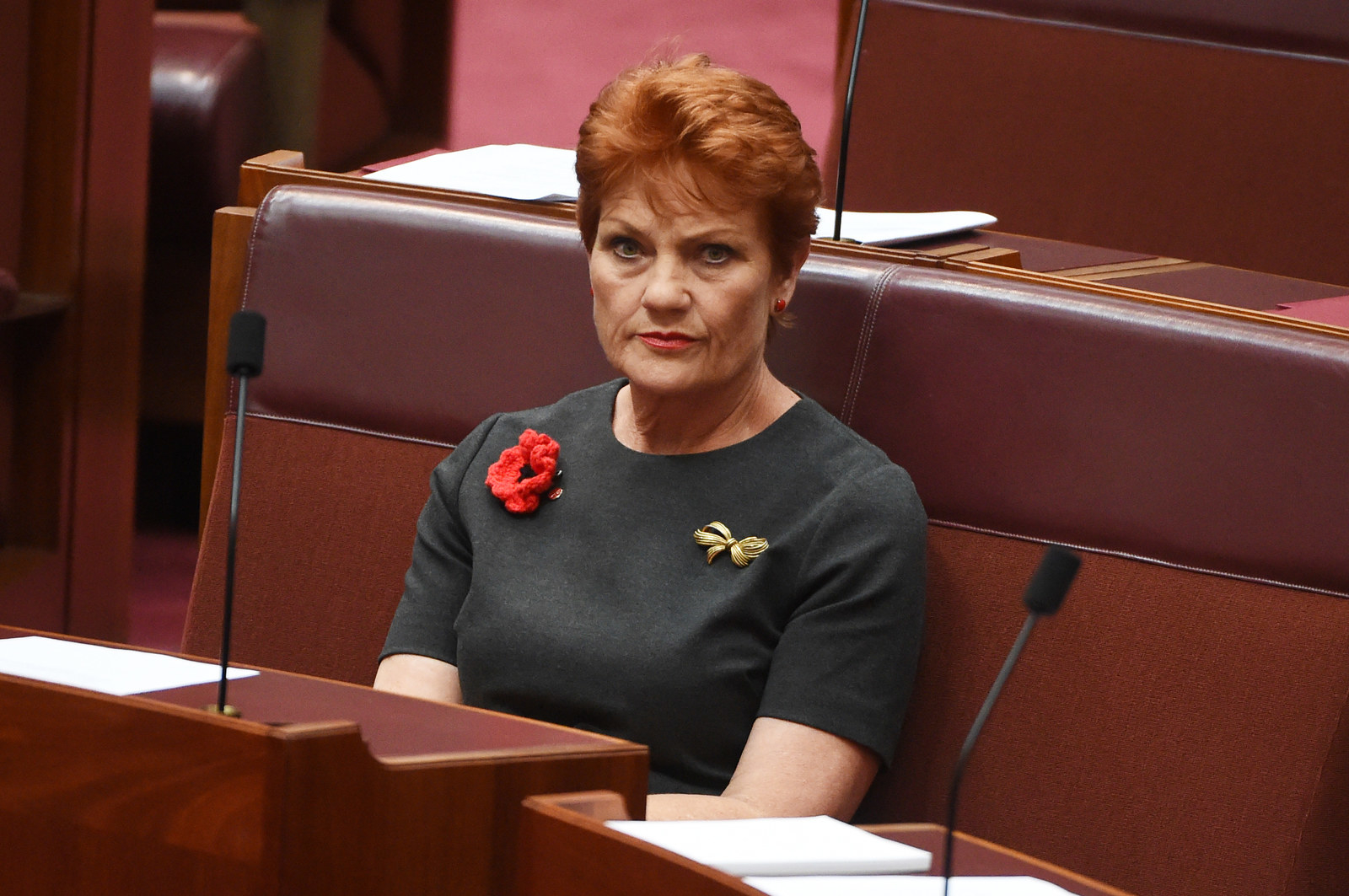 "Ultimately you have a voice that is heard by many people across the country. The next time you speak, please consider the impact your words might have on young people growing up feeling like they don't belong in a place they call home."
"I would hate to think that someone would not want you in Australia because you are a Christian, or have white skin, or fierce red hair."
The fashion designer is worried Hanson's anti-Islam rhetoric is making young Muslims feel like alienated second-class citizens who are being stripped of their sense of belonging.
"It is this kind of oppressive rhetoric I would like you to reconsider every time you speak so publicly about Muslim people."

"At the end of the day it's 2016 and every person, regardless of their religion, should feel accepted by a society that wants them to succeed."
Munas said he won't be offended if Hanson choses to return the scarves.