Pauline Hanson Rejects Headscarf Gift From Muslim Designer
I don't like it.
One Nation leader Pauline Hanson wants to return two headscarves sent to her as a peace offering by a Muslim fashion designer.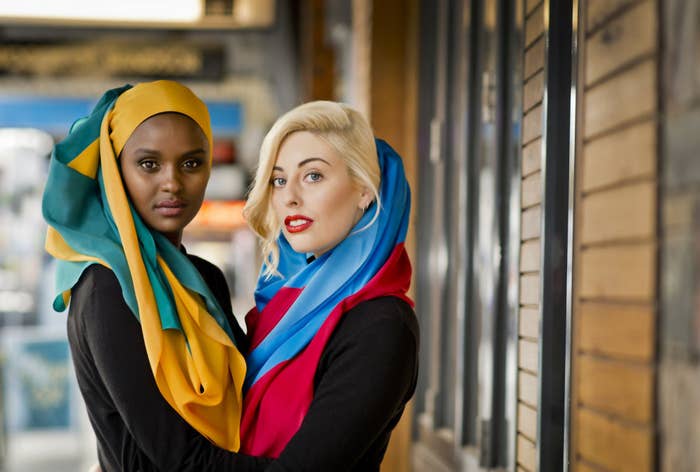 Azahn Munas, director of Melbourne fashion label MOGA, told BuzzFeed News he was prompted to send Hanson two headscarves in November after he felt a "rise in inflammatory rhetoric (bordering on hate speech) made against minorities" by right wing political parties.
"I sent the scarves after Pauline Hanson publicly endorsed Donald Trump's victory and said he was always welcome at her One Nation party," the 23-year-old designer said.
The scarves, which can be worn by Muslim or non-Muslim women as a hijab or accessory, were sent to Hanson as a symbol of multicultural solidarity. They came with a letter asking her to consider the impact her comments about Muslims and minorities are having on young Australians.
"Using your political platform to publicly call for a ban on Muslim immigration into Australia sends a powerful message of inferiority to the women of this faith… it can't be denied that this language is not just divisive, but incredibly demeaning," he wrote.
But in January, a staff member from Hanson's electoral office in Brisbane emailed MOGA asking for an address so they could "return" the gift.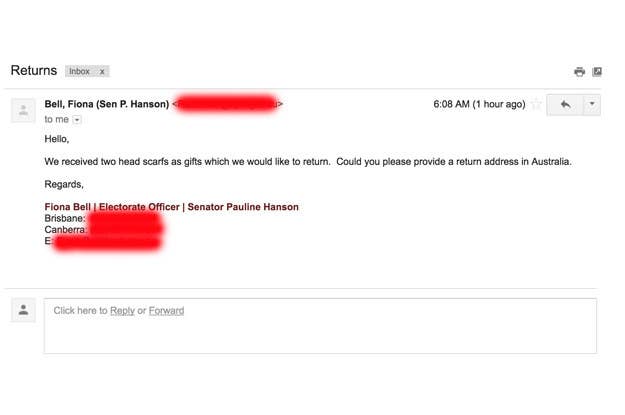 Munas replied to the email suggesting Hanson could wear the scarf as shawls around her neck instead of over her head. But, he expects her office will return them.

"Whilst it is a little disappointing, we aren't offended or disheartened at all," Azahn Munas told BuzzFeed News.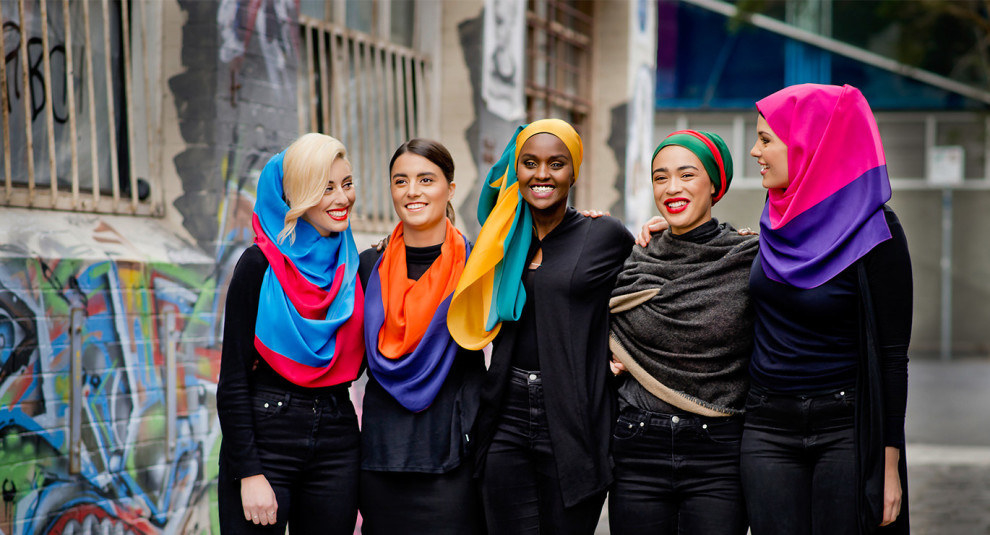 "We knew it was a long shot, but are glad we were able to speak openly about an issue that is important to us," Munas said.
He wants young people in Australia to know the loudest voices "aren't always the most correct", and he plans to continue to push for a more inclusive society.
Munas said there is a silver lining to the story.
Twenty per cent of MOGA's profits are donated to the CARE Foundation and used to help young girls attend secondary schools in some of the world's most vulnerable regions. As Munas paid for the scarves with his own money, the donation stands.
Also, the returned scarves will be given to non-profit Bravery Co for cancer patients.