There are more than 300 guns registered to an individual living in Sydney's southeast, according to new data from NSW Police.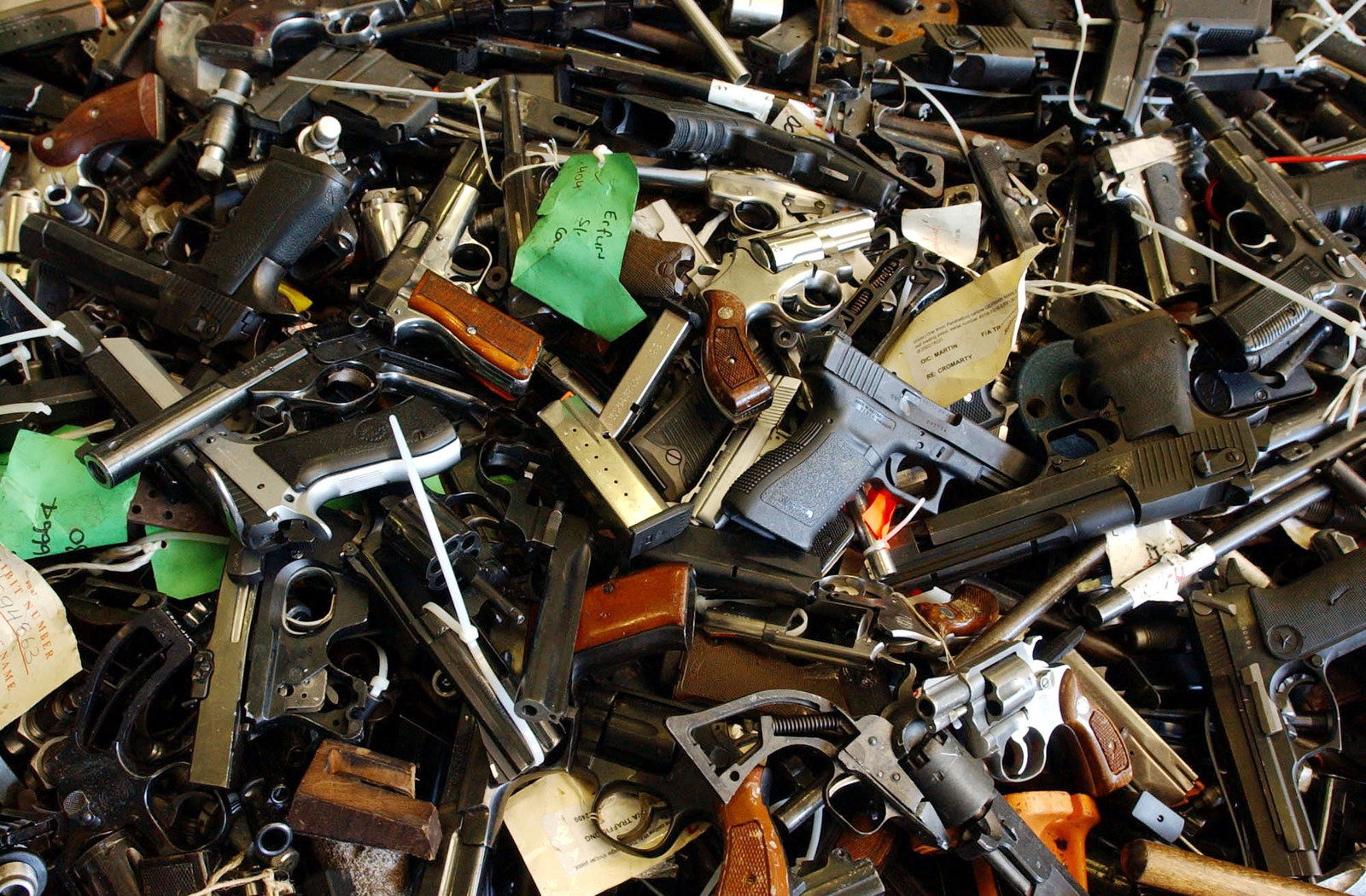 Data obtained by the NSW Greens under the Freedom of Information Act also shows that more than 30 people living in Sydney have 73 to 305 guns registered in their private arsenal.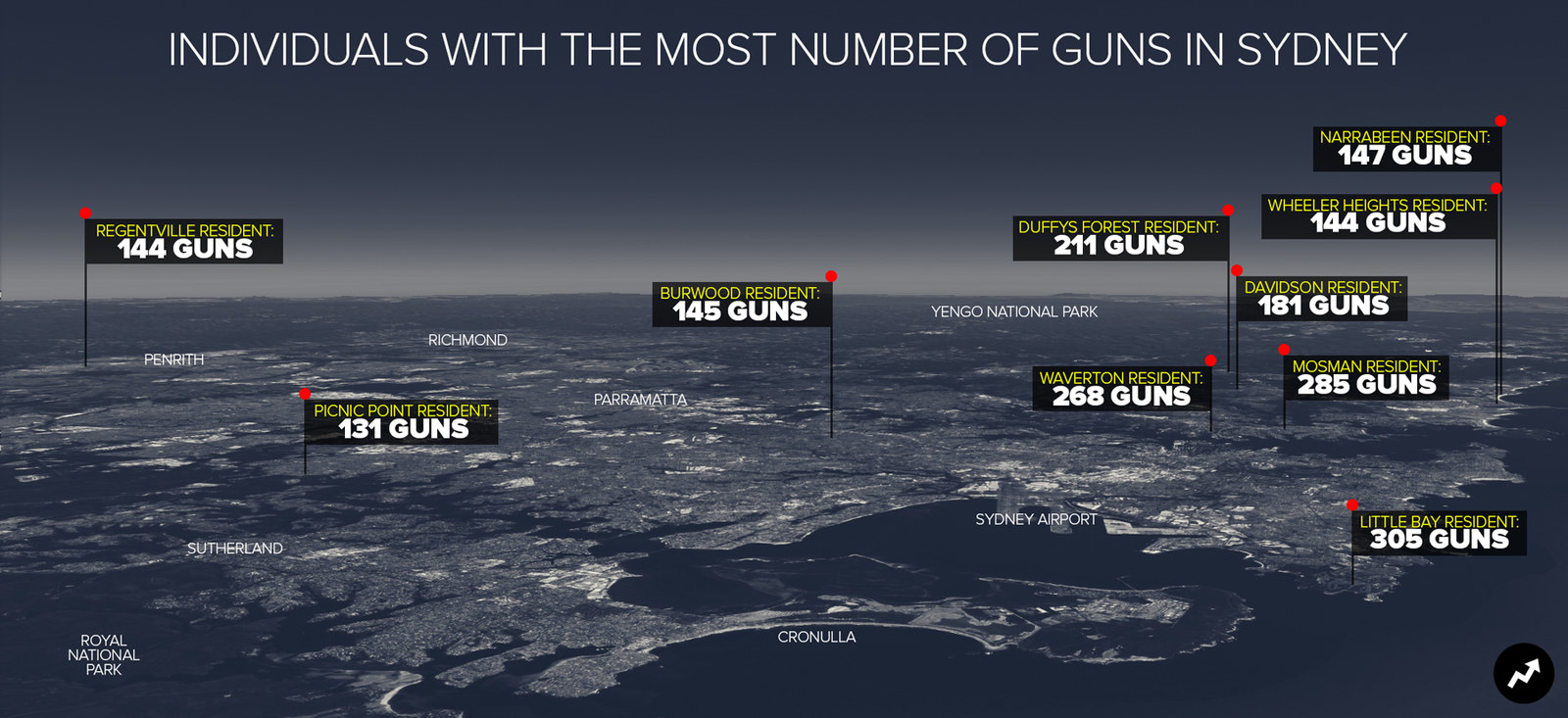 The NSW Greens is calling for the loophole that allows people with a "good reason" to own more than five guns to be closed, in the wake of new data showing the number of individuals owning dozens or hundreds of firearms.

There were more than 810,023 registered firearms in NSW as of March 2017. More than 100 postcodes have more than 2,000 guns and there are six postcodes across the state that contain more than 10,000 guns.

These figure don't include the number of illegal guns, of which law enforcement experts estimate there are more than 500,000 in Australia, despite more than 51,000 being handed in during the most recent nationwide gun amnesty.
The data shows there are more than 100 people in NSW who own more than 73 guns each. This excludes guns owned by firearms dealers and collectors.

The biggest gun stockpile in the state is 312, owned by an individual living in Moonbi, near Tamworth.
The second largest (305) is registered to a person in Little Bay in southeast Sydney, followed by 285 guns at a home in Mosman and an individual with 268 guns in Waverton.
The other suburbs in the top ten are Duffys Forest, Davidson, Narrabeen, Burwood, Wheeler Heights, Regentville and Picnic Point.
The NSW Greens wants to close the loophole in NSW law that allows gun owners to recycle the same "good reason" to apply for a $30 NSW permit to accumulate dozens, and in some cases hundreds, of guns.
Being a member of a shooting or hunting club, or the owner of a rural property, are the main "good reasons" given when filling out an application form for obtaining a firearm licence.
Greens MP David Shoebridge can't fathom a "good reason" for an individual living in Sydney to own dozens or hundreds of guns. He wants people who own more than five guns to have to show an extraordinary reason for owning each additional gun.
"A loophole in NSW's gun laws allows private individuals to use the same reason to buy their 1st, 10th or 310th gun," Shoebridge told BuzzFeed News.
"We need to close this loophole immediately, there is no good reason for a private individual to own hundreds of guns."
The NSW Police data obtained under the Freedom of Information Act has been collated on the Greens website Too Many Guns, where people can search their postcode to see how many registered guns are in their suburb.