Security guards at Parliament House are undergoing training on how to forcibly drag and remove "stubborn protesters" from the building, BuzzFeed News understands.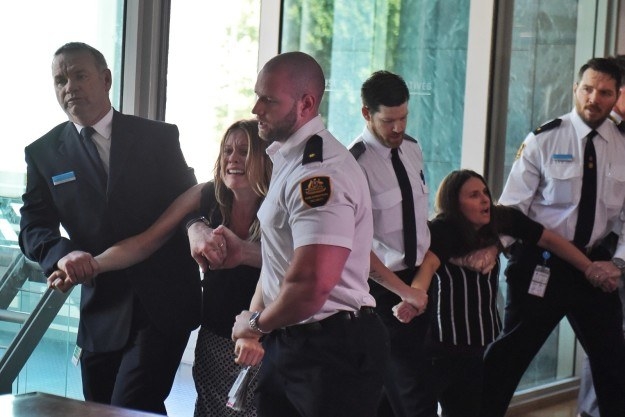 The training comes after dozens of protesters shut down the House of Representatives' Question Time in November by supergluing their hands to railings and linking arms.
Approximately 25 protesters resisted security guards' attempts to have them removed from Parliament House, chanting "close the camps" at the politicians watching on from below.

A solvent was used to dissolve the glue attaching the Whistleblowers, Activists and Citizens Alliance protesters to the green leather railings, and the protesters were removed from the chamber.
In chaotic scenes played out in front of the nation's media, parliament security guards were seen forcibly dragging a number of protesters from the public viewing gallery as some of them screamed, "Don't hurt me!"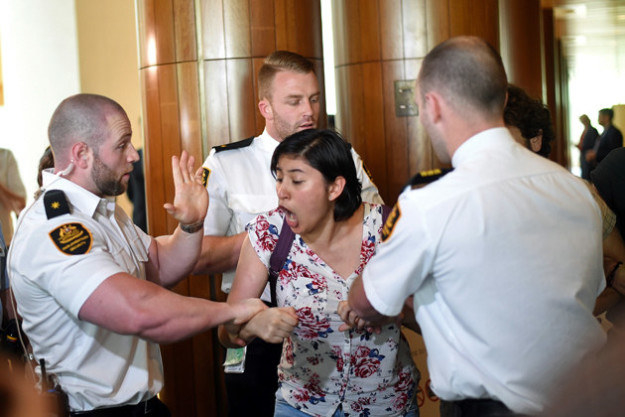 The group continued to protest when moved out of the House of Representatives chamber into the public area. Members of the group were eventually taken to the basement of Parliament House and released into the public car park.

Question Time was suspended for 40 minutes.
Sources told BuzzFeed News that in the weeks following the protest guards have received training in how to forcibly lift and drag protesters without inflicting harm.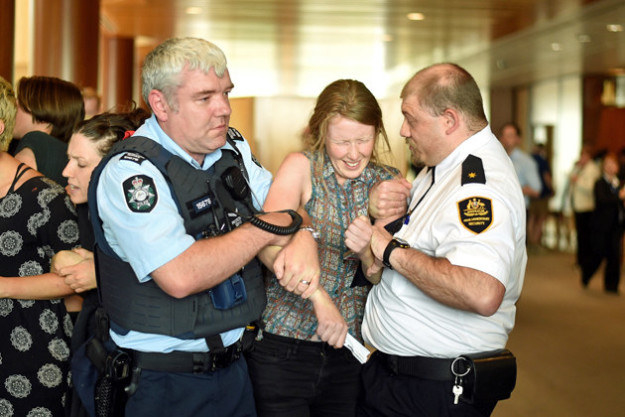 The procedures are designed to use minimal force to move people that refuse directions to move on.

The training covered a number of scenarios, including removing people who had climbed onto the roof of the building.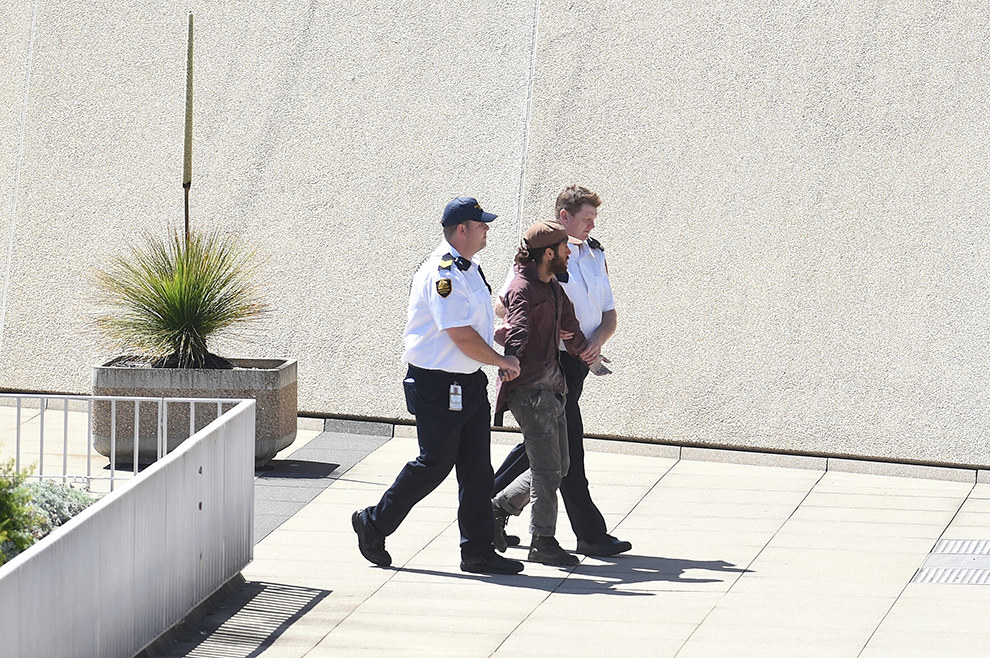 Guards who sit alongside politicians in the House of Representatives and the Senate undergo ongoing defensive tactics training, in the event a member of the public breaches security and makes it onto the floor of either chamber.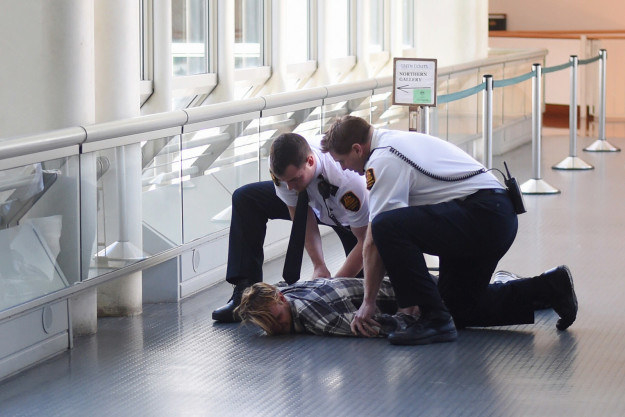 The Speaker Tony Smith's office is also conducting an investigation into how the public attends Question Time.

To enter Parliament House a member of the public must pass bags through x-ray scanners and walk through a metal detector.
A ticket and another security scan is conducted on people who want to enter the public gallery to watch parliament. Those who set off a detector are patted down.
The Department of Parliamentary Services refused to provide details on the security training, telling BuzzFeed News: "We do not comment on operational security arrangements."

The training comes in the wake of $60 million worth of security upgrades to Parliament House, including a 2.6-metre tall fence which is expected to be built in the next two months.
CORRECTION
An earlier version of this post incorrectly identified Christopher Pyne's office as the one conducting the investigation.