The Greens candidate for Batman is blaming Labor's negative campaign tactics for the sexist graffiti that appeared on her campaign office on Wednesday.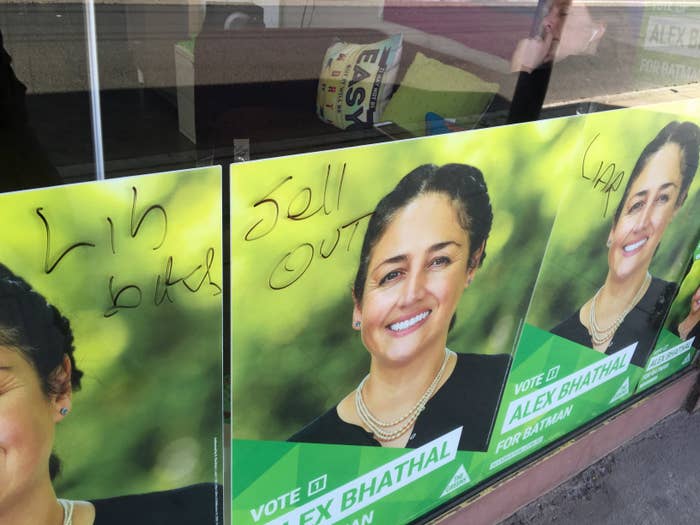 Alex Bhathal's nine-year-old son was the first person to notice the graffiti on his mother's Thornbury campaign office during his morning bus ride to school.
Victorian police are investigating who scrawled "Liberal bitch", "sell out" and "liar" in black marker across the glass windows of Bhathal's office.
The Greens candidate says the sexist words have left her feeling unsafe running her campaign.
"I've got limited protections as a volunteer, it's not like I can go off to my boss and say 'what can we do about this'? It's not good.
Bhathal blames the sexist defacing of her office on the negative campaign tactics of the Labor party in Batman.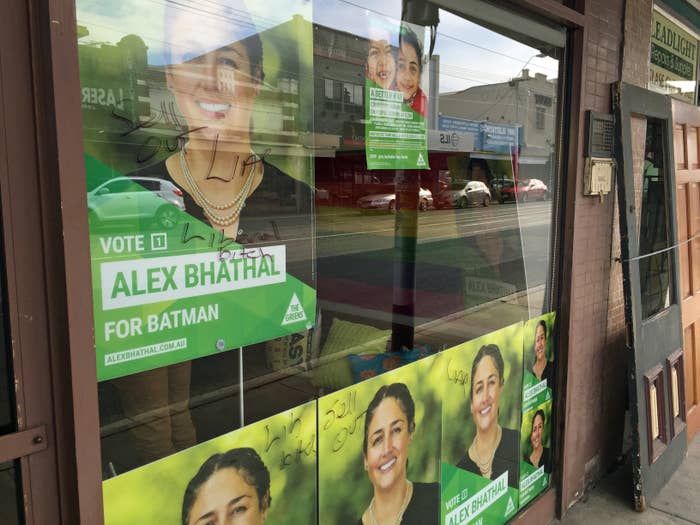 Specifically she blames this billboard, which accuses her of doing deals with the Liberal party, for inciting the graffiti.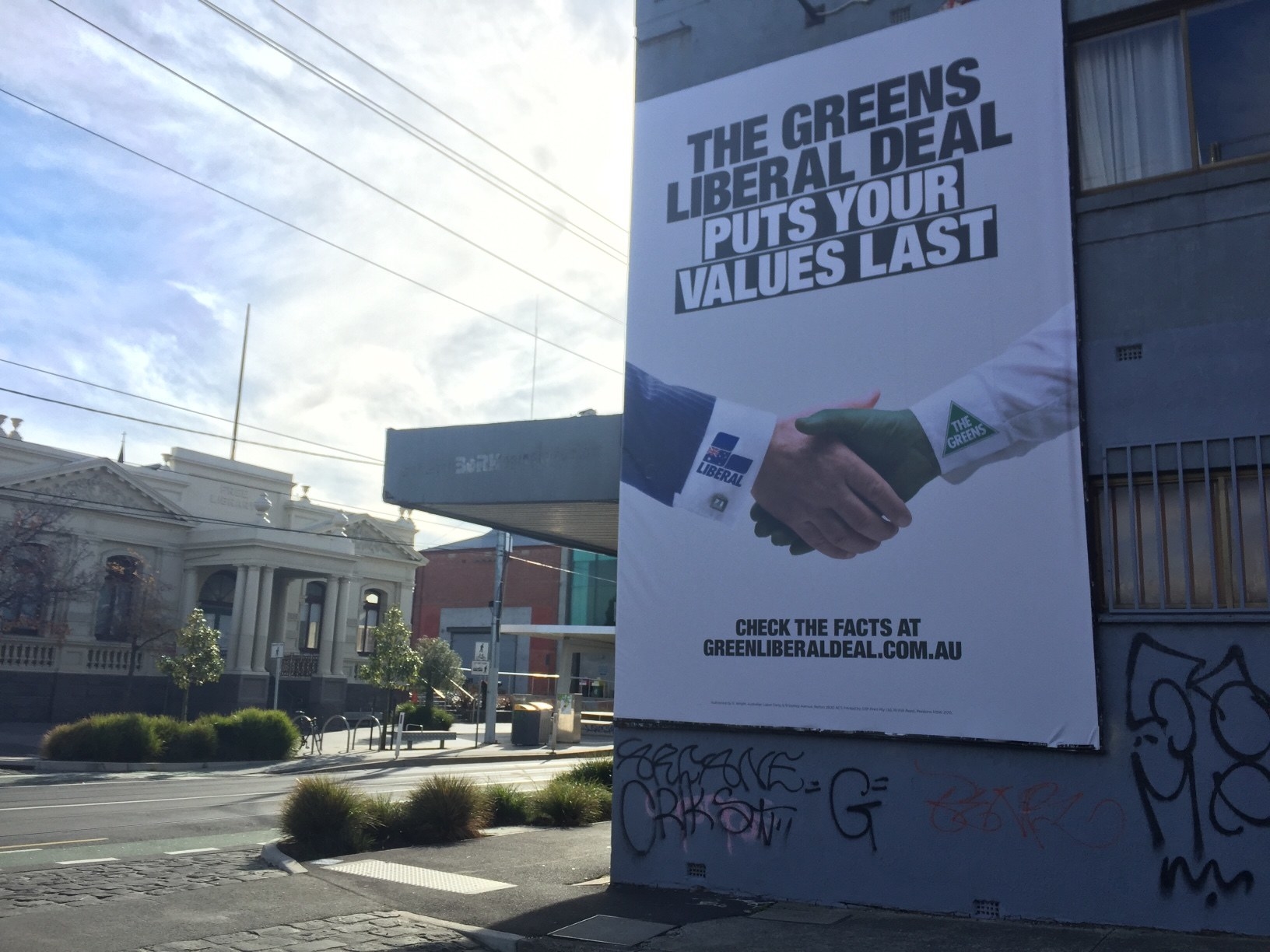 This isn't the first time the 51-year-old Greens candidate has been targeted - she received death threats during her last campaign.