The PM's Press Conference Got Interrupted By His Grandson And It's A Little Bit Adorable
A cute, political strategy.
This is prime minister Malcolm Turnbull's grandson Jack, aka Australia's Prince George.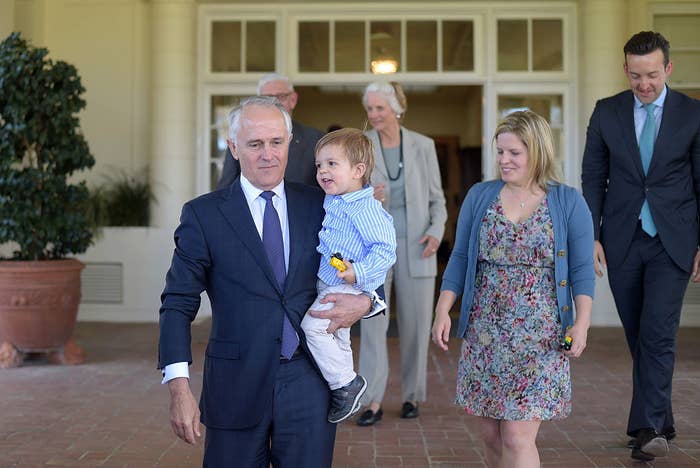 Well on Sunday, Jack Turnbull-Brown was by his grandfather's side on Sydney's mini soccer fields wearing some ~fierce~ yellow gumboots.
Turnbull was joined by education minister Simon Birmingham to announce the Government's plan to pump $1.2 billion into schools, giving the states funding certainty until 2020.
A few minutes later as the topic turned to the senate voting reform the PM used Jack to wrap things up: "I can see that Jack is stealing his grandfather's thunder," the PM said picking up his grandson and walking away from journalists.
But Jack's arrival at the press conference, which cut short journalists questions about asylum seekers, Gonski funding and Senate voting reform, left some wondering whether it was a spontaneous burst of adorableness or distraction strategy?
But tbh, everybody was too busy looking at Jack.
Maybe we should get Jack to answer some tough questions?