Young people in Canberra glitter bombed Liberal Senator Zed Seselja's office on Tuesday night after BuzzFeed News revealed he'd been caught contradicting himself on same-sex marriage.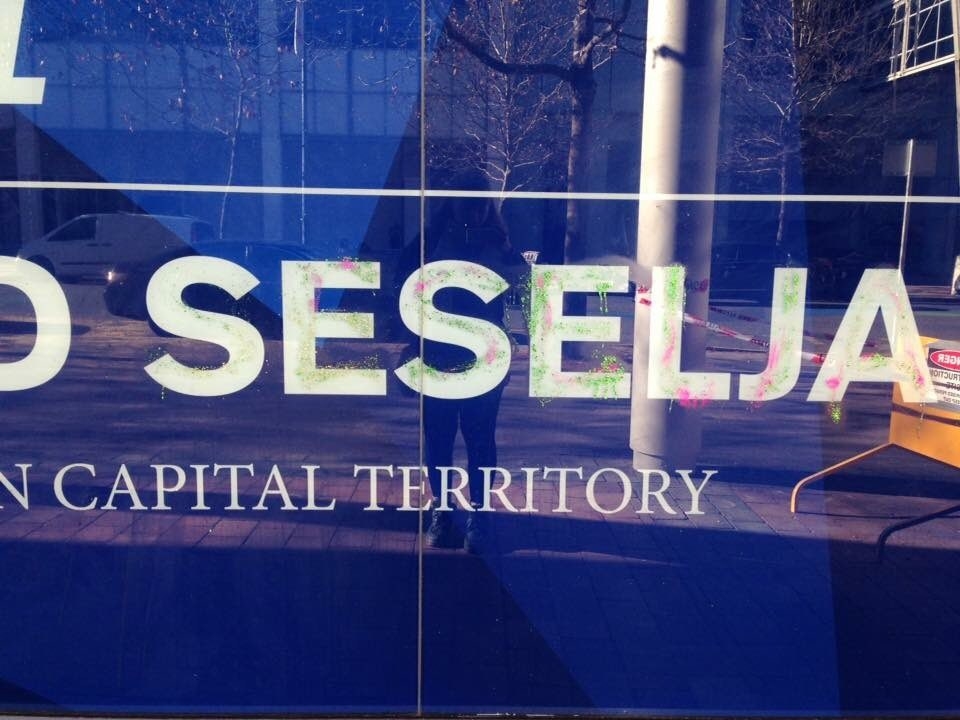 The six young people aged between 18 and 23 told BuzzFeed News they were "really angry at Zed's comments that he would choose not to vote".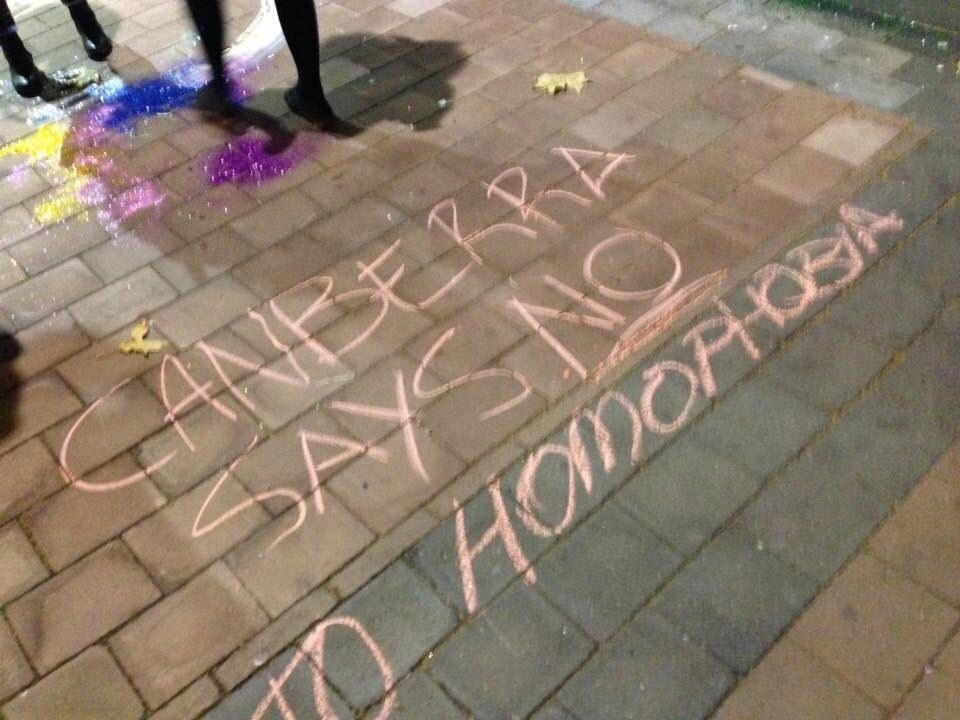 The group wanted to remain anonymous but said they were LGBTI, allies, and uni students from the University of Canberra and the ANU who support legalising same-sex marriage. They said they were not members of a political party.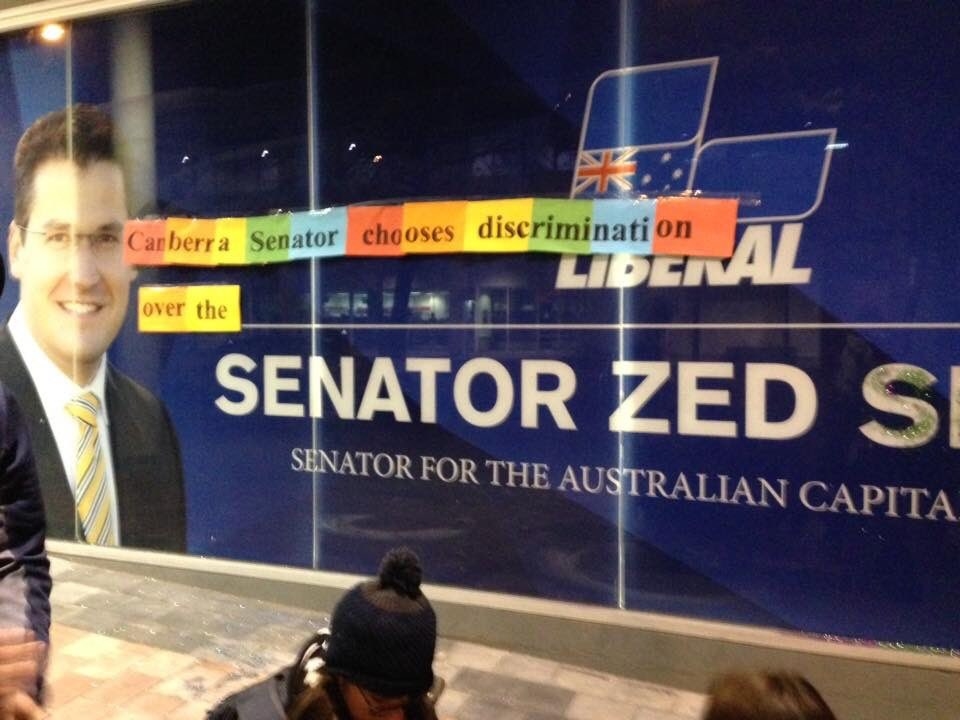 "Unfortunately his staff were still there but we started our action before being chased away," they said.