Australian Liberal MP Dennis Jensen isn't happy. Over the weekend he lost preselection for his safe suburban seat of Tangney by 57 votes to 7. And now he's threatening to sue.
You might remember Dr Jensen for his previous comments comparing Aboriginal Australians in remote communities to "noble savages".
Jensen said he agreed with former prime minister Tony Abbott, who once called the decision by some Indigenous Australians to live in remote communities a "lifestyle choice", that the Turnbull government should not be responsible for funding.
But that's got nothing to do why he's angry
He's blamed his huge preselection loss on "dirty tricks" by people "trashing his reputation." And like a grown-up, when faced with the need to vent all about it, he decided to go on Sky News and fire shots.
Dr Jensen's main gripe is with two articles by The Australian he says damaged him in the eyes of Christian voters in his community.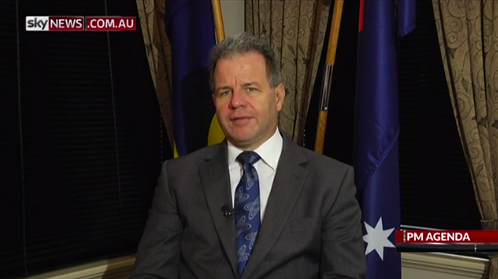 The first published extracts from a novel he wrote called "Sky Warriors" which containing some pretty graphic sex scenes.
Including the character of "Yasmin", who has breasts "as firm as they had been in her late teens". Yasmin "doesn't believe in wearing bras" and has "small, soft brown breasts". 👀
"She pulled his trousers off, ripped the underpants off excitedly, and took him in her mouth."
😳😳😳😳😳
Jensen claims he doesn't even remember submitting the book to a publisher, using his political letterhead in 2007. "I apparently submitted the book to a publisher nine years ago. As I said at the time, I didn't recall submitting it."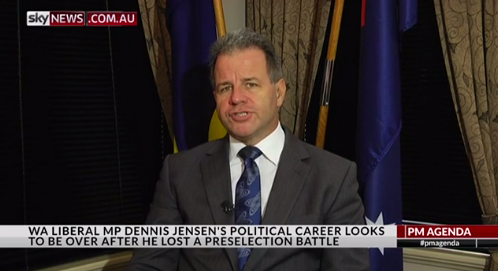 And The Australian's story was "simply a way of getting some salacious stuff into the media."
"A sexual encounter that I had in the book, the only one, 154 words out of a 69,000 word book."
No comment on whether or not the book was a "ripping yarn" as he claimed last week.
The second article Jensen had a problem with was titled "New Chapter as Jensen leaves family home" and suggested he'd left his family home to shack up with his new girlfriend.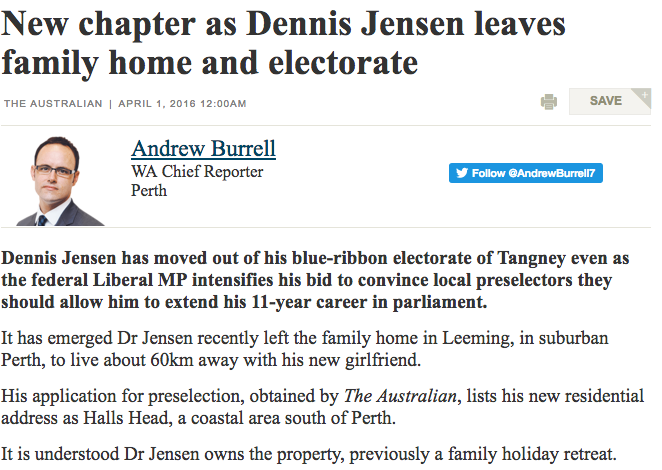 He told Sky News those two article would have been "extremely damaging" to his Christian supporters, and "clearly a lot of votes dropped away as a result of that."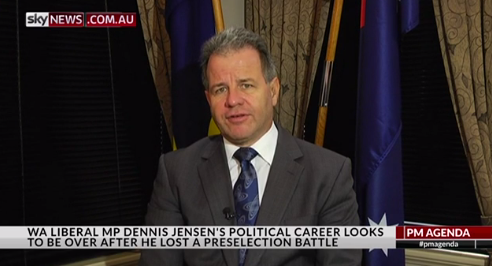 Finally, Jensen revealed he would not run as an independent and this is the end of his political career. But fingers crossed, not his literary one.