Bill Shorten continued a great tradition in Australian politics this week, by skulling a beer at a pub in rural Queensland.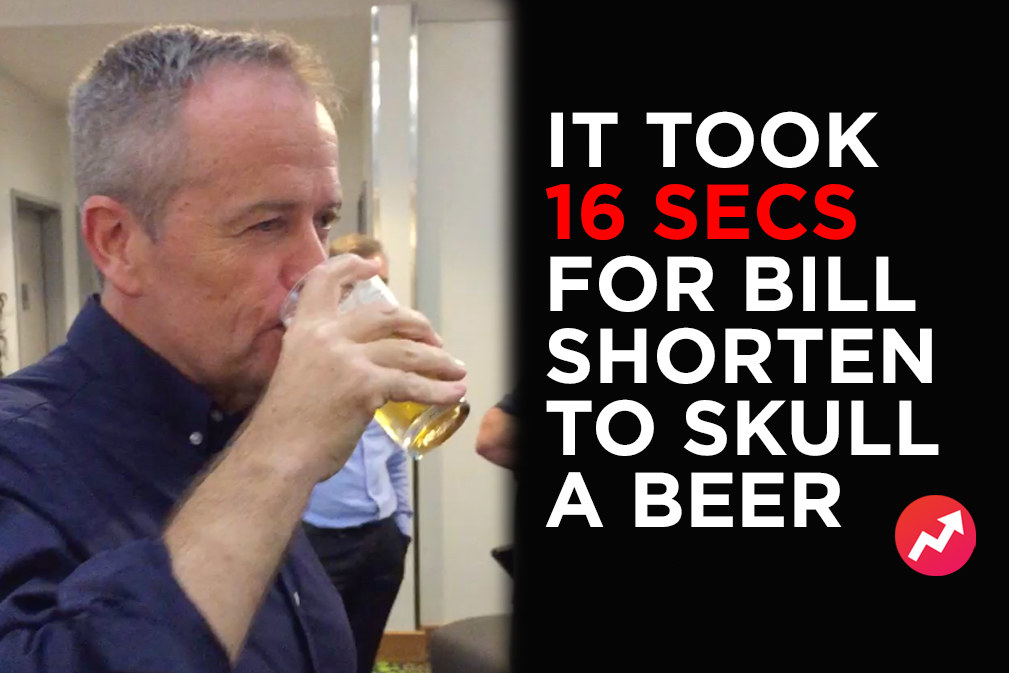 Shorten's on the road with his so-called "Bill Bus" as part of Labor's campaign against cuts to weekend penalty rates, touring the towns affected by Cyclone Debbie.
But after treasurer Scott Morrison's comments that people in pubs around the country aren't interested in the government's evidence that company tax cuts would create ~jobs and growth~...

Shorten's tour appears to have turned into more of a pub crawl.
On Thursday night at the Blackwater Hotel in Queensland, nine hours north of Brisbane, Shorten showed off his beer skulling skills.
He downed a schooner (of what I'm told was not light beer) in just over 16 seconds.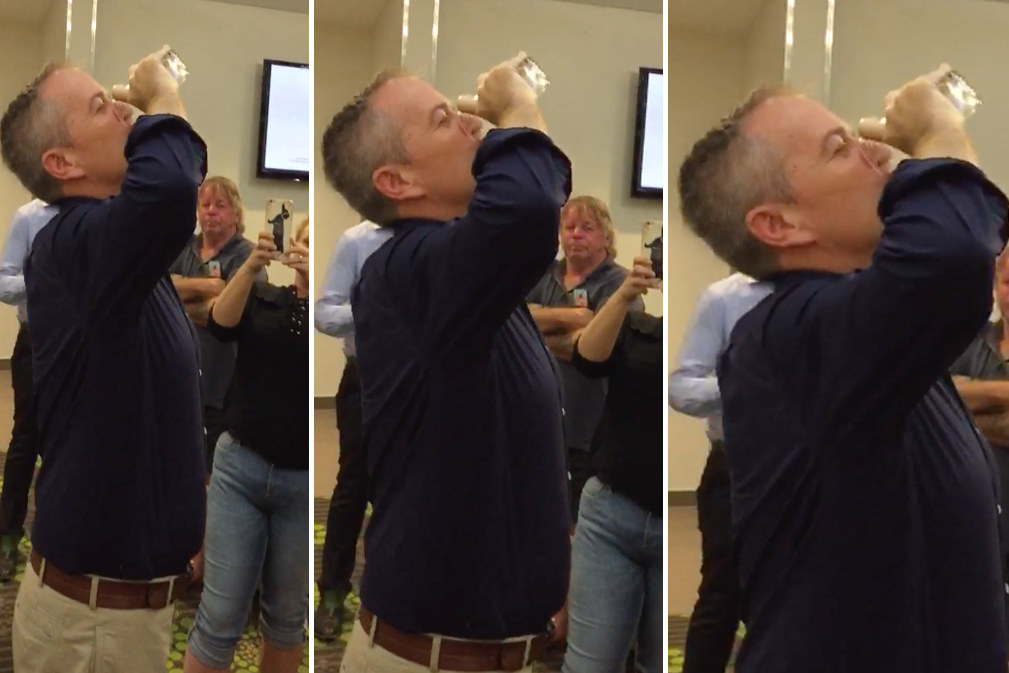 But Shorten's beer drinking efforts don't come close to former Australian prime minister Bob Hawke who broke the world beer skulling record as a student at Oxford College.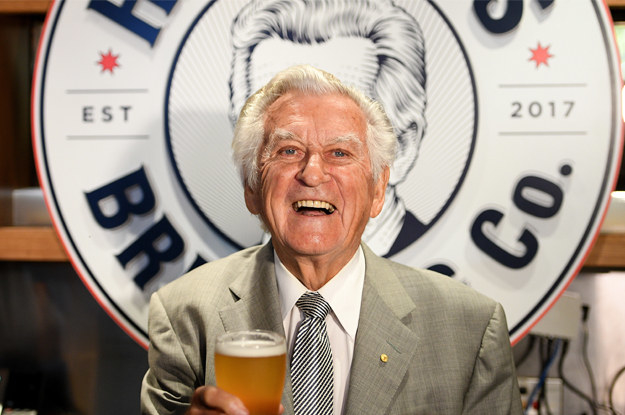 Hawke drank a yard of beer (1.4 litres or two and a half imperial pints) in eleven seconds.
And now he's got a beer named after him. Goals.